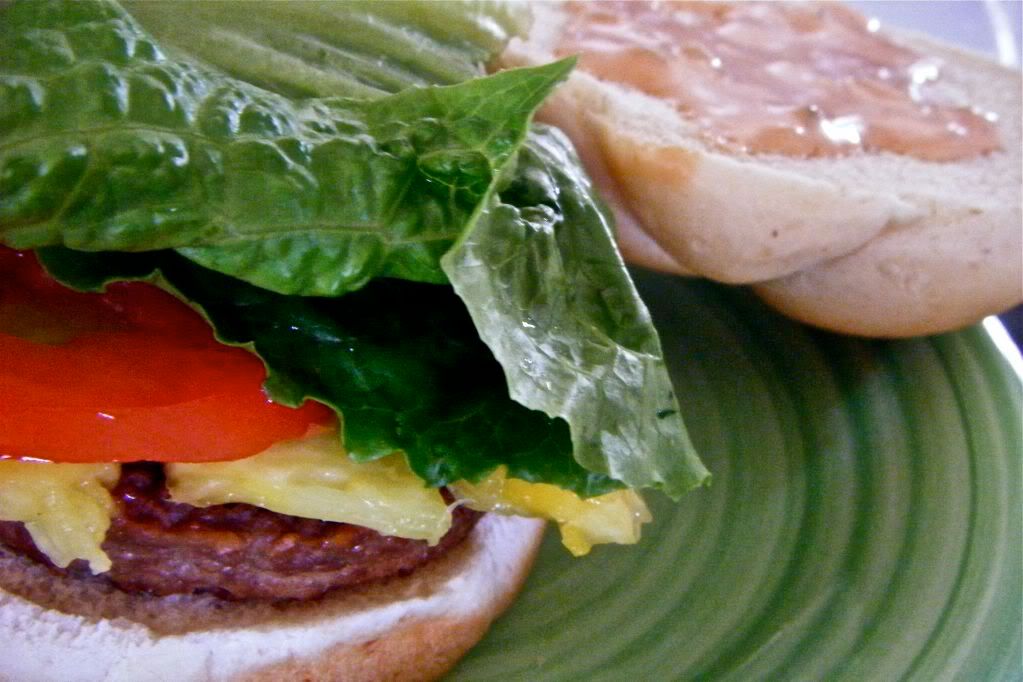 Not too often we'll splurge on some faux meet and this time we
decided to go for some garden burgers, but I can't be satisfied
with just a plain garden burger.
So I took a tropical twist it this time.
Layered with some grilled bell peppers, fresh sweet pineapple and
topped with a delicious thousand island dressing it could not be
more satisfying. The pineapple and sauce play perfectly together!
Vegan Thousand-Island Dressing
1/4 cup vegenaise
1/4 cup ketchup
1 small diced pickle
2 tsp red wine vinegar
1 tsp soysauce
1/2 tsp tobasco
1-2 tsp agave
salt and pepper
add all to a tight fitting jar and shake and pour!