Going through this series we had a list of white pizzas that we wanted
to give a shot. Now I love cashews on pizza (especially with broccoli)
but I wanted to turn up the nuttiness up to eleven.
First I started with adjusting the crust. When adding the flour to my
yeast, sugar, oil, salt, water mix I also tossed in about three tbsps
of flax meal. I like the flecked effect it gives, plus the added
nutritional boost. Monkey-man needs his omega-six!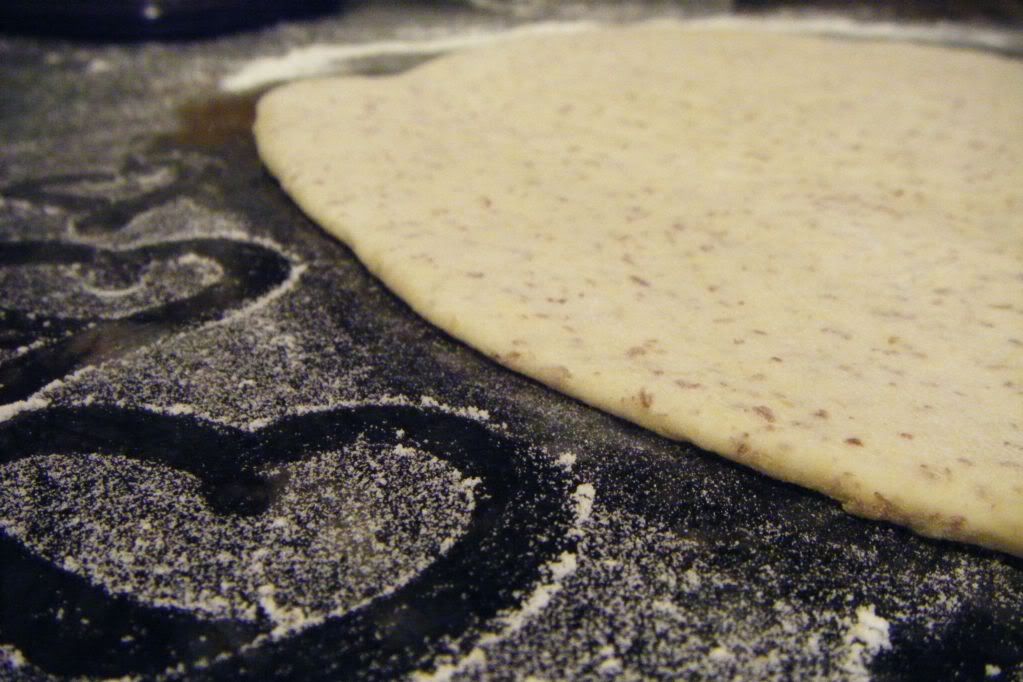 For the Sauce I mixed up a white wine sauce with a earthbalance roux
base. I thinned it out with soymilk, but any nondairy milk would be
fine. Added some garlic and a dash of nutmeg, just to give it a twist.
Of course salt and pepper and cooked enough to burn off the majority
of the alcohol.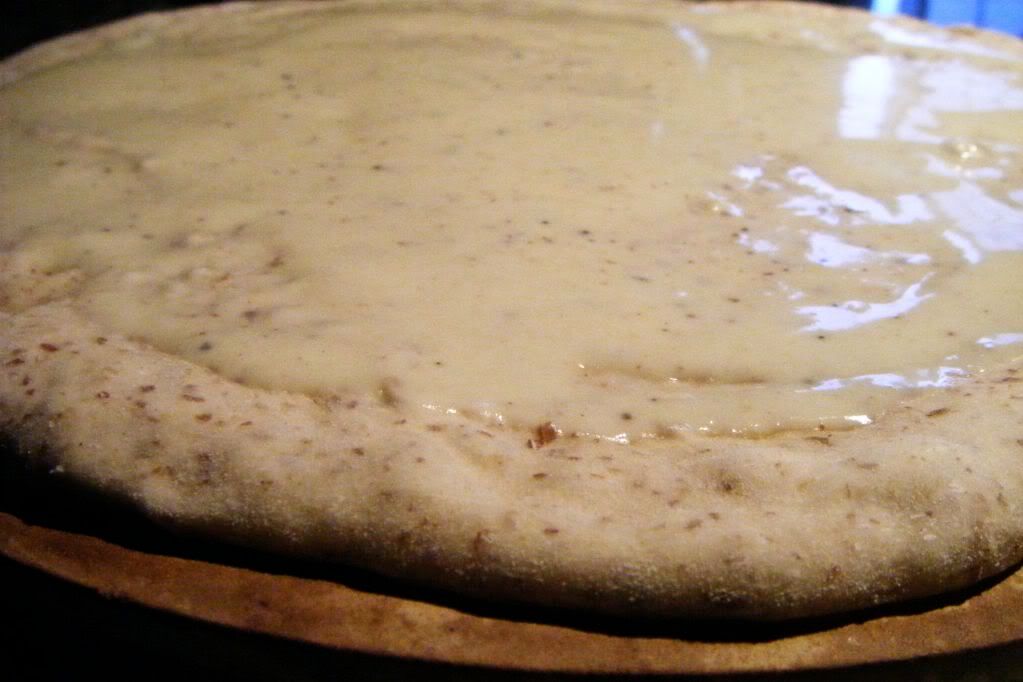 For toppings I went all out, not stopping with cashews. I also threw
on sun flower seeds and toasted Brazil nuts, roasted garlic, diced
tomatoes, and black olives. I considered almonds and peanuts, having
both on hand... but almonds are too sweet and I thought peanuts would
be too overpowering.
Lastly I topped it with a dusting of daiya moz cheese.
Again I baked it at 450F for about 12 minutes until browned.
It was incredibly rich and good with a nice salad or leafy green.
I can think of a few other nuts that might have been good... like
macadamia nuts, walnuts, or pistachios-- go nuts!