Last night the paninis took an Italian twist. Usually adding
balsamic vinegar as the main flavor punch has me a bit worried
because it tends to make paninis very soggy. But I found a way to
keep the splashing to a minimum.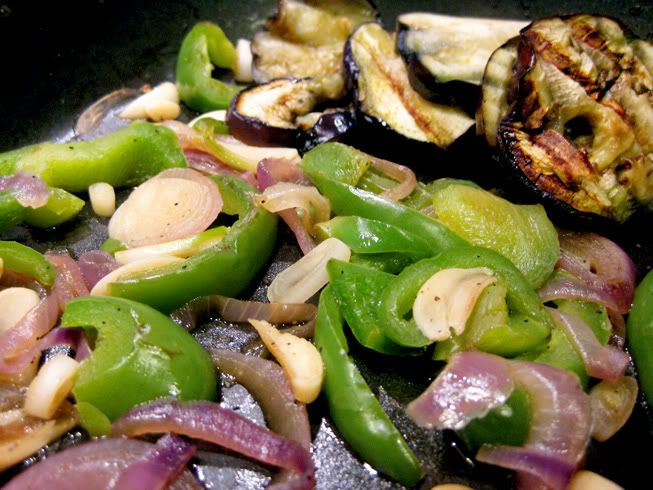 First saute the your desired veggies-- I did some peppers, onions,
garlic cloves in some Italian seasonings and light olive oil.
Then separately grilled slices of eggplant that I had salted and
rinsed to remove the bitterness. This is where you add the vinegar.
Dry grilling the eggplant burns up the moisture. Eaten straight
after would be dry and probably a little flavorless.
I put them in the pan with the other veggies and added some salt
and a few tablespoons of balsamic vinegar, which was quickly
absorbed by the thirsty eggplant.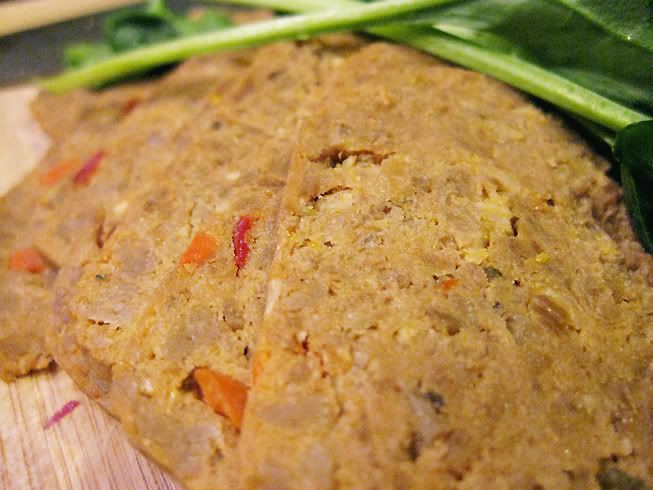 On the bread I spread some veganaise, spicy mustard, a dash of
garlic salt and fresh shredded basil. I would have loved some pesto
though... Then I added some sliced field roast, fresh tomatoes, and
fresh spinach.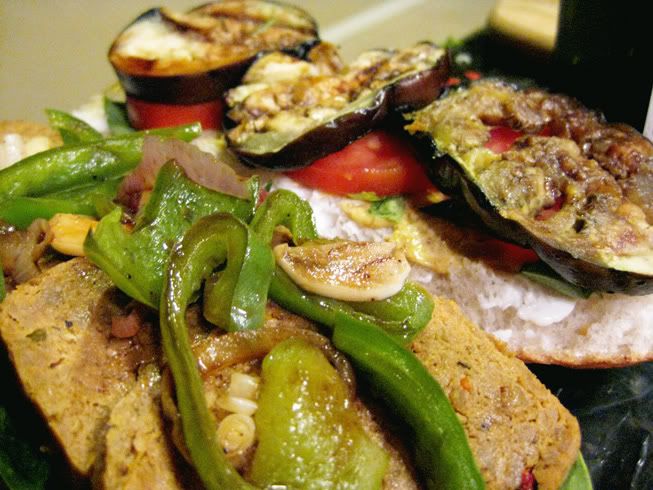 I layered it all together and added another little spoonful of
vinegar on to the field roast, which is absorbent as well.
Then we grilled it with a little bit of olive oil and opened
a bottle of Bordeaux. I know it's french, but who is telling?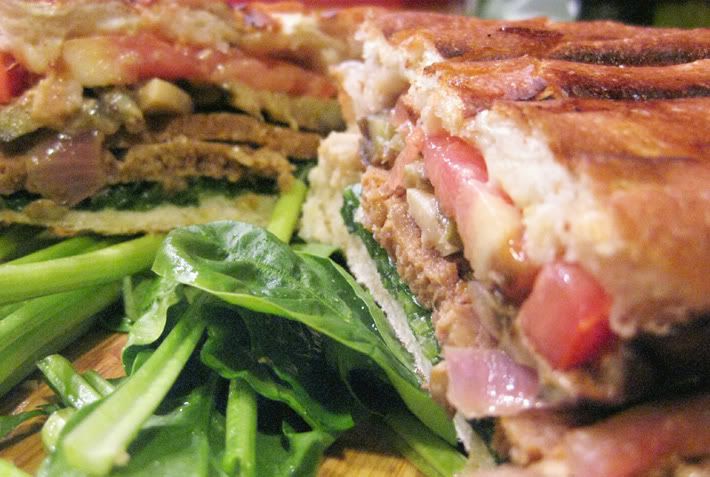 Writing this I just realized I forgot to add the black olives...
Oh well, don't tell Monkey-man!