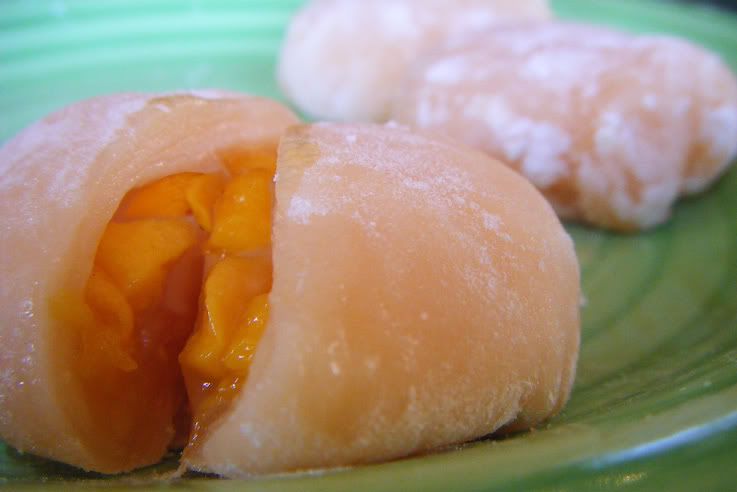 Alright, I know this is a wicked tease, but there is no recipe here.
I'm just going to taunt you with photos of something I'll be making
for
Compassion Over Killing's Los Angeles Office Launch Party
this
Saturday.
I
mentioned yesterday
that I was making mochi, so here you go.
This is the tester batch of Mango Mochi that will be gracing
palates and plates at the party...
After mixing together the mochiko, flavoring, sugar, and juice you
steam it in a pan or bowl for 30+ minutes...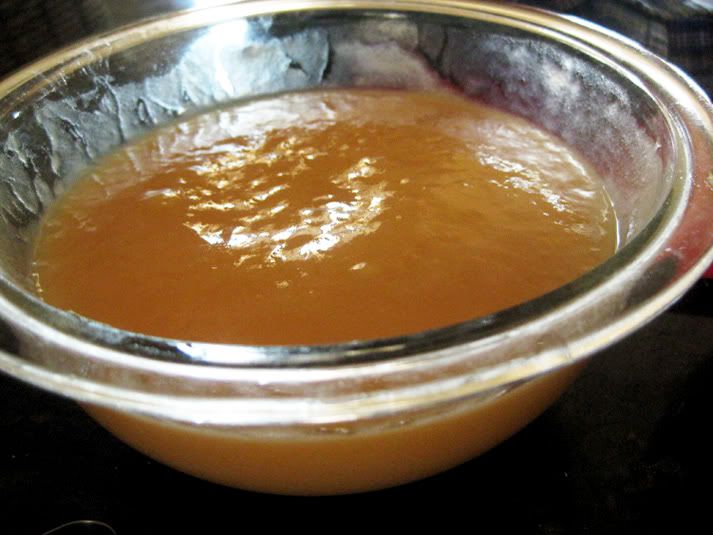 While the outer mochi is steaming, prepare your filling.
After steaming, you allow it to cool just enough to handle.
You need to work quickly because once it cools completely it is
way too hard to handle and shape properly.
Using potato starch (katakuriko) you shape the mochi ball into
a patty and cup it in your hand to plop the filling.
Pinch the edges together to seal and roll in the starch again
if needed.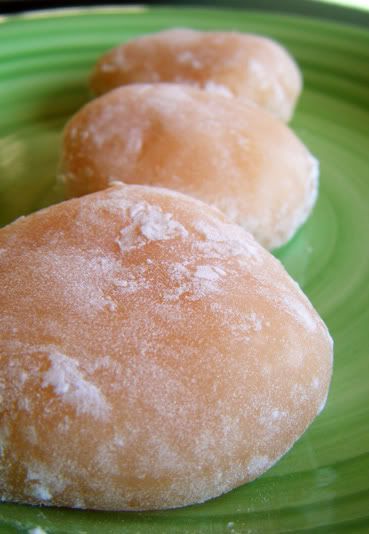 I make it sound easy, but it is really sticky and messy.
Once you get the hang of it, it's a lot easier to get the
filling right without it bursting out somewhere or leaking.
Want some? You know where to find me!