One of the sponsors of the recent Compassion Over Killing Launch
Party and maker of two hit products used there, ecoVegan has stepped
out on to the scene.
I had many people inquiring about their amazing tofu product, not to
mention the Black Pepper Island Veggie Meat Gyoza that were gone
in seriously 10 minutes.
For those of you that were unable to make it out to the party or were
there and were wondering what that deliciousness was dancing around
inside your mouth-- here is a closer look at some of what
ecoVegan
has to offer!
Before the actual event they sent me an awesome sample pack so I
could decide what to use in my featured dishes.
In the pack they sent Spicy Bits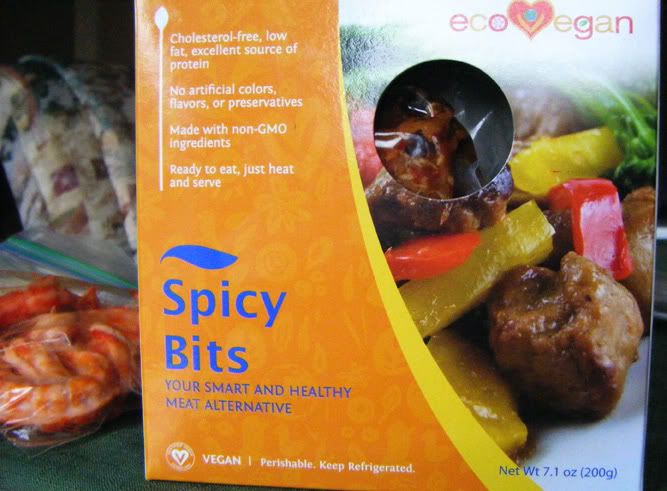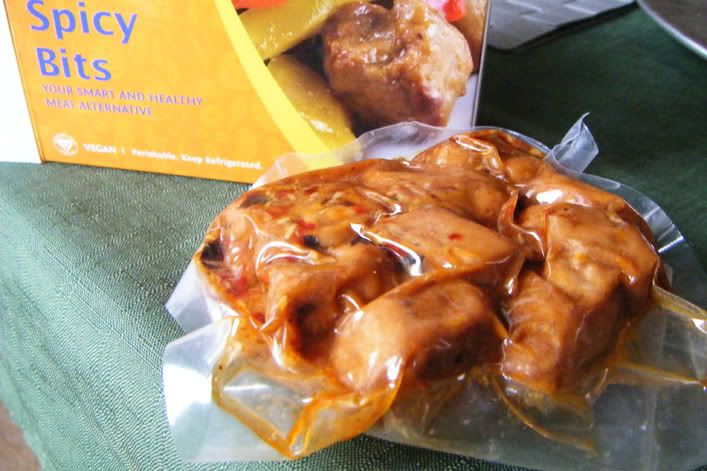 They really were spicy, not that fake heat so
many products now use. Perfect for kabobs!
Vegan Shrimp
Soooo real tasting to me!
Q-slip Tofu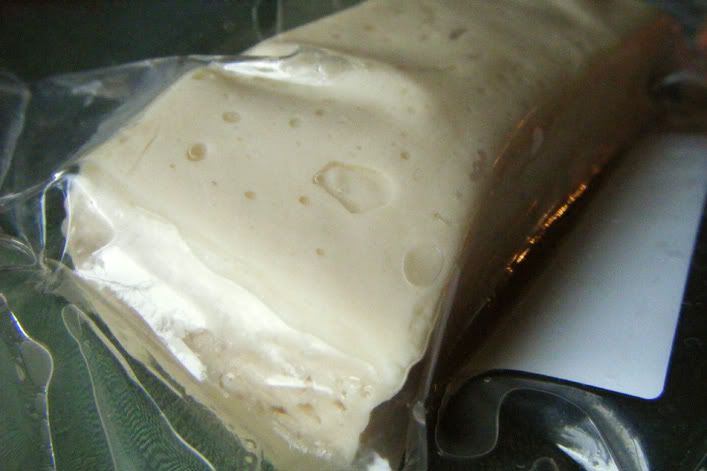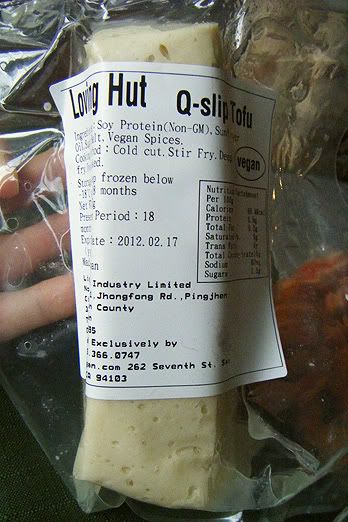 Black Pepper Island Patties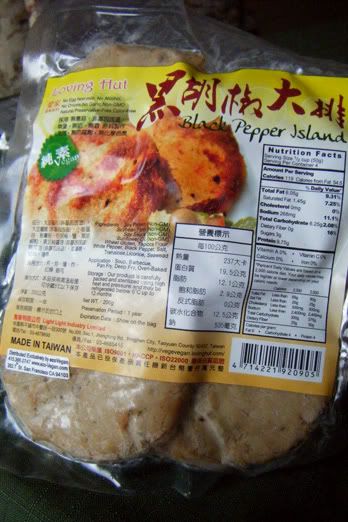 Though everything was great I ended up choosing to use the Q-slip
Tofu and Black Pepper Island patties.
These products (except the Spicy Bits) are currently wholesale,
though they do have a number of retail products available.
You may be able to find some of these products cooked up a your
nearest Loving Hut.
The Black Pepper Island Patties are a soy and gluten based product
and not like a burger like it may sound. They remind me more of the
patties and faux meats of yon that I grew up on before the days of
Boca. They have a realistic texture and a peppered flavor. Similar
to some 'chic' patties have had before, but not rubbery like I've
found many to be.
I grilled up the patties and shredded them. Mixed with some stir
fried veggies in a thai black bean sauce.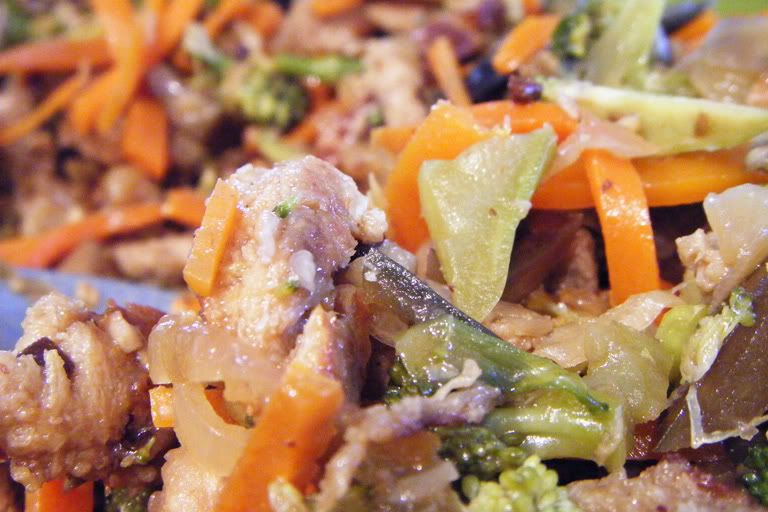 It all got stuffed into some potsticker wrappers and cooked.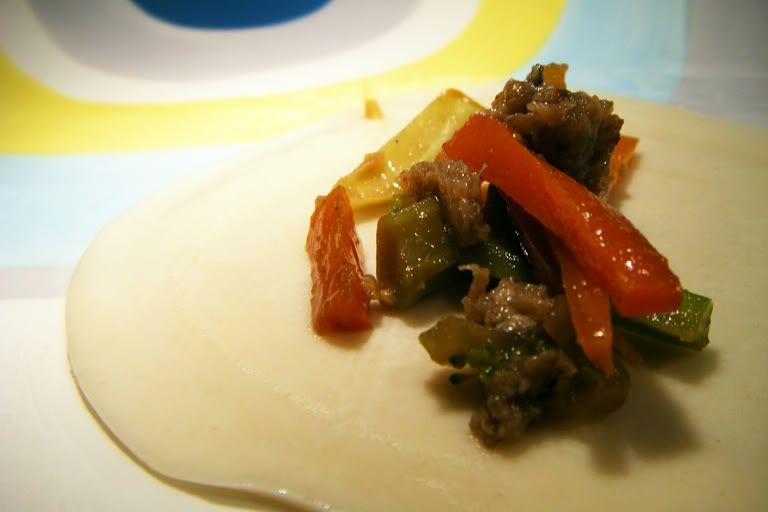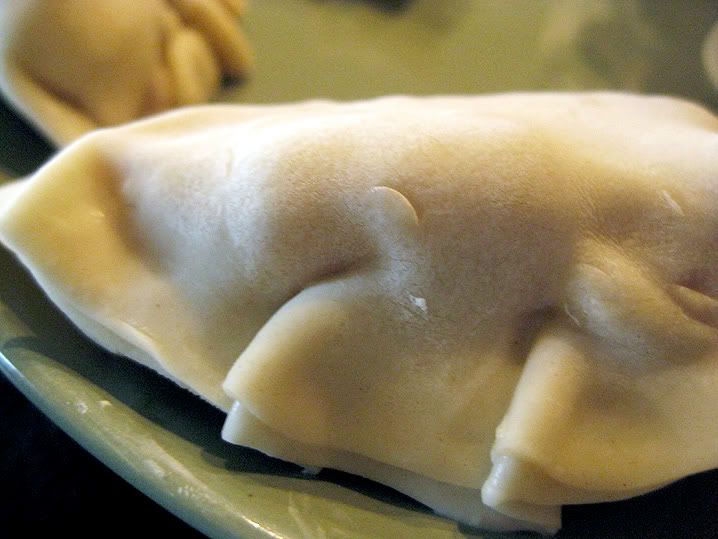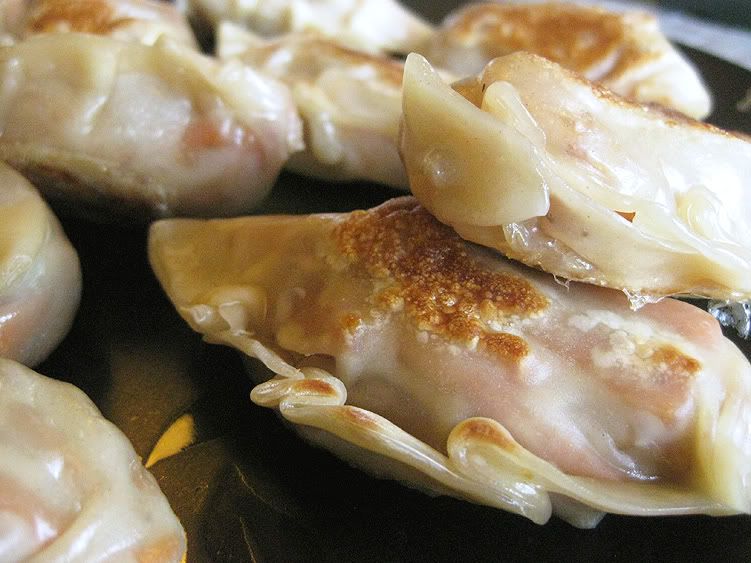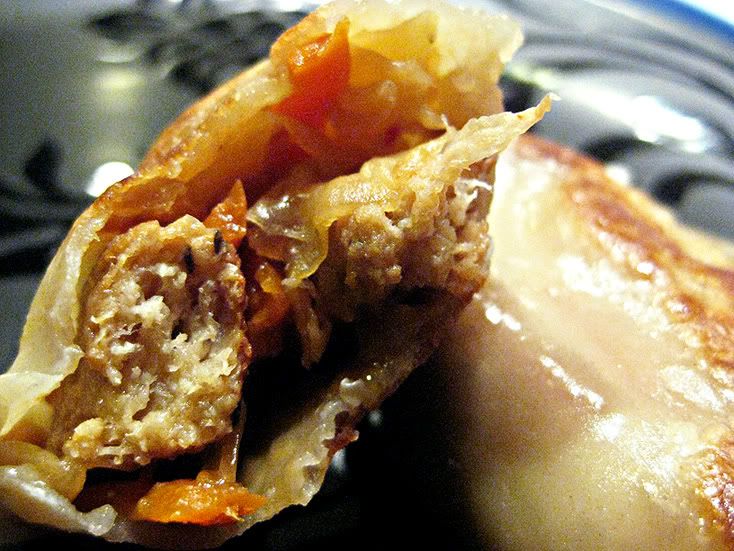 They were such a huge hit at the party, they did not last more than 10
minutes tops once they hit the tables.
The Q-Slip Tofu got cubed, grilled, and mixed into Thai Rice Noodles
with a thick Peanut Sauce.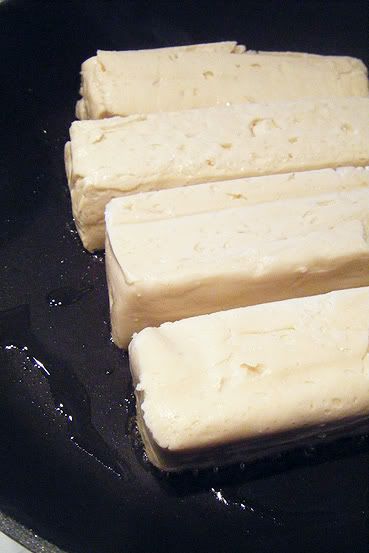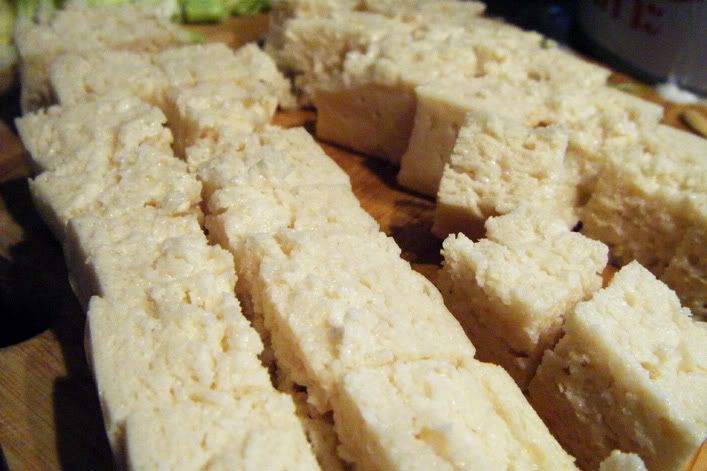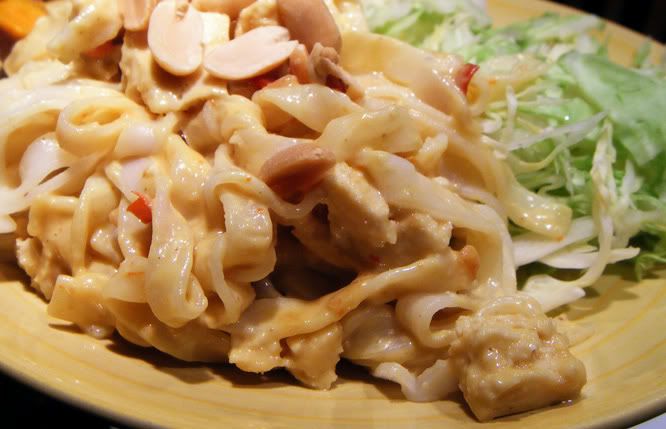 This tofu is pre-seasoned and not the same texture of the tofu that
immediately comes to mind. It has the smoothness and softness of
silken tofu, but is spongey too. Cooked up you have to be careful to
retain the shape, but if you let it go and just fry it-- it yields
an amazing scrambled egg texture.
In fact, it is exactly like scrambled egg. More so than any tofu scramble
I've ever had. They should definitely make a hard boiled egg product.
But I had tons of people asking me about this product at the party,
so I hope to see it one day on the retail market as well as the wholesale.
In sum, everything from ecoVegan was really awesome and I am
honored that I got to cook it all up for the Compassion Over Killing
Los Angeles Launch party. Look for their products on their distributor
location page!