Thinking back, when I was a teen I ate the same thing a lot.
Had pretty much generic meals every other night and never
tried anything new. Believe it or not, I was a picky picky kid.
I guess that's why I'm so tolerant with my little brother and Mom.
Because I was just like them.
I'm not sure if its the influence that veganism has had on my life or
the wonderful support I've had from my boyfriend, but with the
exception of snacks and some breakfasts I rarely if ever eat the same
thing twice in one month. Unless its seriously on of our all time
favorites like chili-cheeze taters or curry.
And I've been on a major cooking crazy. Monkey-man swings off
to work and I make dinner for when he comes back. What a good
little domestic witch I am! (ha) I think its really the excitement of
surprising him with something new that we haven't eaten together
before.
Now, with my organic delivery I've been getting bushels of leeks
and we've been throwing them into all the soups, stews and
stir-frys right along with the onions but I haven't made him potato
leek soup before. I've been dying to try my friends recipe which
sounds amazing, but I've get to have both leeks and apple cider
in my fridge at the same time. I will someday!!!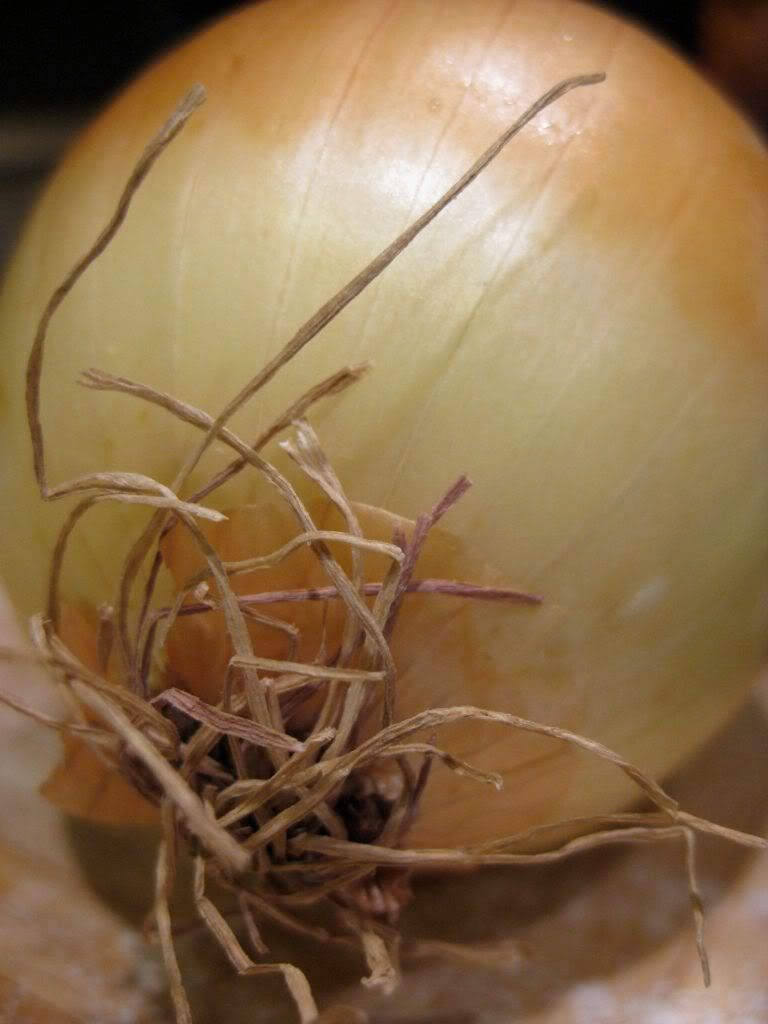 Basic-basic-basic Potato Leek Soup
Ingredients (for two)
1 med onion, chopped
3 cloves garlic, minced
2 large leeks, halved and sliced
2 med-large potatoes, chopped (I used russets w/skins)
4 cups of veg broth
salt, pepper, and rosemary or dill
1 bayleaf
Saute the onion in a little bit of water over medium heat until
translucent. Add the leek and garlic. Keep adding water if it
starts to stick. Saute for a few more minutes and then add the
potatoes. You can saute with olive oil to add a little more flavor
if you like.
Throw in the potatoes and vegetable broth, along with whatever
herb you picked and the bayleaf. I use anywhere from 1/2 tsp- 1 tsp
dried herb, but please flavor to taste.
Bring to a boil and turn down and simmer until the potato is tender.
About 20-25 minutes. Flavor with salt and pepper and using an immersion
blender, blend about 1/3 to thicken up slightly.
Pre-blended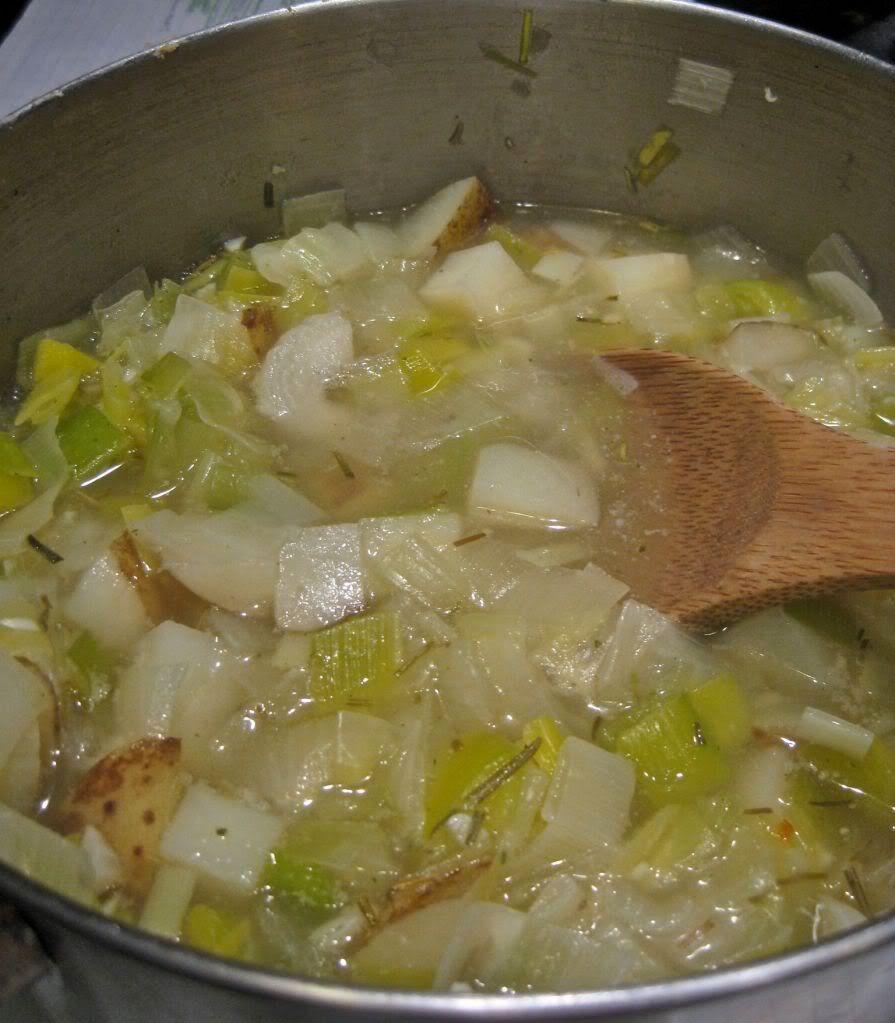 After blending...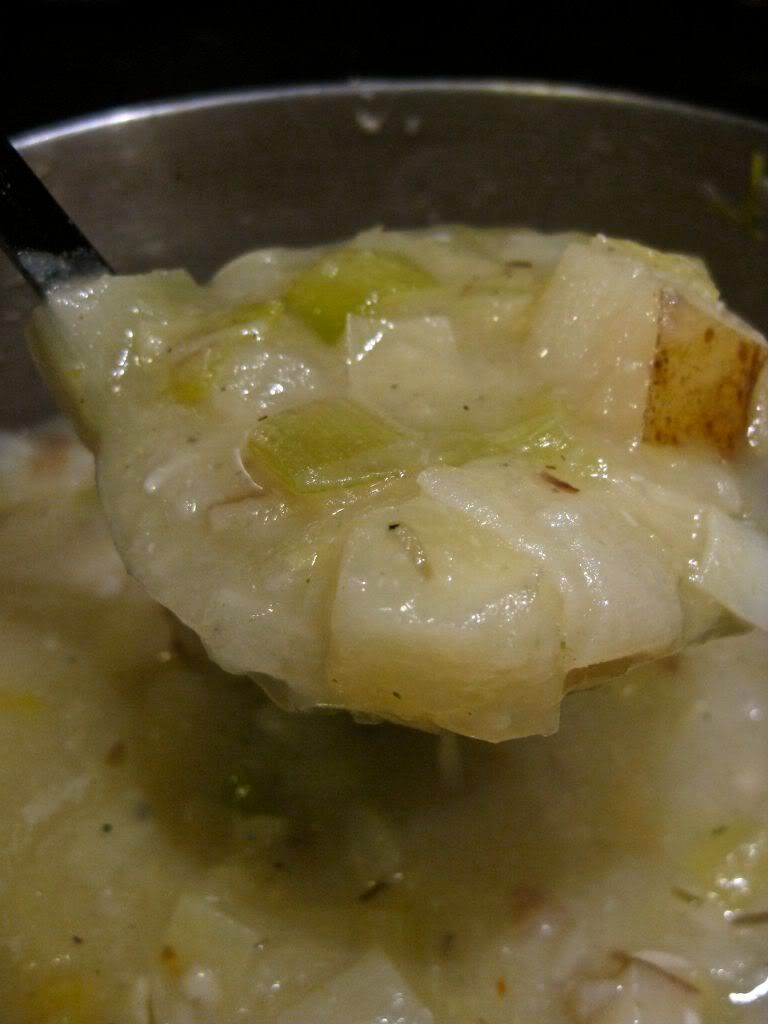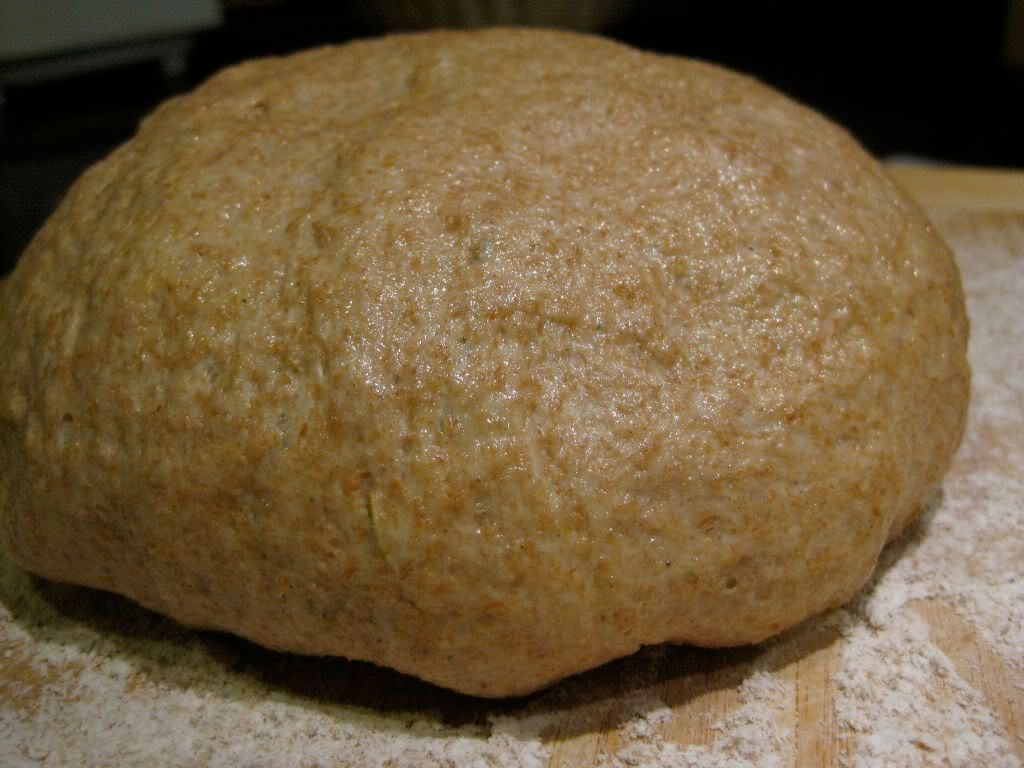 I'm not sure why I thought this was going to be rustic
but sure enough didn't come out like it.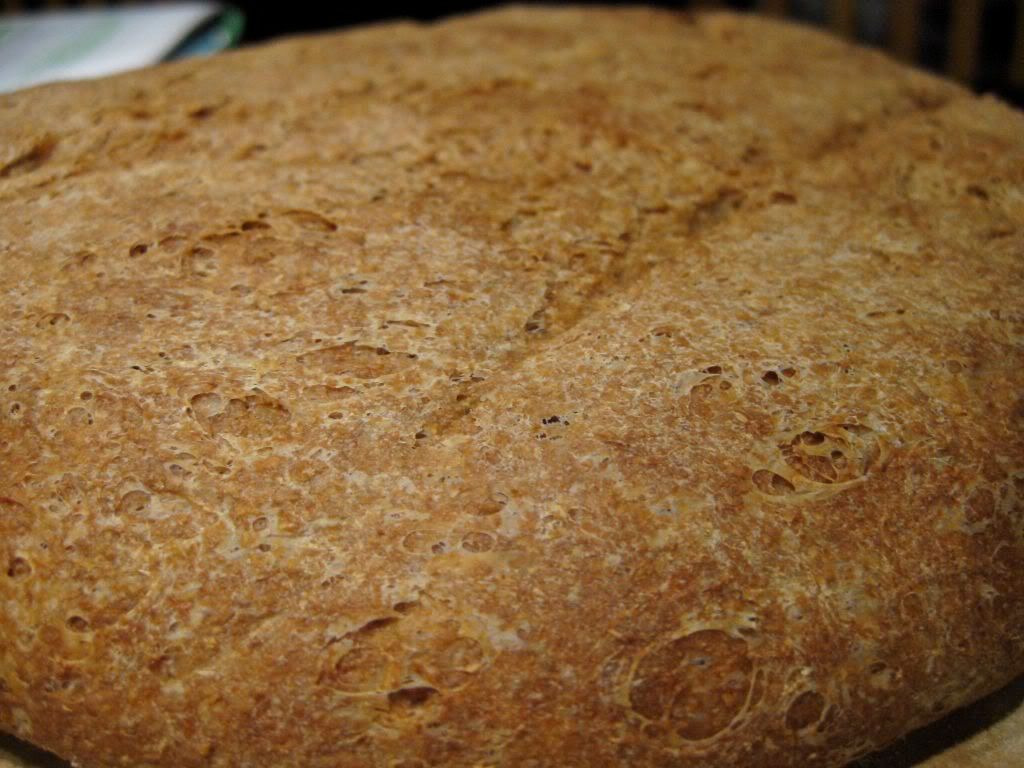 Don't get me wrong, it was delicious and fresh, warm bread is
always welcome. But I wish I had added more garlic. I put in
about 6 whole cloves halved when I could have put in twice that much.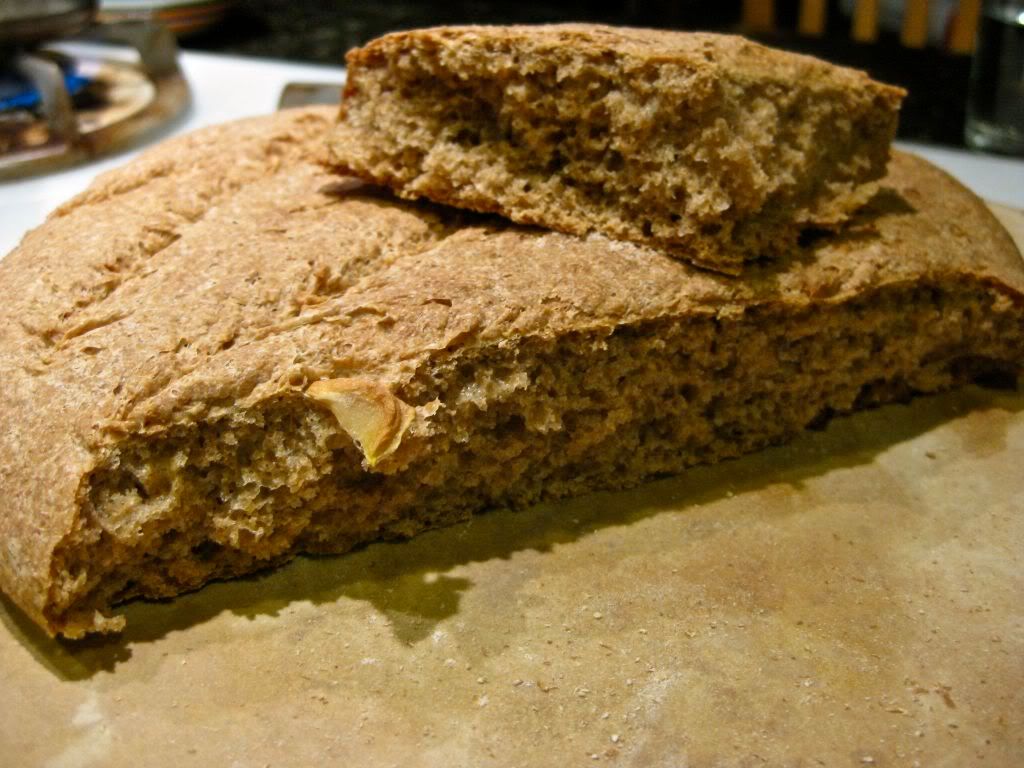 And this should have really been fermented overnight, but hey.
It served its tasty purpose.