I waited almost too long to post this... but nearly two
weeks ago I whipped up a storm in the oven for a vegan
bake sale that was going down at Locali in LA to raise
money for Doctors Without Borders' relief efforts in
Haiti.
I haven't been posting until now because its midterms
for those of us on a quarter system. Grad midterms, ouch.
Thats all I've got to say.
But I originally signed up to make a couple versions of
brownies. I was already studying so I grabbed a couple
recipes that I knew I could depend on.
Naturally I picked Colleen Patrick-Goudreau's brownie
recipe from the Joy of Vegan Baking. All I can really
say about these is that... honestly... the are epitome
of what a brownie is.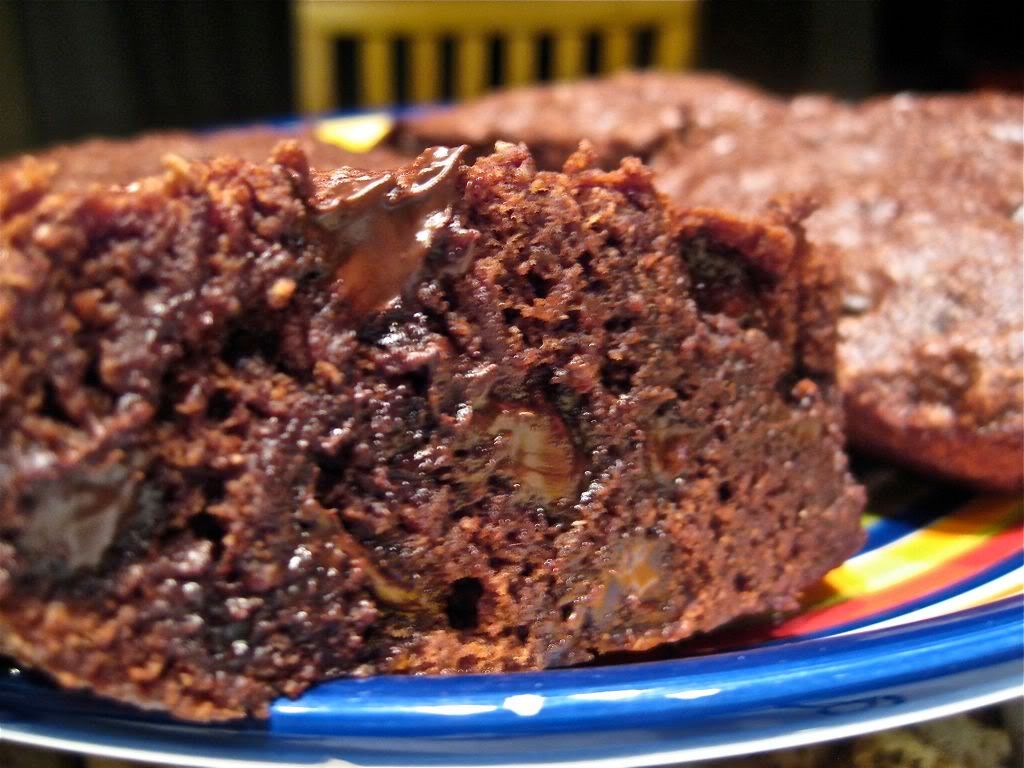 Fudgy and packed with chocolate chips.
I also tried Alicia Silverstone's Coffee Brownies
from the Kind Diet. It calls for brown rice flour, so
it comes out like chocolate mochi cake that is really
popular in Hawaii. Its topped with a nice frosting
made with chocolate chips and earth balance. The coffee
taste is really subtle and slightly smoking. They were
good but better if you just want some mochi, not really
too brownie like to me.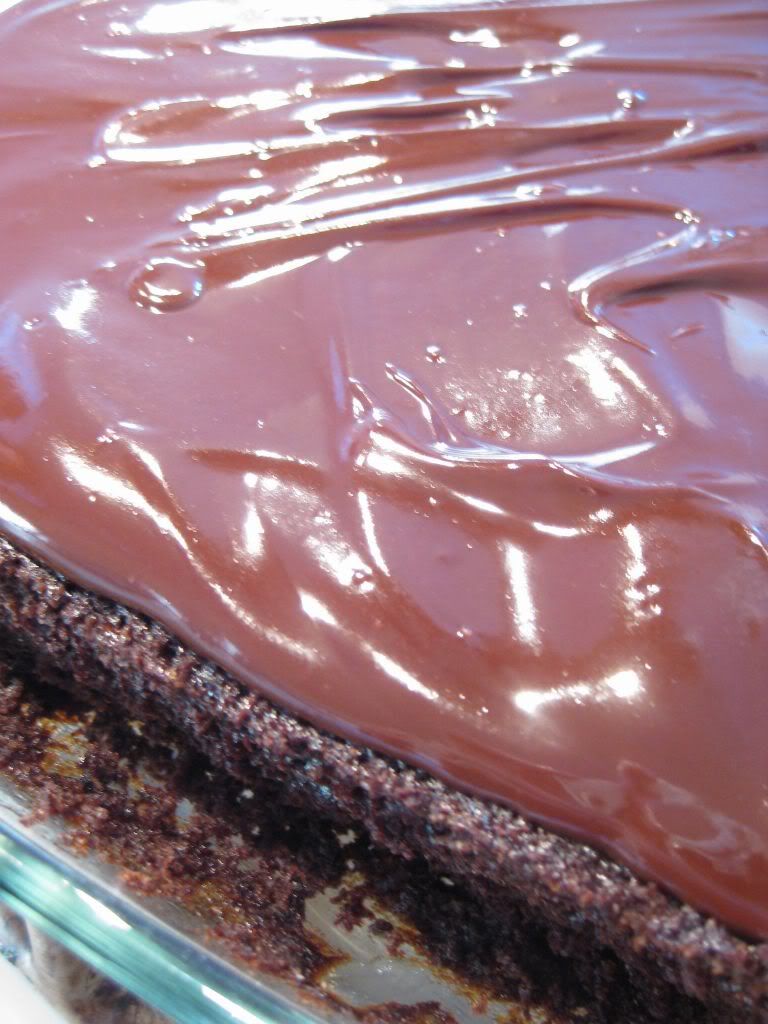 I was going to make a batch of my sunbutter brownies,
but sadly I ran out of sugar. So I just stuck with the
real project that I was focusing on....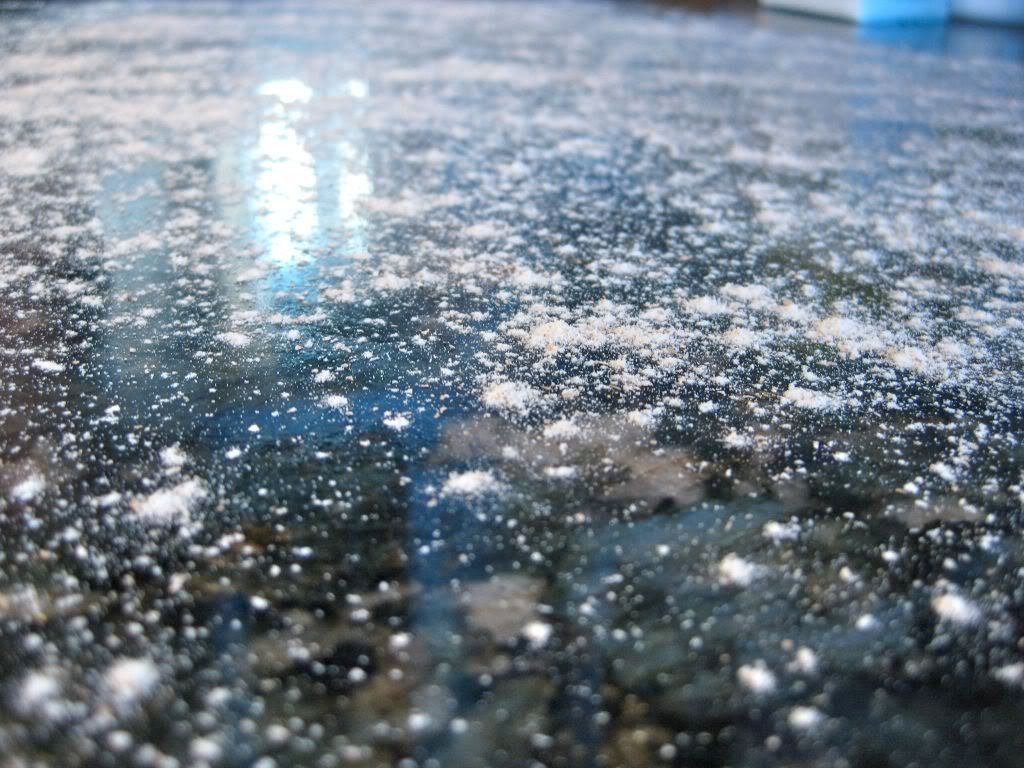 About a month ago I had a friend ask me to veganize croissants.
It took some planning and a lot of tweaking, but SHAZAM!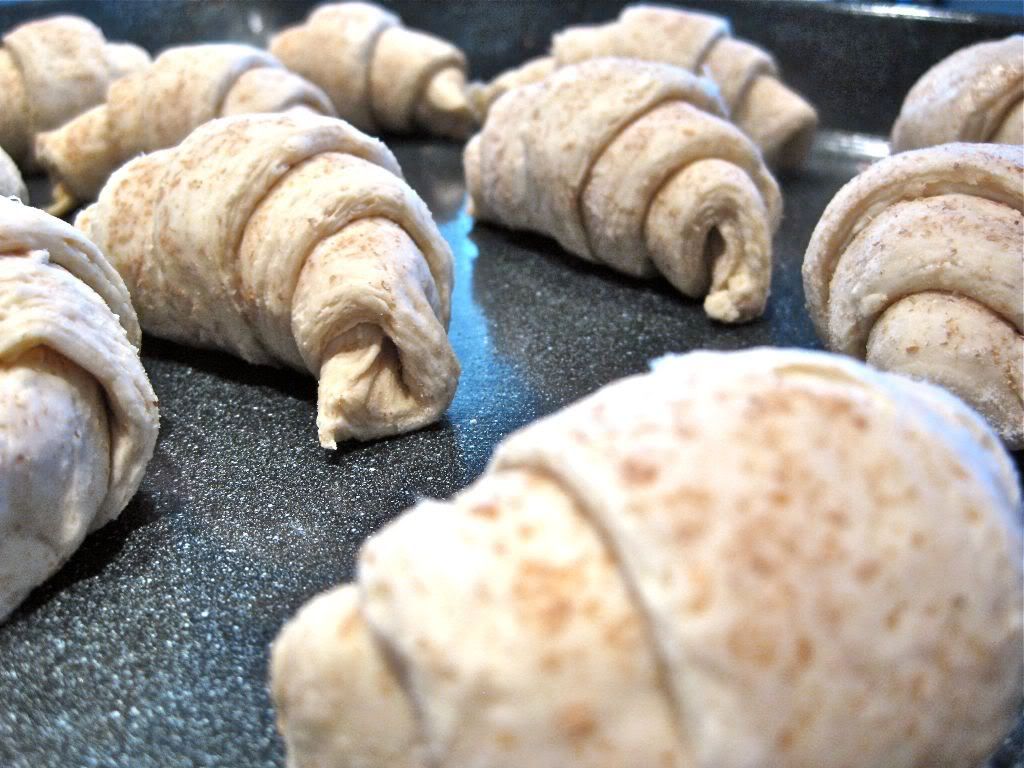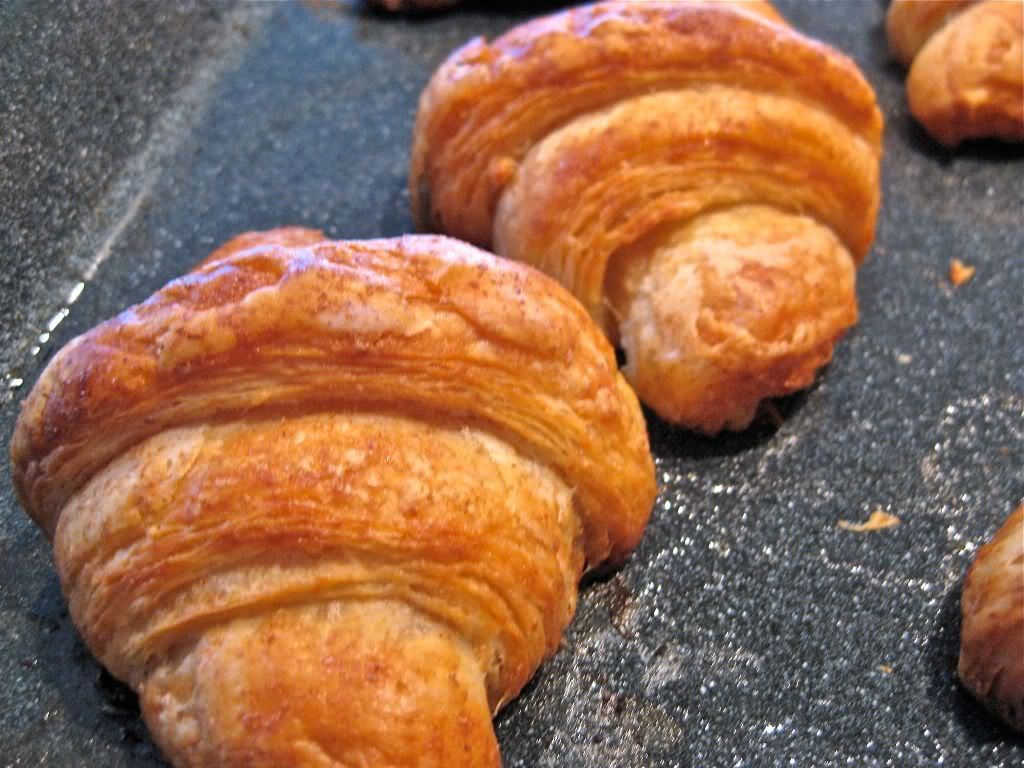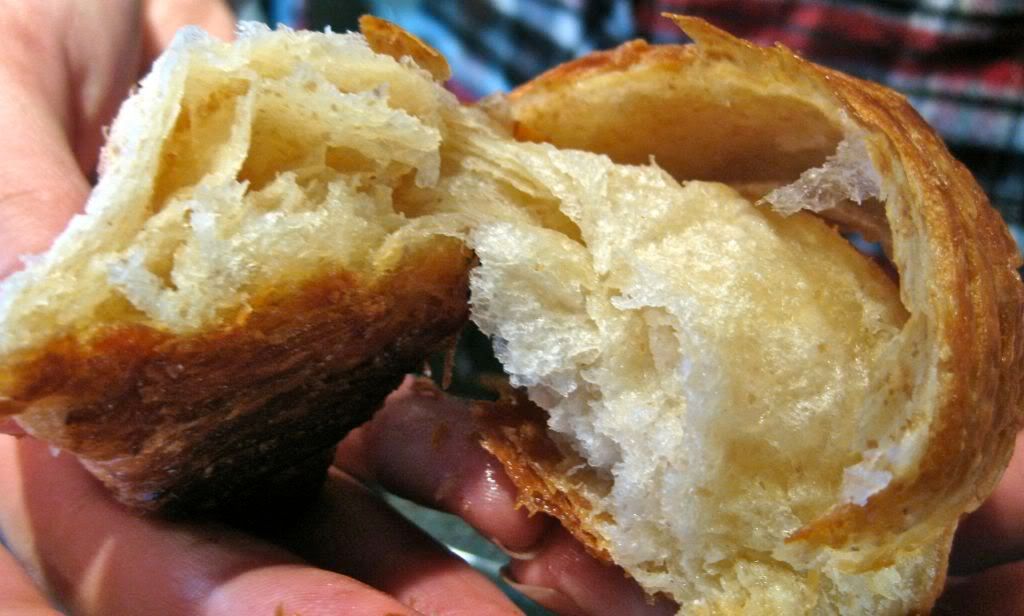 'Buttery', Flaky, beautiful layers!
They came out of the oven just as we were leaving,
so perfect timing. But they are horribly time consuming,
so you have to plan ahead.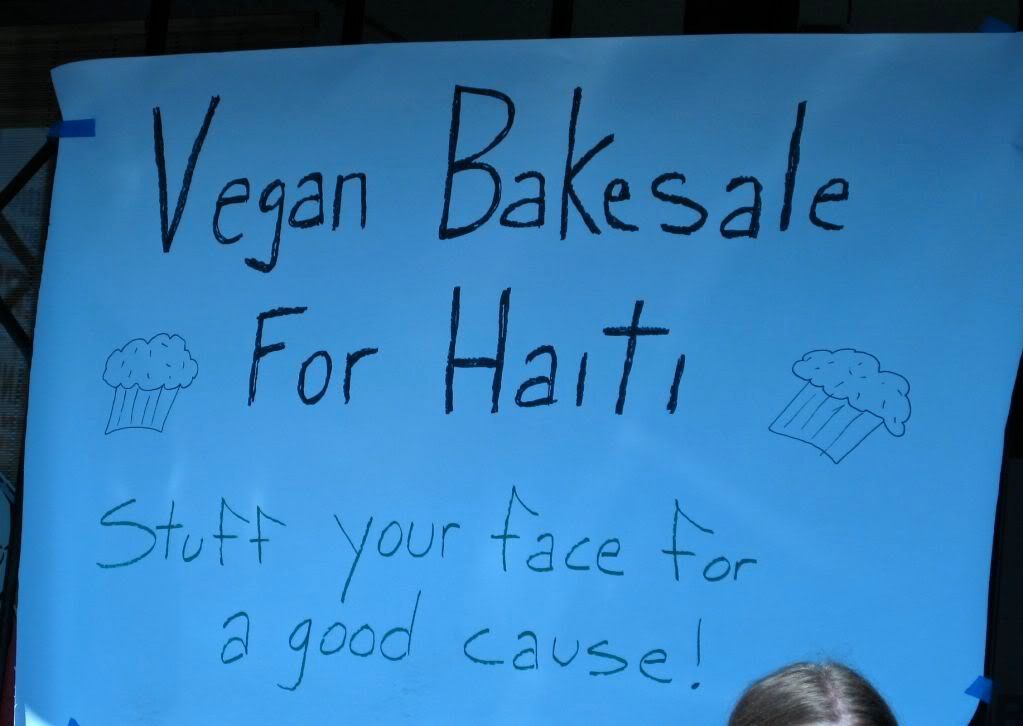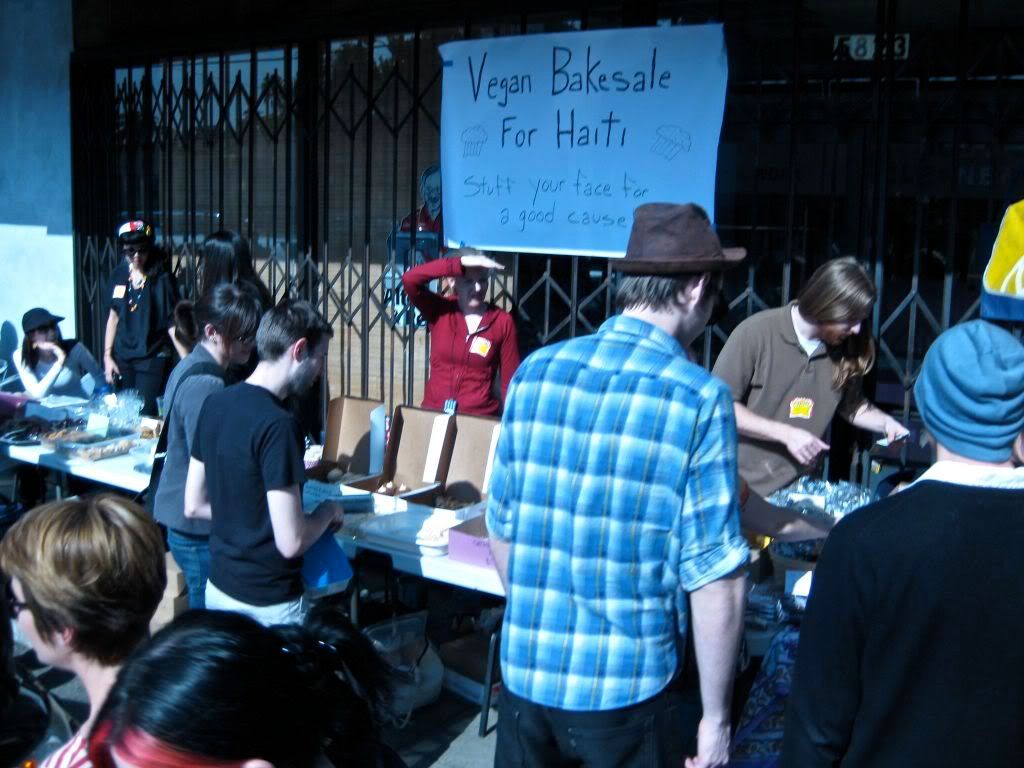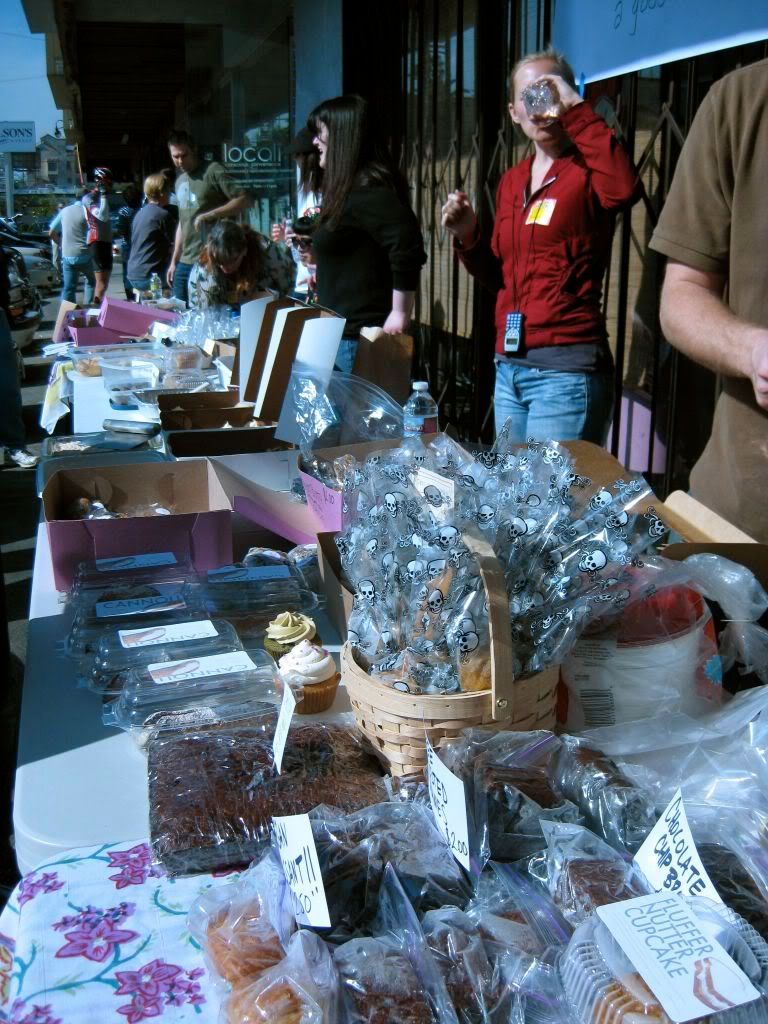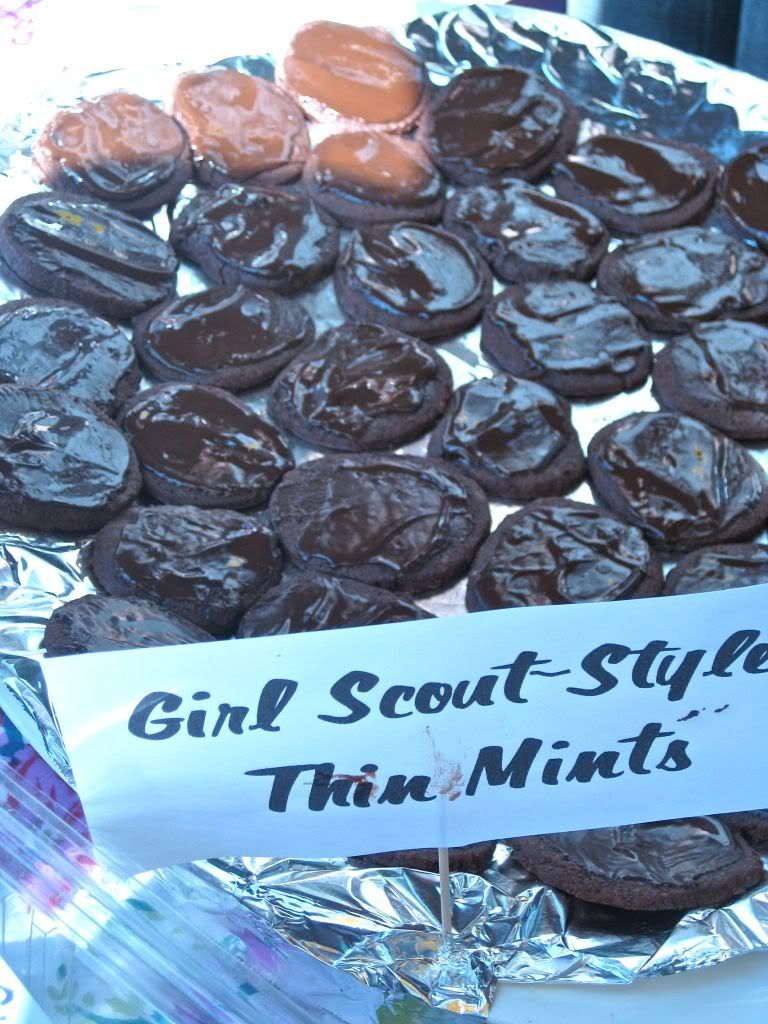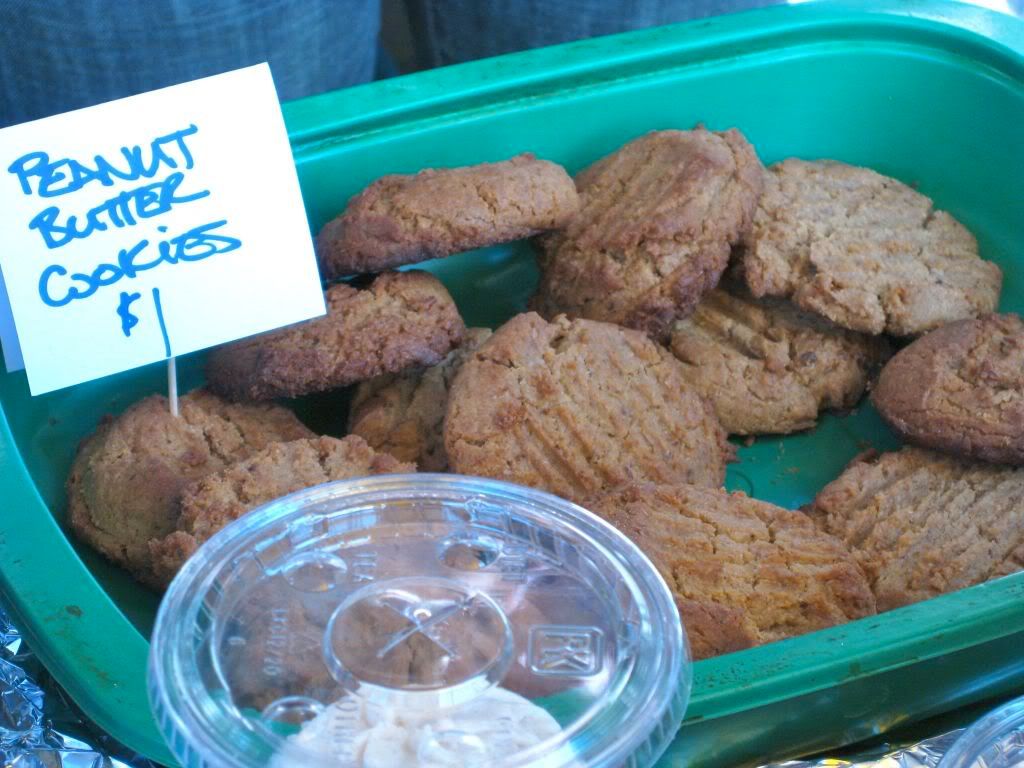 From all these amazing goodies we picked a root bear
float cupcake and a green tea cupcake. Both pretty
awesome. I'm not really cake person, but they were
num. Especially for such a good cause!