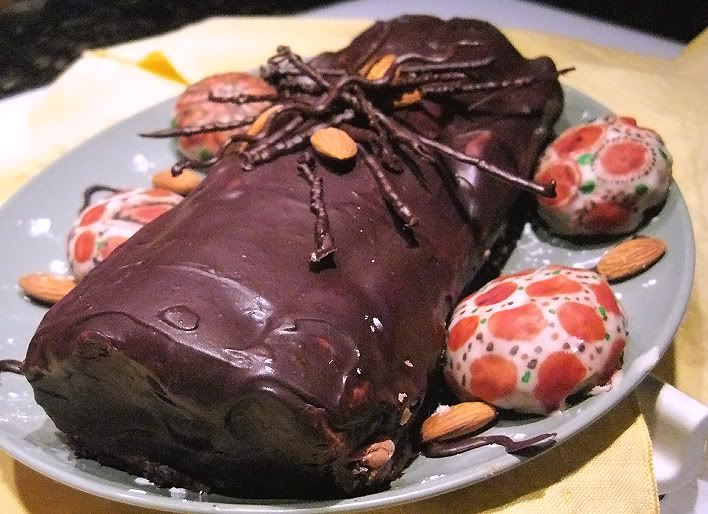 I was really excited for Monday as Winter Solstice aligned with
a lunar eclipse. However, we've been getting some nice rainfall
here in Los Angeles and I'm certainly the last one to complain about
rain. I know our water reserves needed it more than I needed to see
a lunar eclipse. Alas, our night was cloudy.
Yet, the rain certainly didn't stop me from making Buche De Noel:
A french sweet cake in the shape of a Yulelog. Otherwise known as a
chocolate heart attack! Traditional French versions are filled with
chocolate whipped cream and rolled with a egg-laden sponge cake.
I just used a basic vegan chocolate cake and made a special flavored
chocolate frosting for the filling.
My frosting is about 1 1/2 cup of powdered sugar, 3 tbsp cocoa powder,
3 tbsp earthbalance, a tbsp- 2 tbsp of soymilk and 1/2 tsp of raspberry
extract.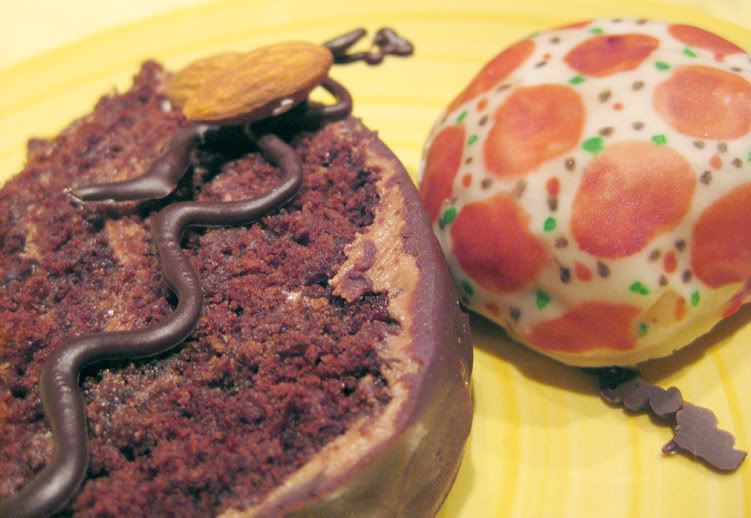 I went pretty overboard with the presentation and everything.
I frosted the middle (filling) and then frosted the log when it was
rolled up. Then I melted semi-sweet chocolate chips with a little
bit of soymilk to make a firm chocolate glaze. Usually it is just
chocolate frosting on the outside, scraped to look like a wooden
log. But I really like the glossy chic-ness of the glaze.
Very neo-traditional!
I melted some more chocolate chips by themselves and drizzled designs
on to wax paper, then froze them to make the twigs on the top.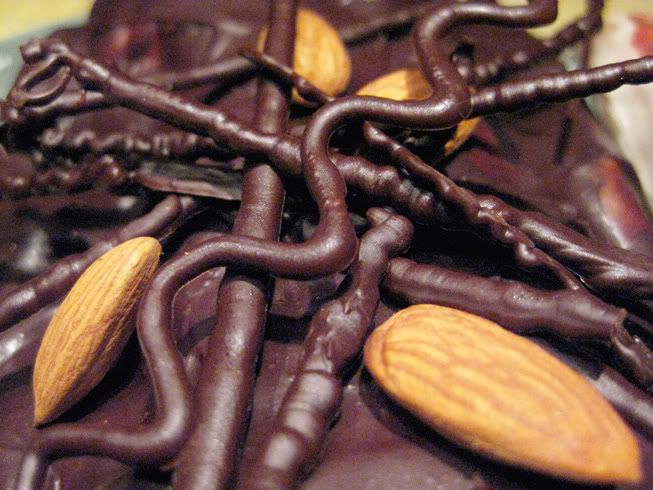 Then I topped it with toasted almonds, some powdered sugar for snow
and some decorated truffle cookies.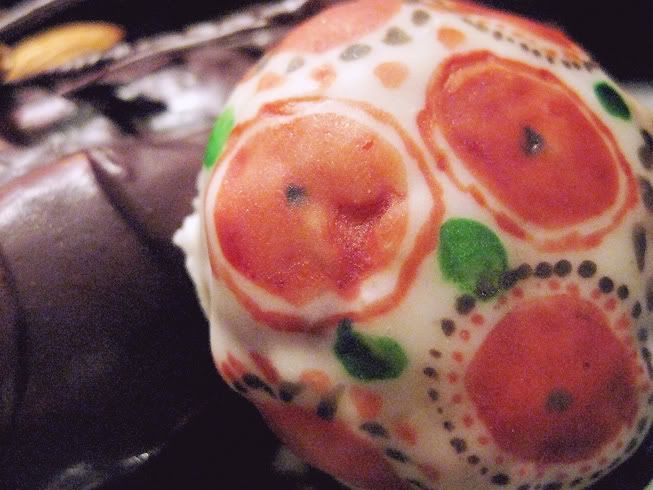 Traditionally, the plate would be adorned with meringue mushrooms,
but I make sugar cookies filled with raspberry jam. I then glazed them
and painted them with coloring and vodka, like my snowflakes from
yesterday.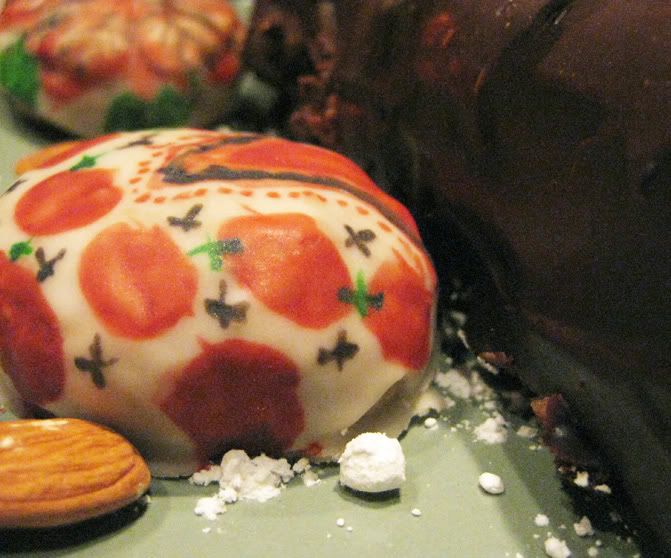 Here you can see the jam in the little pocket. I just shaped them
into little bowls, plopped in the jelly, then covered it up with
another piece of dough and rolled it gently before baking.
Monkey-man had to work late, so this was his surprise when
he came home. I love Buche de Noel and its much more eco-
friendly than burning a wooden log!