I don't know how many times I've mentioned it, but as I've probably
said at least once-- g
ingerbread is my absolute favorite
cookie
. I love the depth and muskiness of molasses along with the
soft and chewy texture of the cookie itself. I could live off of them,
at least for a bit.
Instead of the typical gingerbread men and piped icing, I did some
glazing that was perfect in my head but came out a little bit weird.
I wanted to try the effect of
glazing
and spreading drops of color
with a toothpick, but I let it dry to much. So I came out with some
smeared bizarre looking flower-flakes.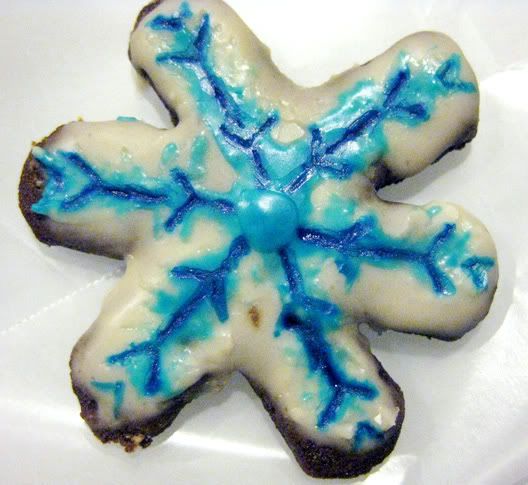 So I pulled one of my favorite tricks that I learned from doing fondant
and cake decorating... Coloring and vodka. I mixed some blue coloring
with a tsp of straight vodka and painted on the patterns I had wanted
to do.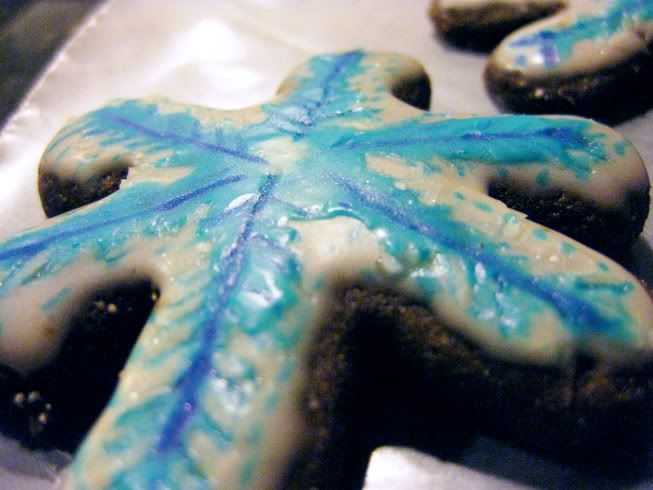 I used a clean new paint brush and gently tapped the brush into
the glaze, so it didn't drip and had a darker color.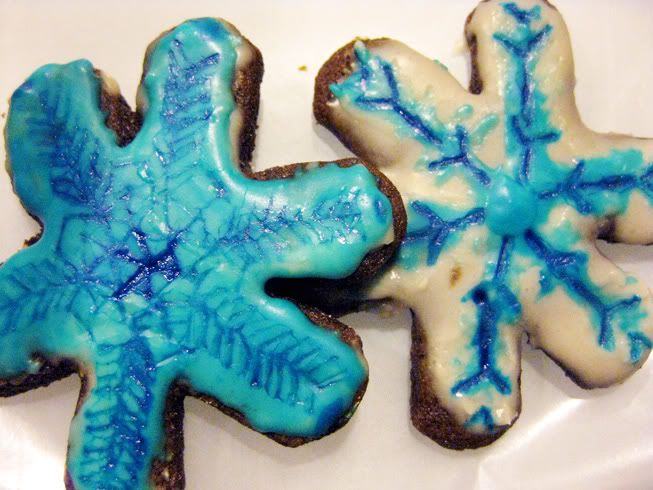 Personally, I really like the result. But like I said yesterday,
I'm going to get a properly shaped snowflake next time.
Tomorrow I'll share my Yule pictures with you, in the meantime
here is one of the Christmas cards I made to send out this year!