I thought you all might like to see the results and deliciousness of
the COK Holiday Cooking Demonstration that I did recently.
I am certainly rushing to get ready for Yule and Christmas.
Lots of last minute shopping, sewing, and planning.
I'm going to start my treat making soon, so stay tuned for a
seriously sweet cookie serious that will help you all (hopefully)
hit the ground running if you're gifting, hosting, or just looking
for a new and tasty way to celebrate.
Without further ado, here is a quick snapshot of the fun we had!
our 'stage'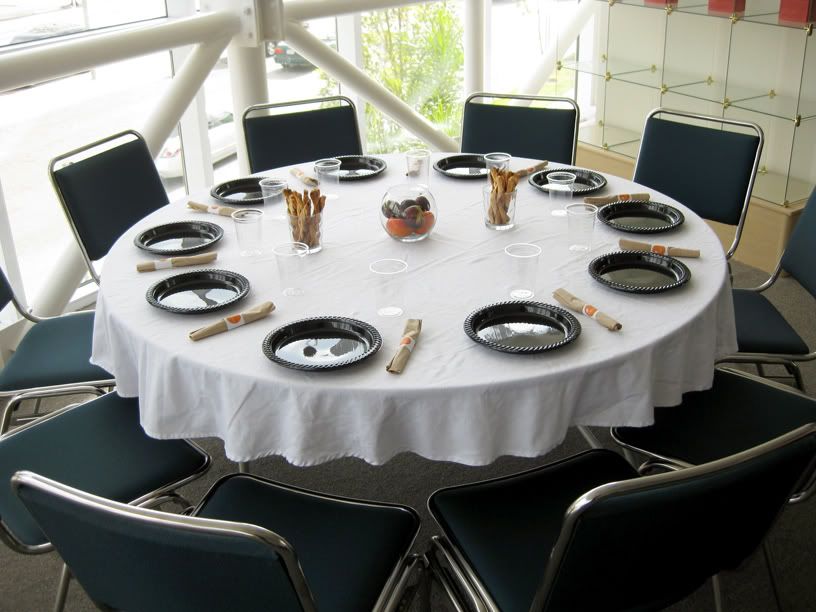 our set-up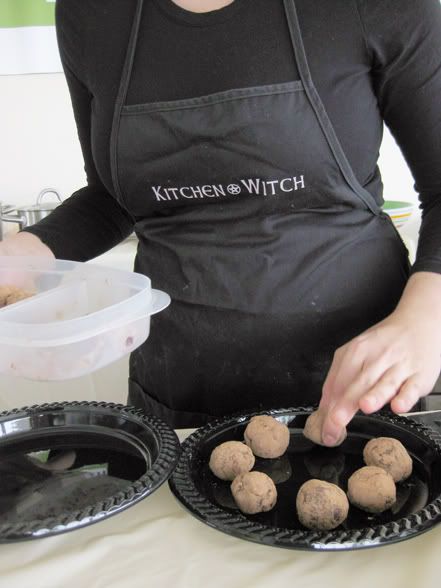 laying out some chocolate-orange truffles with cranberries
Our center dish, Pumpkin Risotto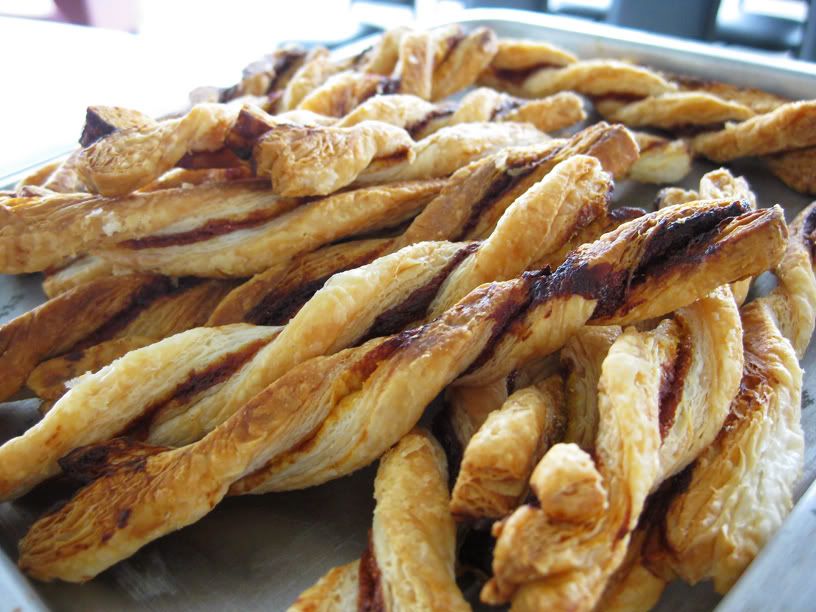 Savory Marmite Twists
Our lovely spread: Savory twists, stuffed dates, Citrus Twisted
Cranberry Sauce, Sauteed Brussels Sprouts with Caramelized Onions,
Pumpkin Risotto, Crispy Seitan, and chocolate truffles~
All Vegan of course!
If you want to see the whole album, check it out on my facebook
fan page:
www.facebook.com/pages/Miss-Kitchen-Witch
We hope to do this again in the future for other holiday celebrations.
In the meantime, I'm gonna go do some sit-ups for all the cookies
I'm going to be making!