Honestly, when is falafel not a good idea?
Probably when you don't wanna share. Good thing, I was
taught to share a lot or Monkey-man would be screwed, man-
Screwed!
Got my fine fillings from TJs and also picked up their
tahini dip. Apparently they don't sell just straight tahini.
But it was damn good anyway- thicker than I'm used to, but no
complaints. Nice and zingy and garlicy!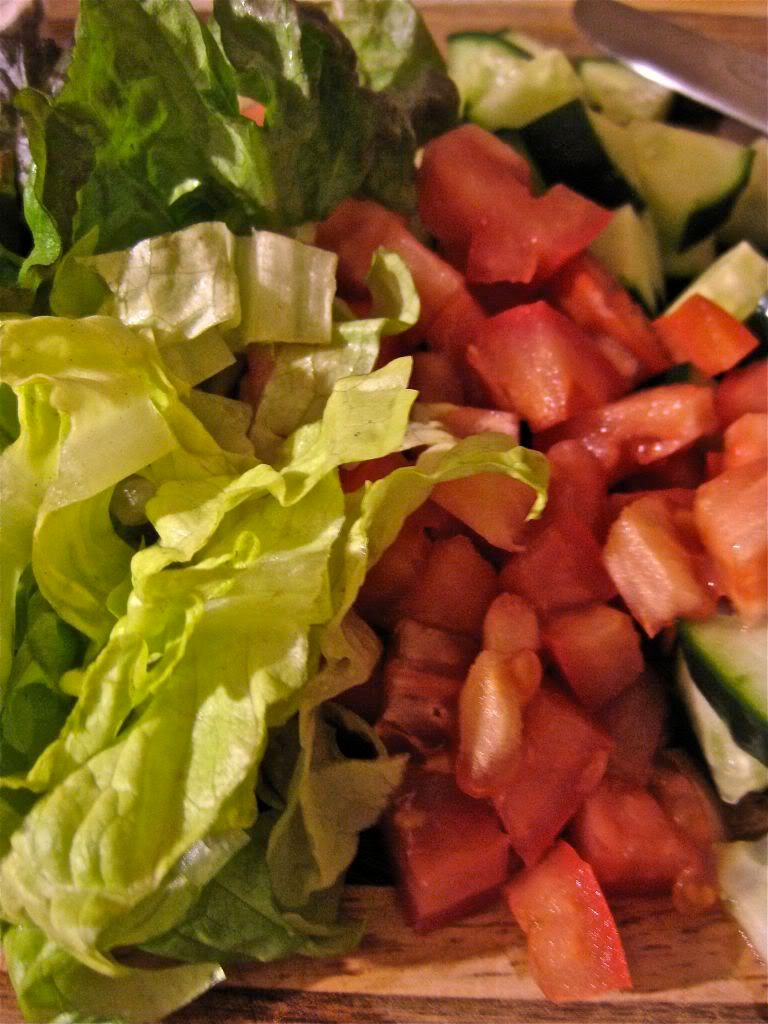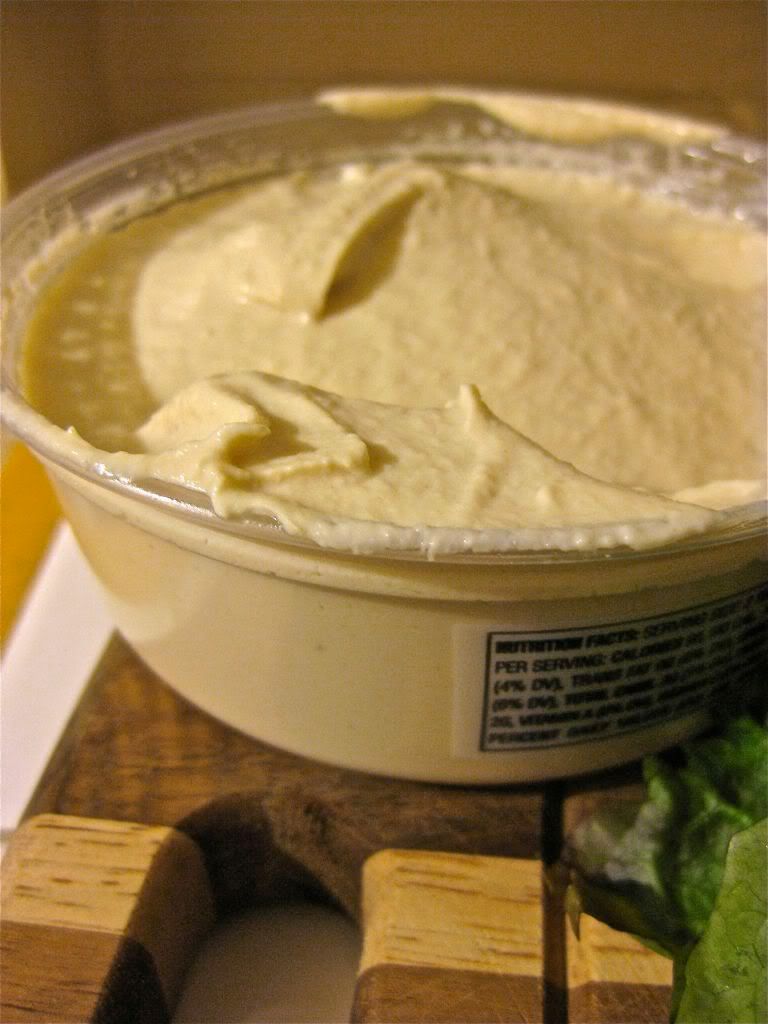 We tried out the pitas from Fresh and Easy and they were
surprisingly awesome. I hate it when the inside melds
together and they are more like a big soft cracker or
super thick wheat tortilla. But we had just got them
because they were on super cheap and they turned out
to be great.
This is about the extent of my pre-made food purchases
so don't judge me!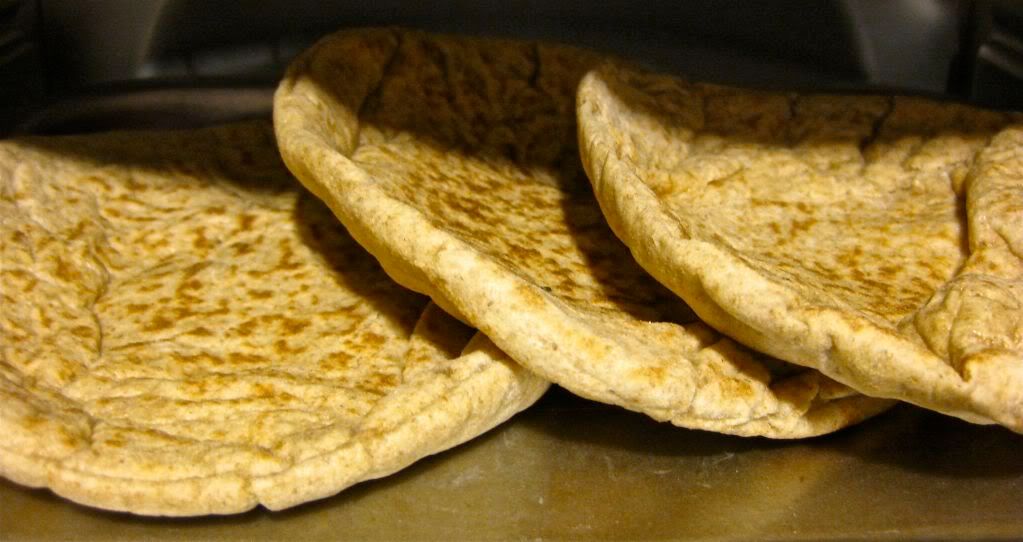 I call these 'fit falafel' because they are baked- not fried.
One of my Mom's favorites it became a staple in our house
when I was old enough to seriously cook. But it wasn't until
I started sneaking garlic and onions into the house that I
realized how fudging amazing real homemade falafel was!
So pass up that premade boxed stuff folks get your butts
in gear!
Ingredients
16 ounces chickpeas
1 small onion, diced
3 cloves garlic, diced
1-2 tbsp flour or potato starch (binding purposes)
1 tsp cumin
1/2 tsp coriander
A squeeze of lemon
and salt and pepper
some wheat germ for rolling
Its so much easier if you actually have a food processor,
but I've always just mashed them by hand. So grab the
nearest fork or machine or potato masher and get to work.
You don't want hummus, so take it easy. Leave some lumpies
in there.
Throw in all your spices and stuff. If it needs some more
liquid to bind, add a little bit of water. Shape into small
patty/balls and roll in some wheat germ. Place on a 'lightly'
grease baking sheet and bake for about 25 minutes at 375F or
until they start to brown.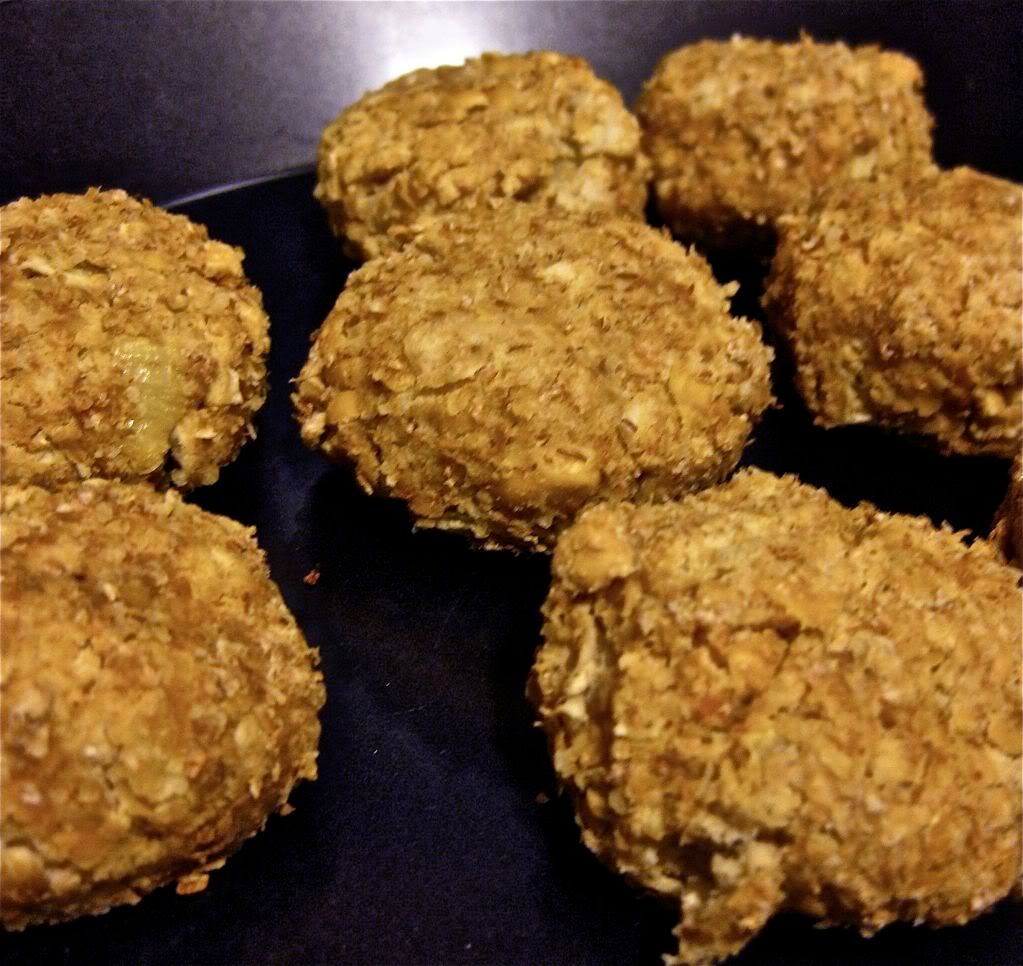 After that- You know what to do. Stuff the buggers and
chow down!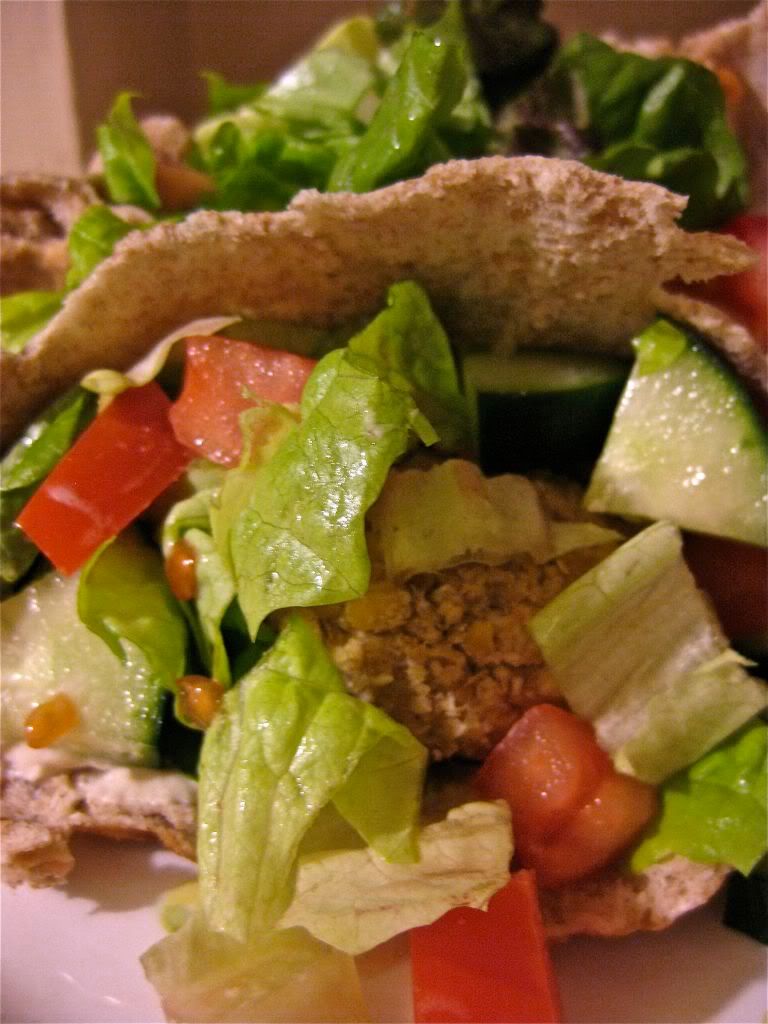 A jaw dropping addition to the fabulous food that is falafel
is cucumber raita. And if you have never had raita before,
you have not lived.
I posted this while ago
.
Make it, eat it, love it. Now.