Last night we hit up one of our last few vegan events before I leave
town for a little while. I'd been looking forward to this event for
a while and it was briefly threatened when it looked like Monkey-man's
car might give out. But all was well and we traversed up to Clearwater
Canyon to the TreePeople amphitheater to watch the screening of
Bold Native.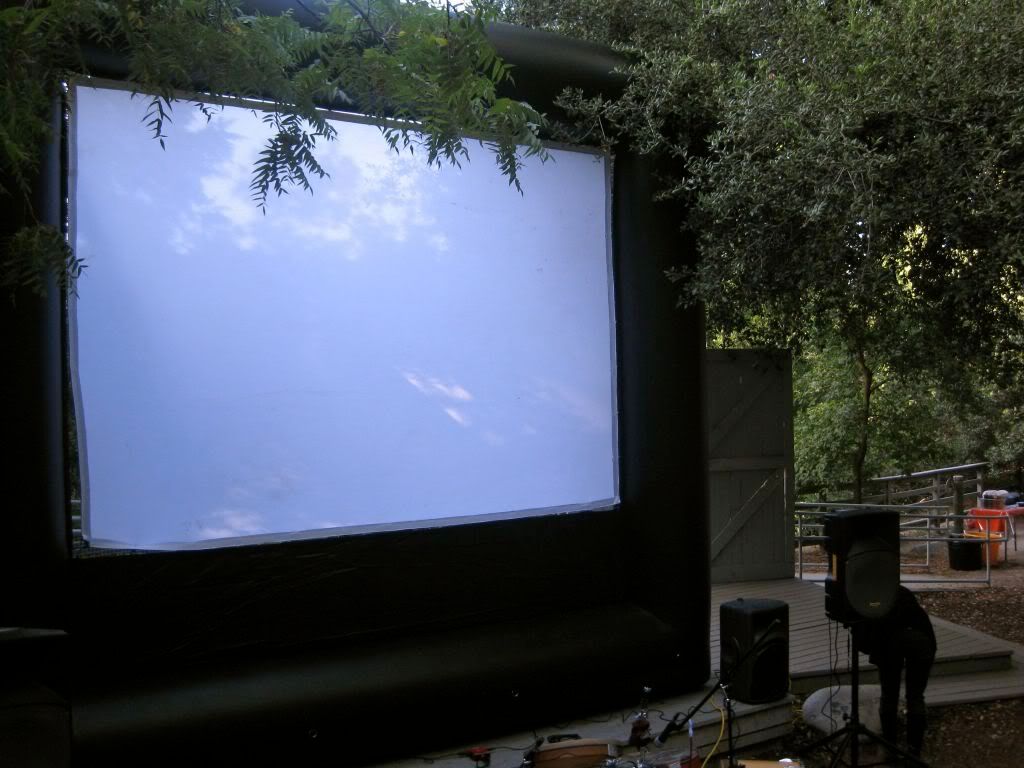 An amazing film, I highly recommend it to anyone that gets a chance to
see it. Check out the website because I know they have screenings
coming up in Portland and Seattle.
It was a beautiful mesh of documentary film bits, drama, humor all
played out on the foundation of a well written story.
The editing style was more of a modern fast cut style, influence by the
fake-reality-tv-like shows (The Office). It was very powerful
and presented many different aspects of the animal rights movement
and the underlying principles, but focused mainly on the Animal
Liberation Front. It was moving, informative, and poignant.
The space was awesome too, even the blow up screen! It was filled
up pretty early. Awesome people, awesome weather, awesome space,
awesome show!
I really want to see if I can pull some strings to get a showing
in Hawaii if I'm there at the end of the year.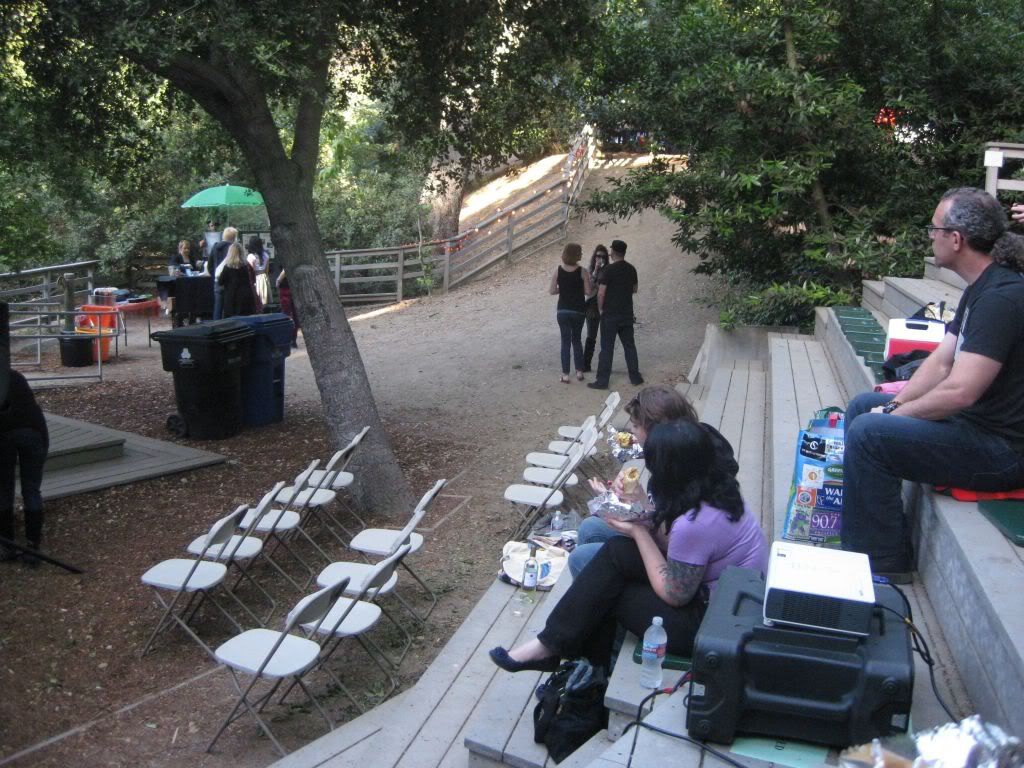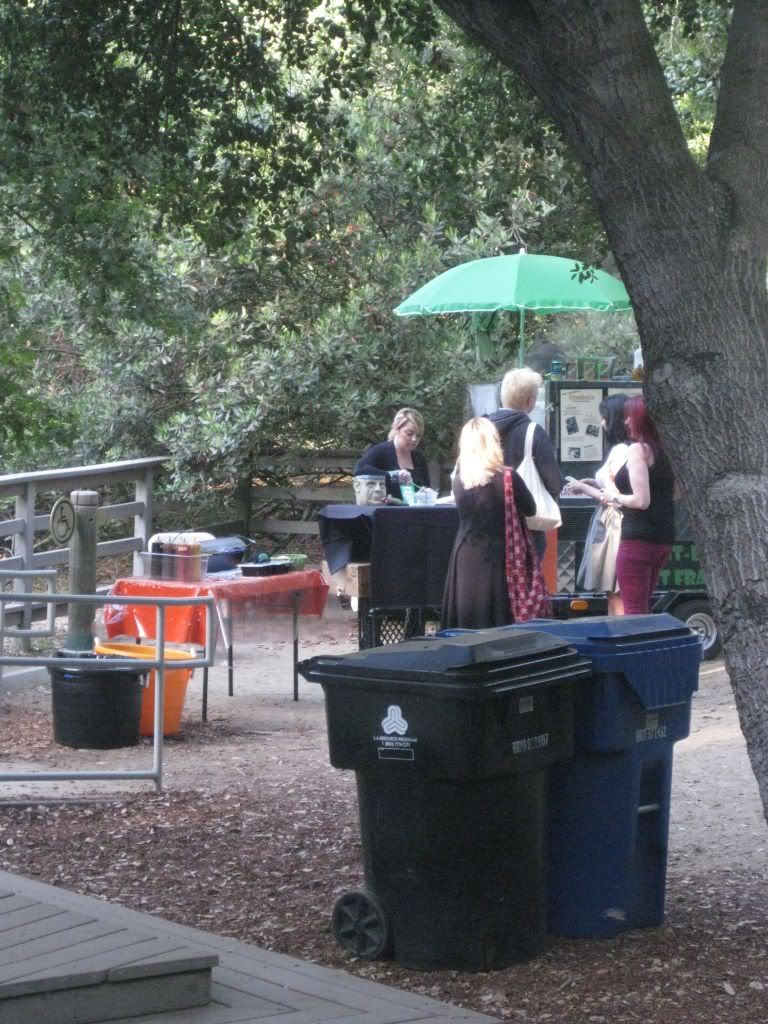 The audience in awe during the film...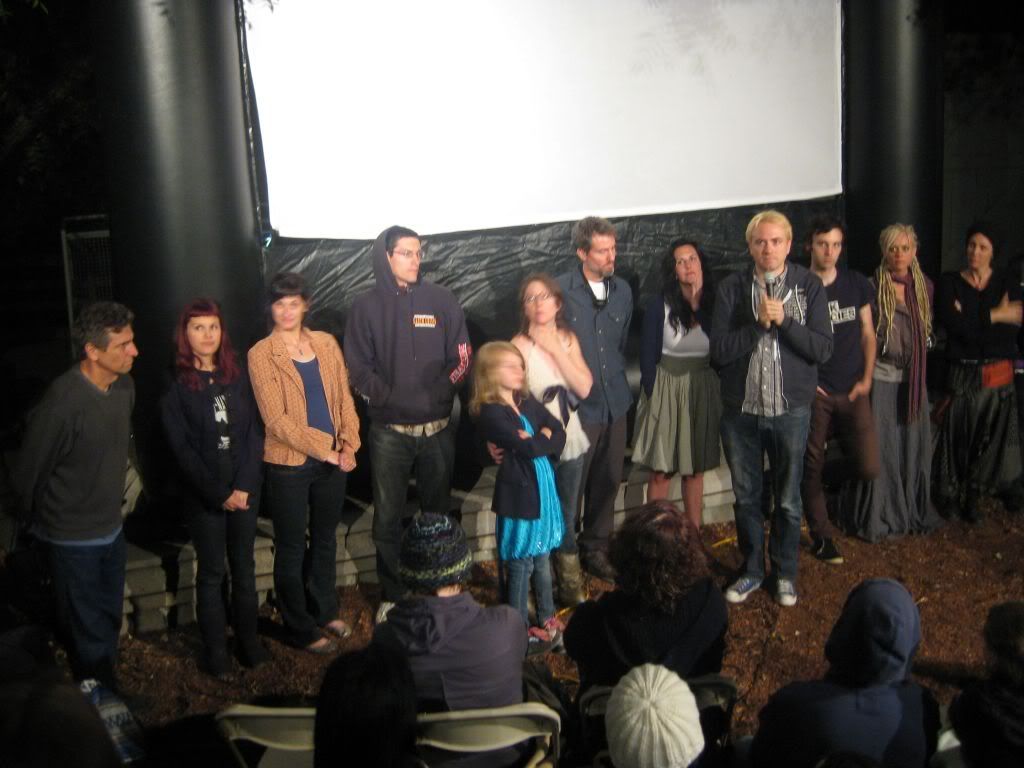 Here is the cast and film makers during the Q&A that followed the film,
headed by director Denis Henry Hennelly.
Just a quick mention too...
The frankenstand was there selling vegan hot dogs and sausages!
It was our first encounter with the vegan hot dog cart (finally!)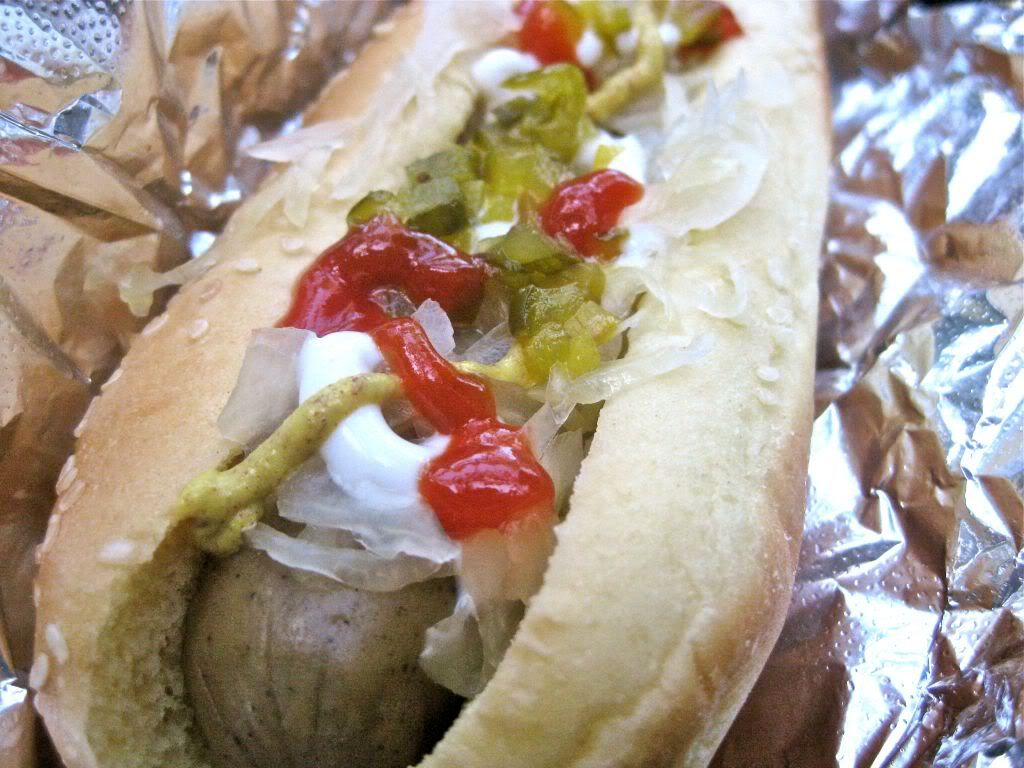 I got the witch, a tofurky beer brat...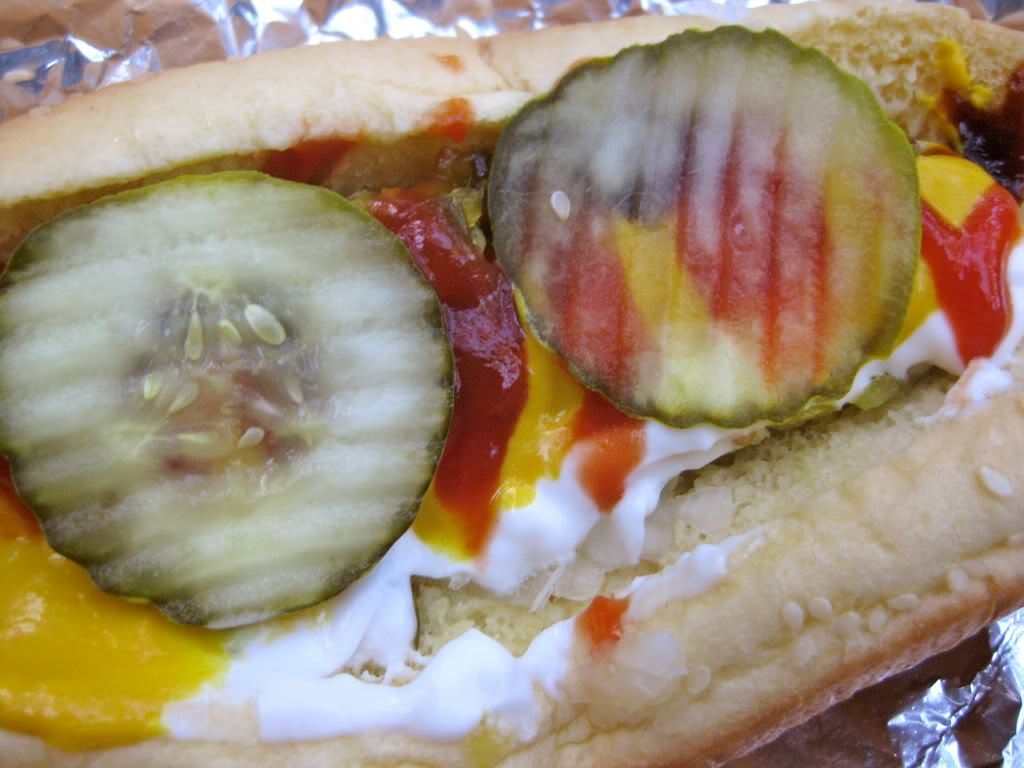 He got the wolf, which was a chipotle dog.
You can't see it though because he smothered it with toppings.
I think it looked like a little face.