Just thought I'd drop a couple pics that I posted to my testers
blog... Give you guys a visual taste of what I'm working on for
my book this summer. Or maybe its to prove that I actually am
doing something!
I'm organizing and categorizing mostly. Planning before I launch
into all out kitchen craziness. Also, picking what stories I want
to relate, what I want to illustrate and so on and so forth.
So here is some food porn for ya'll!
Some of these will be familiar if you are already on the facebook
fan page...
"Usagi no Tsuki" (Bunny's Moon)
Baked mochi topped with a sweet red bean paste, berry-beet sauce and
fresh strawberries.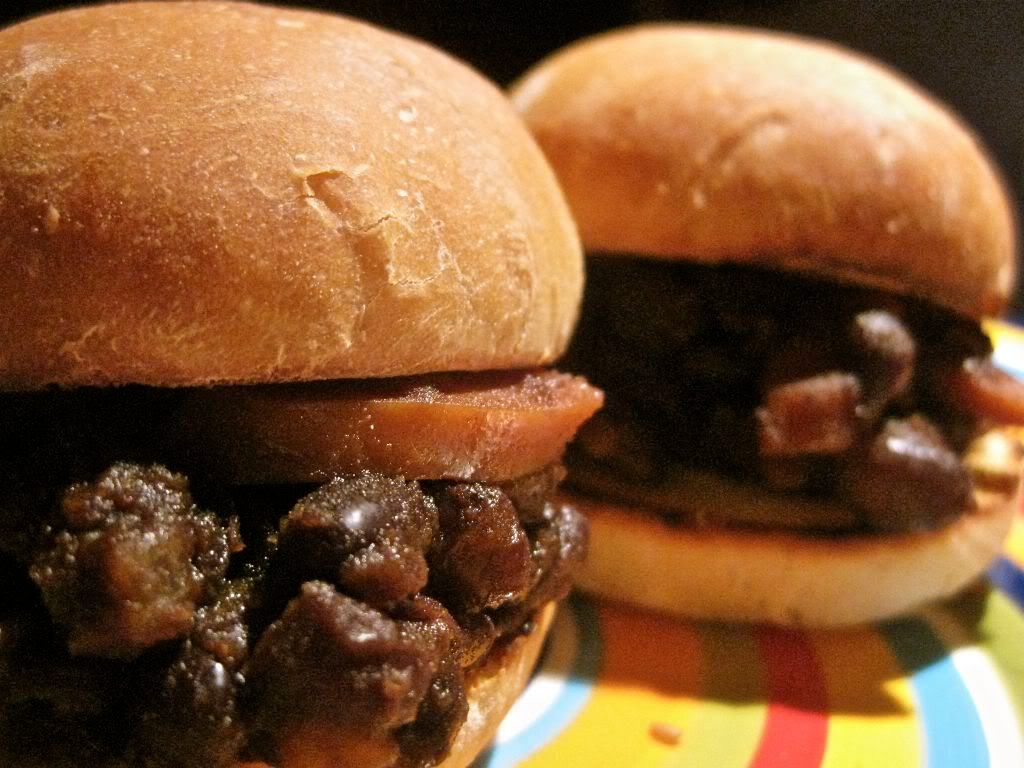 "Chocolate Bean Sliders"
A new take on 'beans on toast' or 'boston-baked beans'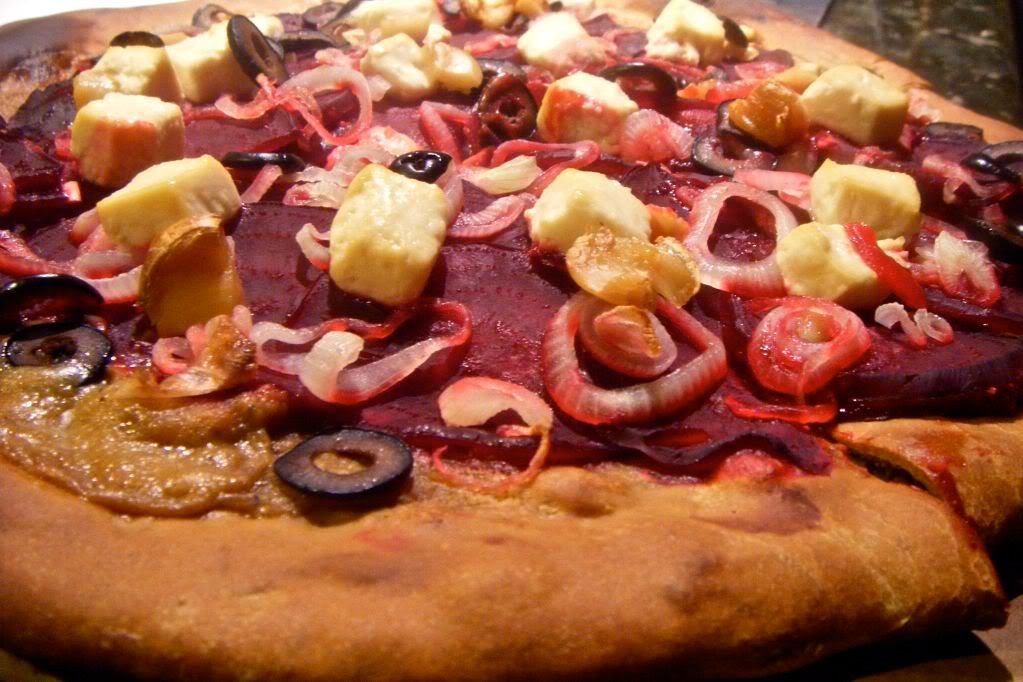 "Zombie Pizza"
A violent mixture of sweet, savory, and salty for the best pizza you'll
ever taste.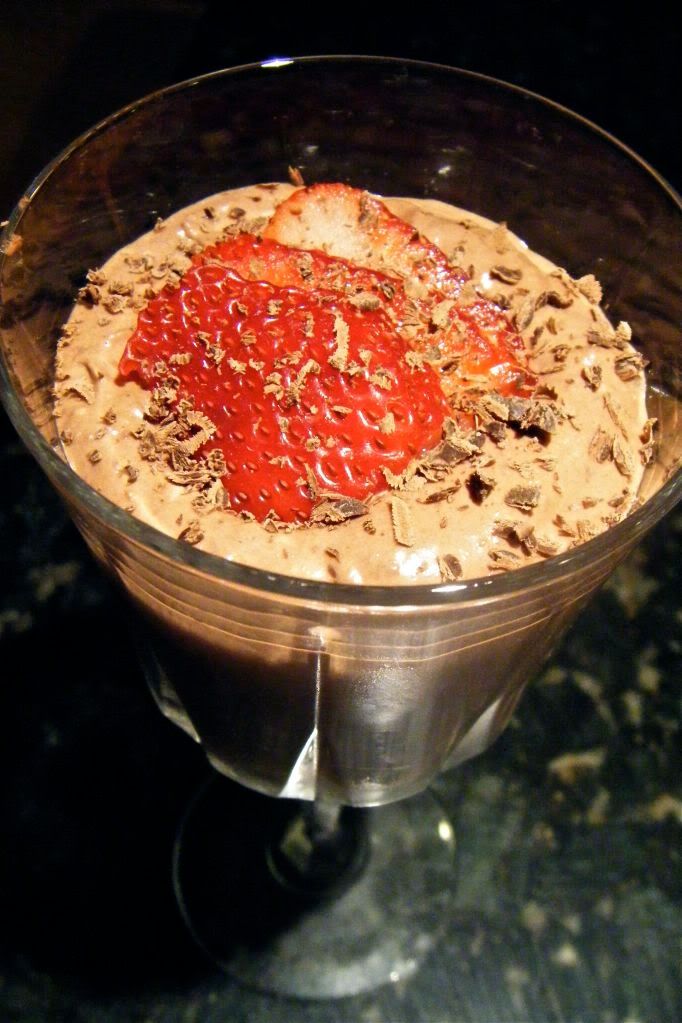 "Teddy Beary Choco Mousse"
A fluffy, rich, berry mousse that will leave your non-vegan friends
weeping for more.
So... two plugs here! First, obviously if you are interested in
becoming a tester or know someone who is... please let me know and
I will be opening the tester blog soon with invitations!
Secondly, if you haven't found me on facebook yet... be sure to
become a
fan of the page
!
There are a lot more pictures on the fan page, as well as sneak peeks
of posts to come.