Getting back on track here... Heading into finals week for my
first completed year of grad school, go me! Half way done with
my masters... or there abouts!
Plus these
kittens
have been a real time vacuum of cuteness.
I have had some posts to share with you, but on top of everything
our internet/phone was out for over a week. In fact they had to
come and entirely replace the telephone pole in front of our
house to get things back online!
But here is one that I've been really wanting to share with you.
The general idea was Monkey-man's, but I whipped it up and
it really surprised us. I don't think I've ever made a pizza
that tasted so much like a digiorno. Now, I don't know if you've
ever had one of these frozen pizzas or if you hate them...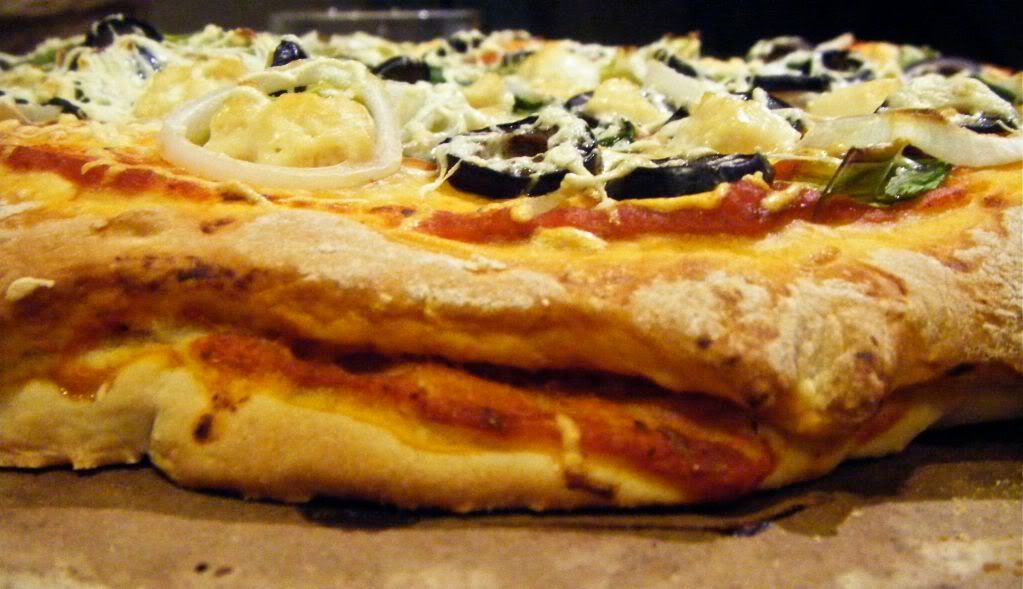 But I want to pin it on the strange anomaly of their crust or
really the crust of any mainstream frozen pizza. The recipe itself
is nothing special, just my go to foundation ratio for pizza
crust. It usually makes two crusts that fit on our stone, but this
time I stacked them on top of each other.
This caused the crusts to be much softer and just short of doughy.
In a really good way!
For future reference my pizza dough consists of ....
1 tsp yeast
1 tbsp raw sugar
1 tsp sea salt
1 tbsp oil
1 cup warm water
2 1/2- 3 cups flour
I like to switch it up with different flours, sweeteners and oils
or adding things like olives, rosemary, garlic, or a little more
sweetener for a dessert pizza.
Pizza is so easy and quick if you have the crust made ahead of time.
It is insane that more people don't eat it homemade. I cannot
understand those who will spend $20+ on a generic pizza when they
actually cost a fraction of that at home. If you have the dough
ready, you can have your dinner ready in the time it takes to
preheat your oven and out 10 minutes later.
Double Decker Pizza
Start out with your preheated stone or baking sheet.
Lay down the first layer of crust and spread on the tomato sauce and
nutritional yeast.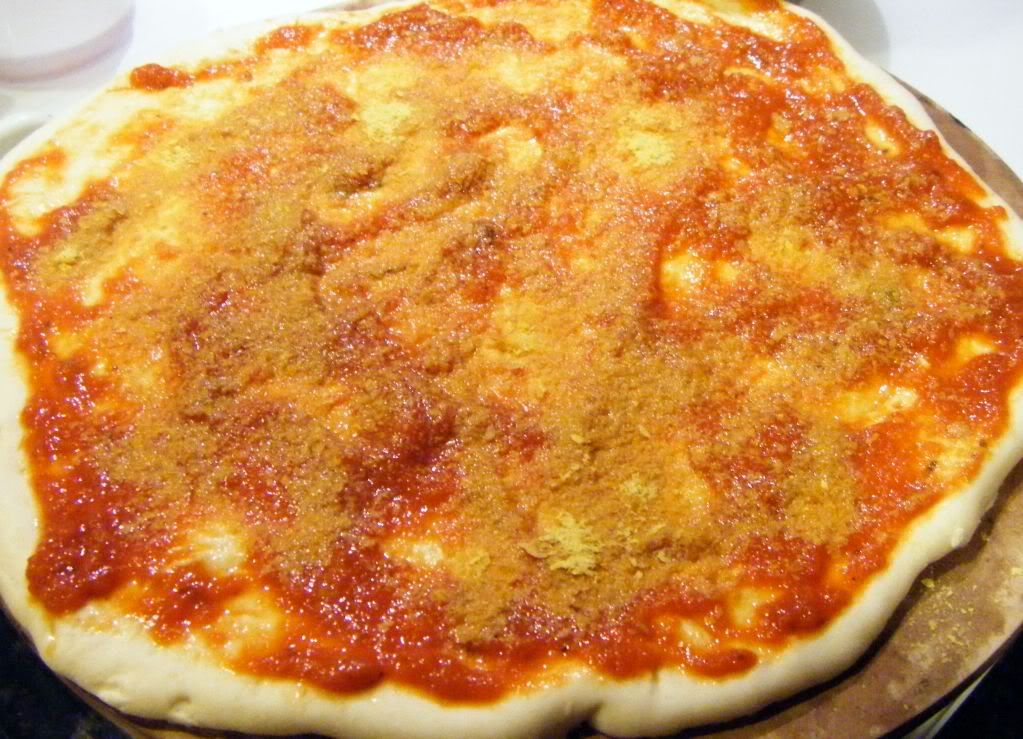 Then your next layer and toppings... Yes it's that simple.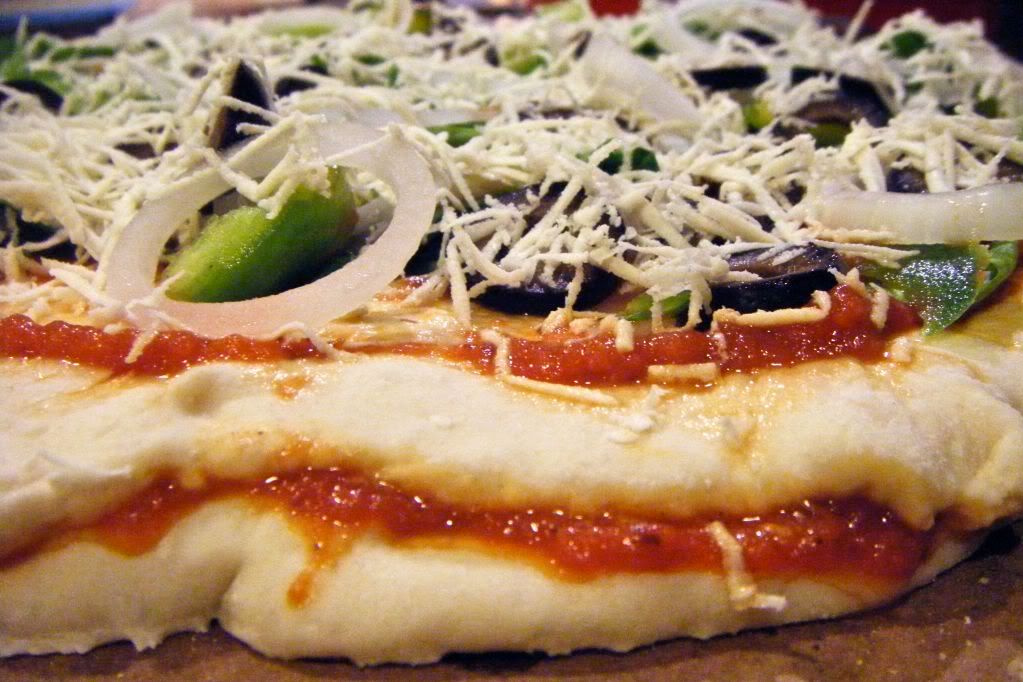 Unbaked and baked overview... Yes my crusts are wonky shaped.
And my slice! Nom Nom Nom.
It seems like a normal sized pizza, but it goes twice as far,
so we had to seriously watch how much we were eating!