The apricot tree in my backyard has gone crazy! Last fall it was
majorly trimmed back, leaving only the larger of the main branches.
I always worry when they cut the trees that short and amazed when
they spring back into full bloom again. And full bloom is right.
This smaller tree of ours is covered in apricots. Thankfully they
are ripening in waves, so I can use them in a variety of ways.
I froze a whole pack last night, plan to make jelly today, and eat
them at almost every meal and snack. I really wish I had a dehydrator
so I could dry a bunch... I've been wanting to build a solar
dehydrator for a while, I think it may be time to get on that before
all the apricots disappear.
I love apricots, more than peaches or nectarines. They are so little and
cute! And super tasty if you get them from the farmers market. I
wouldn't trust super market apricots for a second. I've had too many
mealy, dry, tasteless apricots from super markets. Plus they are so
much more delicate than peaches and nectarines, they need extra care
to harvest.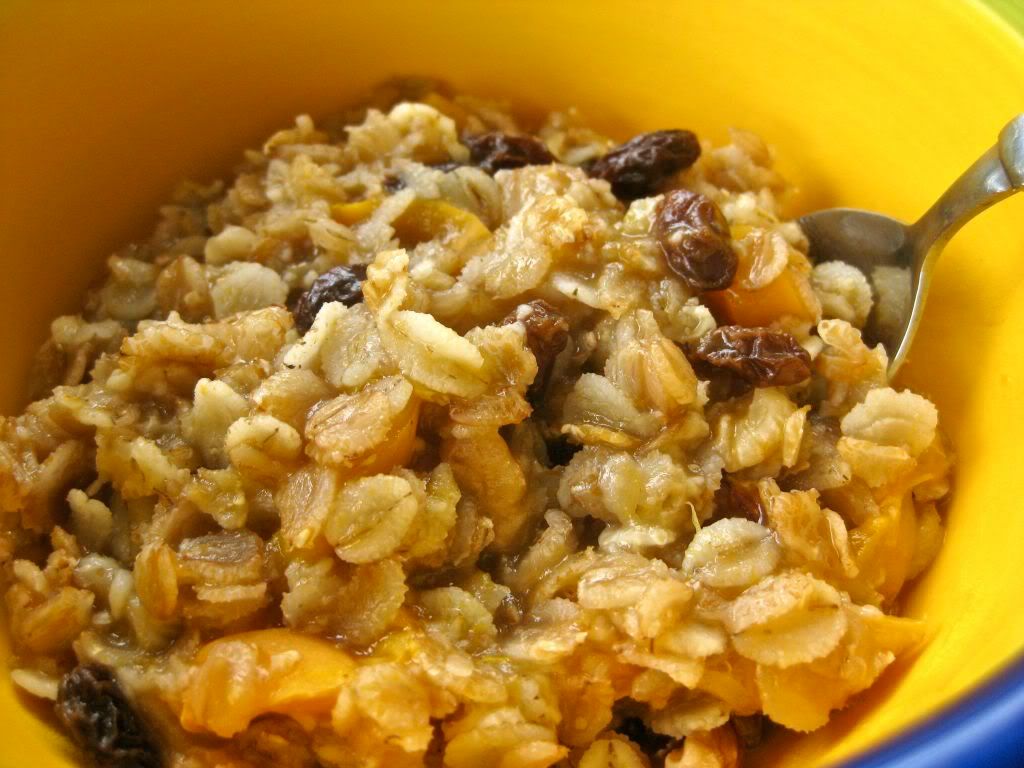 Here is my apricot oatmeal... mixed in are some raisins, walnuts,
flax and a tad of brown sugar.
And our thin, rustic styled apricot pizza. It sports onions, garlic,
peppers, and apricots (obviously) all topped with some mixed daiya.
I was thinking of making apricot bread again or even apricot liqueur,
but I figured those are best for using dried apricots.
How do you best like apricots?