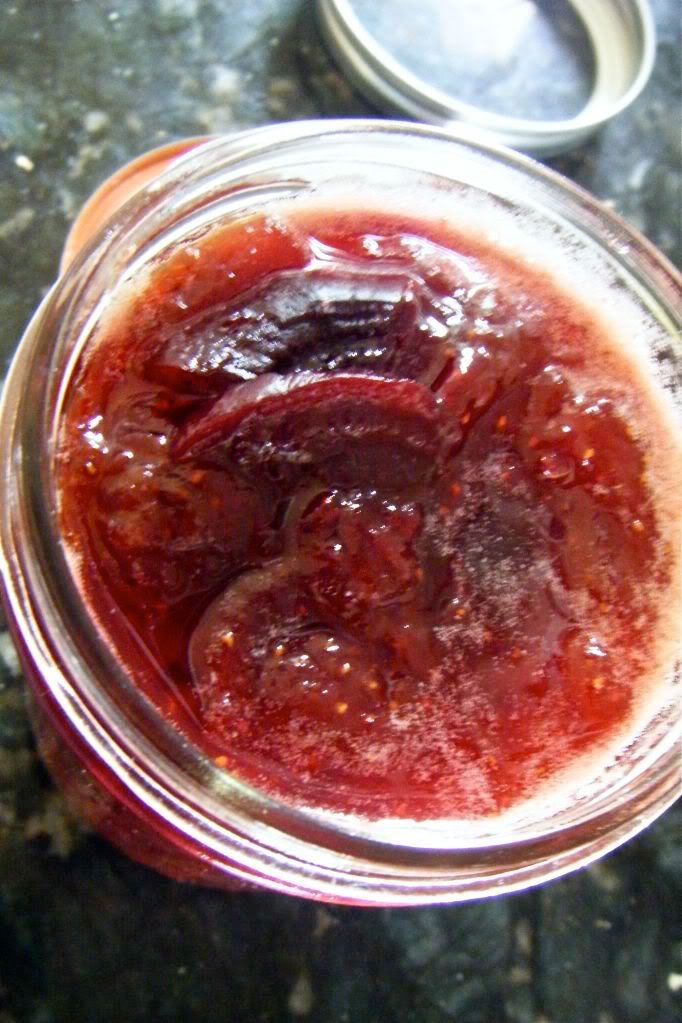 I love experimenting with jellies and jams. Especially because it lets me
pack away a little bit of every season for the rest of the year.
I always make this crazy good pumpkin butter around thanksgiving and
a ginger jelly in the summer to have all year round.
Since I've been getting such great strawberries from a local vendor at
my farmers market I wanted to test out a jelly and if it came out well
I'd get a whole flat and do a big batch.
This is a simple recipe without pectin. I need to go and pick up some
more pectin because I don't like my jellies so sweet. This was pretty
darn good though. I've been spreading it on my toast, puttin' it on
my pancakes, even adding a spoon of the syrup to my cocktails...
Strawberry-Beet Jelly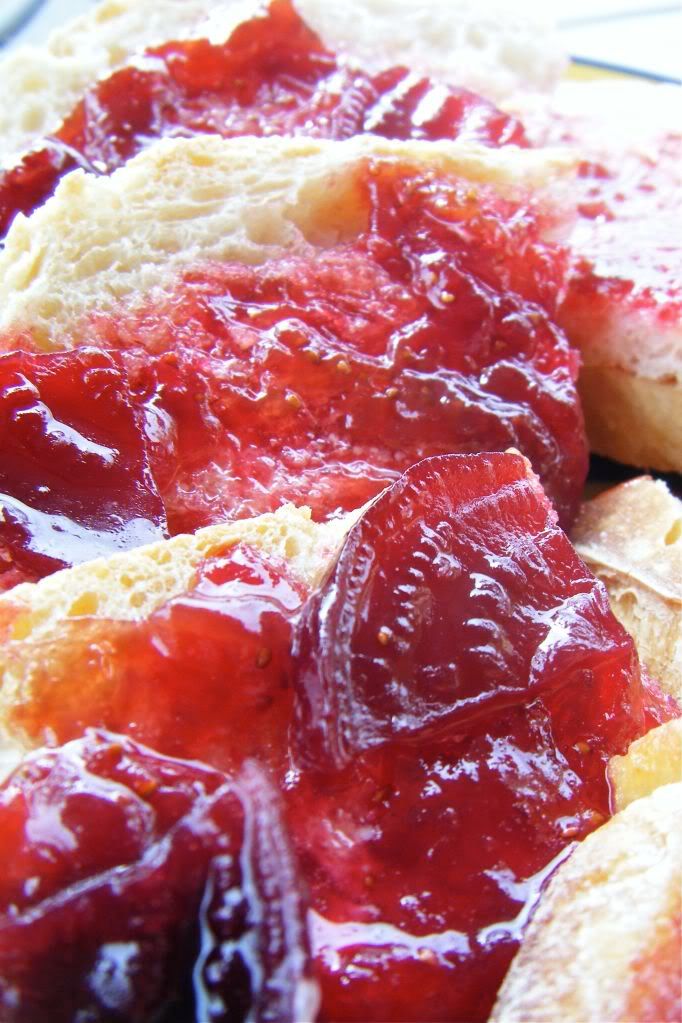 3 cups strawberries, rinsed-hulled-halved
1 steamed beet, peel and sliced into super thin pieces
1 1/2 cup raw sugar
1/4 cup lemon juice
1 inch chunk of raw ginger, grated
Combine all the ingredients in to a heavy saucepan over low heat.
After the sugar is dissolved and starts to cook, add your strawberries.
Turn up the heat and bring to a boil. Cook for about 10 minutes. It
will show signs of thickening. You can drop into a small dish of ice
water and see if it gels or use a candy thermometer (220F).
Transfer to sterile jars, allowing for some headspace. Process if it
is to be shelved or cool and refrigerate if it is to be eaten soon!