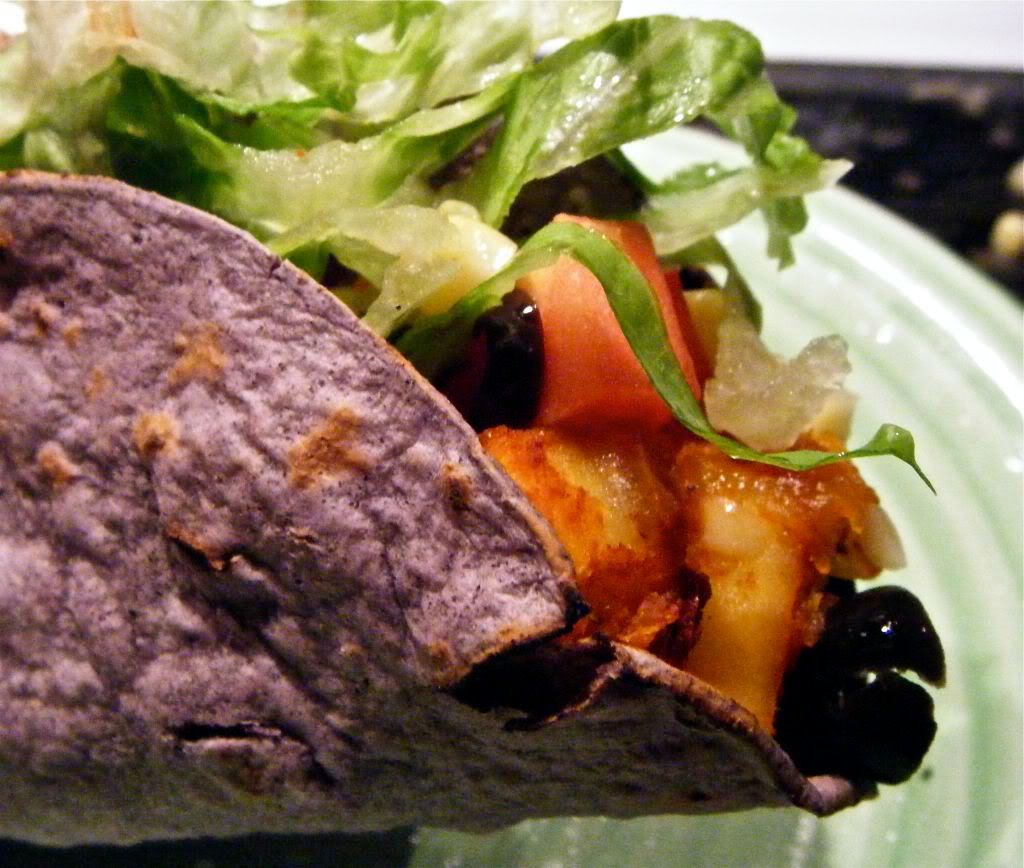 At the same time that we're trying pop pumpkin into meals you
wouldn't normally find it, we are also trying to cut back on how
much bread we're scarfing. Well, at least I am, I can't speak for
Monkey-man.
Just to mix it up a little I picked up some of the blue-corn
tortillas from TJ's. Plus, I thought they'd look striking against
some nice orange pumpkin. And oh my gosh were these ever delish!
And Oh so simple!
Pumpkin Taco Filling
2-2 1/2 cups chopped pumpkin
2 cloves garlic, minced
1/2 onion, chopped
1 tbsp chili powder (mild)
1/2 tsp cumin
1/2 tsp garlic powder
salt and pepper to taste
Hot chili powder to taste
dash of cinnamon
saute the onion and garlic in a little bit of water or a tablespoon
of oil until a little tender and fragrant.
Add the pumpkin and seasonings and cover. Continue to cook for about
10 minutes over medium heat, stirring occasionally until soft, but still
firm and held together. Overcooking the pumpkin will turn it to mush.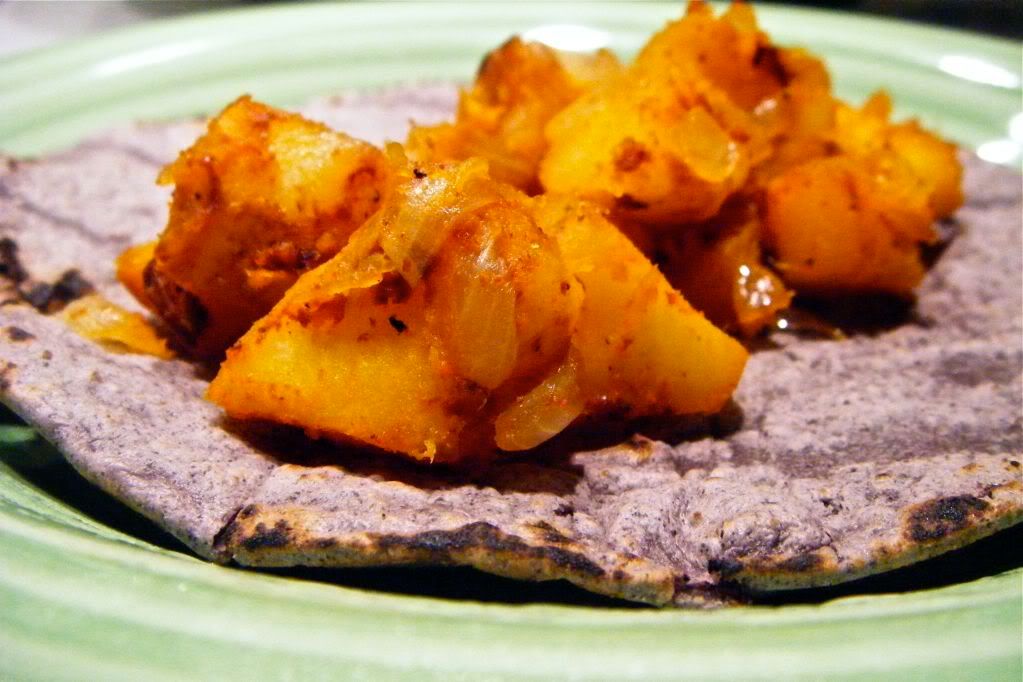 We topped them with fresh lettuce, tomato, raw sweet corn, sliced
black olives, and some cheddar daiya. I also like using soygurt
instead of sour cream, but they were wonderful without. Or can even
add a little bit of cilantro on top for an extra bite!