For all you that live in LA or will be here this Saturday (the 4th)
I will be doing a Holiday Feast Cooking Demonstration for
Compassion Over Killing.
This demo will help those who are already great vegan cooks,
beginners or those who are interested in veganism or just a healthy
holiday. I will show you how to make two appetizers, two side dishes,
one main dish and one dessert including a Pumpkin Risotto with
Seitan and Wintry Chocolate Truffles!
This demo is really affordable compared to others out in this area--
The $20 admission fee includes the cooking demo, food samples,
and a goody bag containing recipes, COK note cards, coupons, and
product samples. Plus, all the proceeds benefit COK!
Buy your tickets today!
The demo goes from 12-2 and you will have a chance to mingle,
throw some questions at me, and enjoy the wonderful spread you
see made.
It is located at Arjay Plaza 23211 Hawthorne Blvd., 3rd Floor Ste 200
in Torrance on the corner of Hawthorne and Lomita.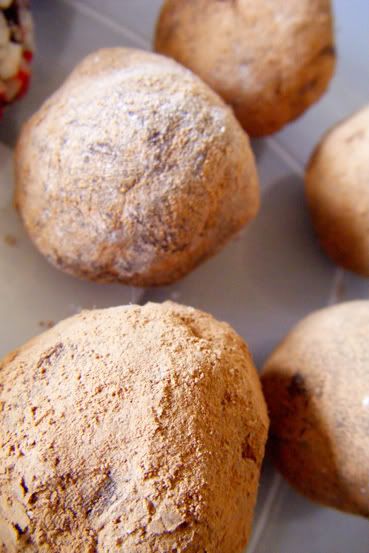 ***
Compassion Over Killing is a nonprofit animal protection organization
based in Washington, D.C. Since 1995, COK has worked to end the
abuse of animals in agriculture and encourage vegetarian eating
as a way to build a kinder world for all of us, both human and nonhuman.
***