You don't need dreadlocks or any smoke around da house to enjoy
something rasta, you need to just be jammin this pizza!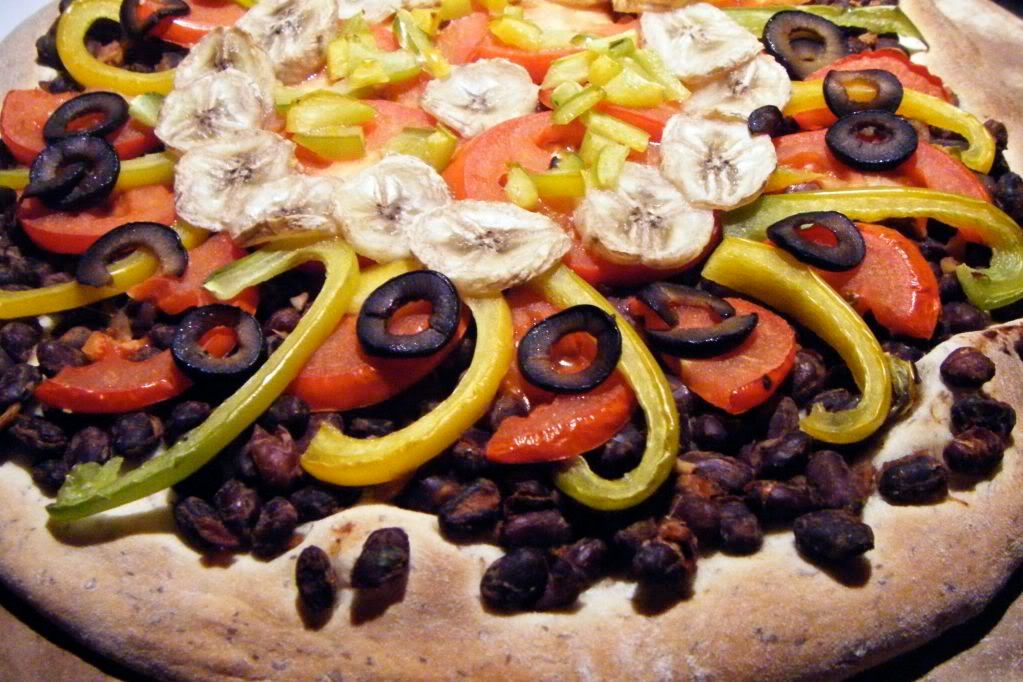 I wanted to mix it way up. This is an amazing dish to contrast a deep
natural sweetness with a light brush of spice. Yeah, I know I've already
used beans on another pizza in this series, but I had to go back for
one more version.
This time I used a black bean mix instead of the pintos. And here is
the break down of some basic Jamaican Black Beans...
3 cloves garlic
1/2 onion, minced
1/4 cup Orange Juice
1 can black beans
1 tsp allspice
1/2 tsp thyme
1/2 tsp parsley
1 tsp red chili flakes
salt and pepper
First cook the onions and garlic over medium heat with a few
tablespoons of water until they appear slightly translucent.
Add the black beans and seasonings and continue to cook for
about 10 minutes, but be sure to keep adding water or more
orange juice if it appears that the beans are drying out.
Preheat the oven at 450F and roll out your prepared crust.
On the crust, spread out the black beans evenly. It is important
to make sure they pretty moist because they will lose a lot of
that moisture during the bake in the oven.
I topped with fresh sliced tomatoes, sliced green and yellow
bell peppers, black olives, and bananas. I originally though pineapple
because I wanted to add something sweet. But pineapple is tricky on
pizzas and can be very over powering. So bananas it was. They were
perfect. Soft, sweet, and yellow! Perfect for my colour scheme!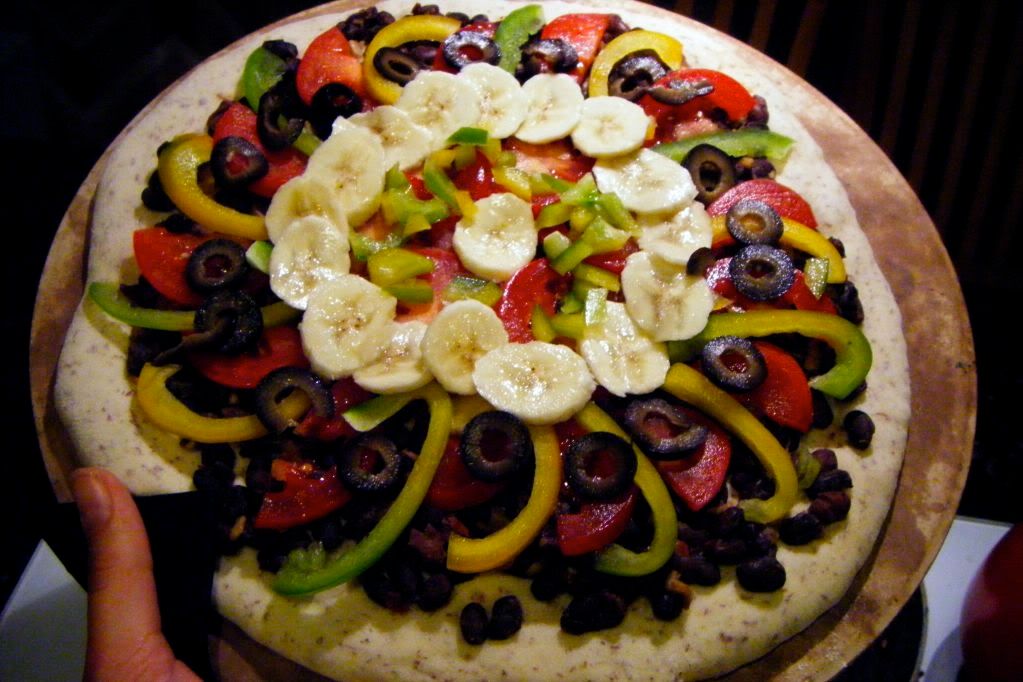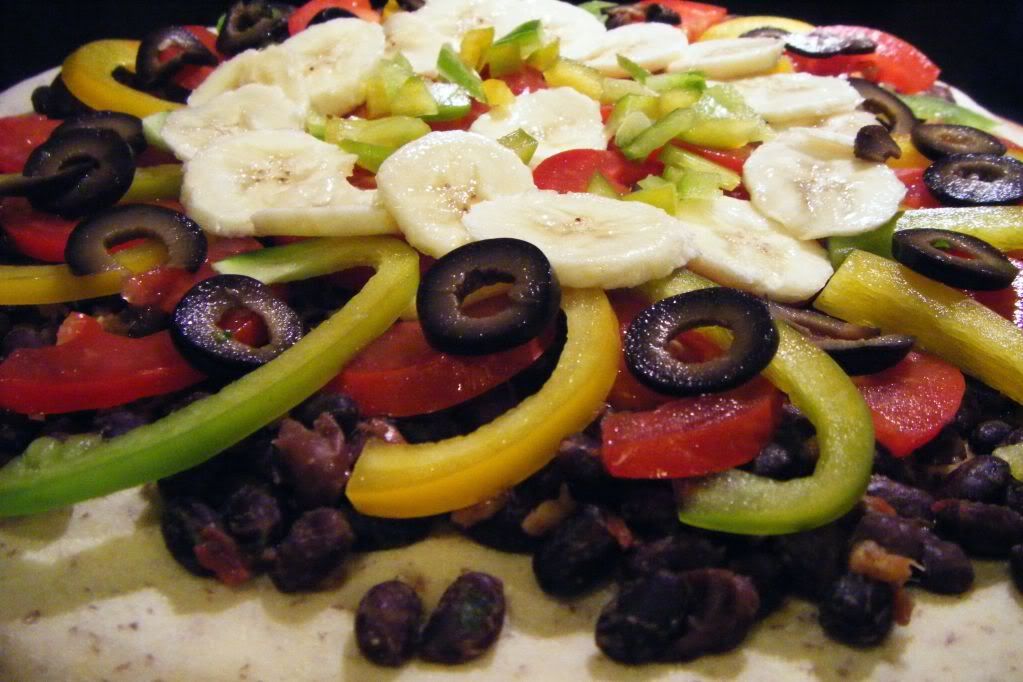 Bake for about 10-15 minutes, or until the crust starts to turn
gold. I loved assembling it because it looks like a mandala!
Enjoy with some Marley, or be super naughty and pair it
up with some Sublime...