Cooking is easy with minds closed, boring foods are all you see.
It's getting hard to be different, but it all works out.
It really matters much to me...

Let me take you down cuz we're going to Strawberry Fields.
I promise it's real. Not thing to get weird about.
Strawberry Fields Forever.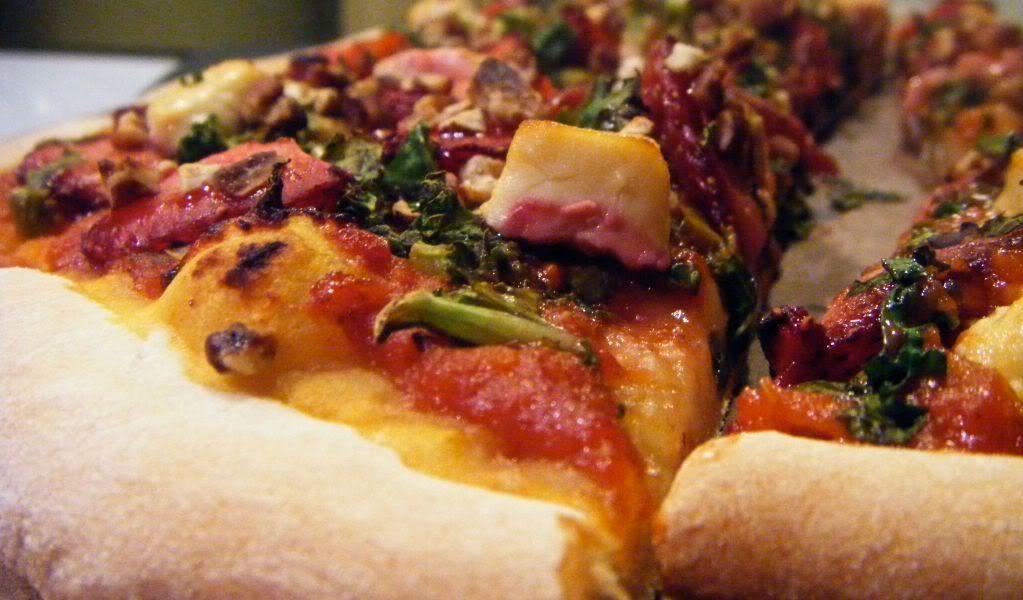 It still strawberry season here in California and I've been
hitting up the local vendors every week now. We've been having a
lot of strawberry smoothies and I've been adding them to my
cereal for weeks now. I plan to make some preserves too, but need
to find all my jars. But somewhere along the way I figured, why
not pizza?
Why not indeed. We put all sorts of sweet stuff on our pizzas right?
Well, some of us do. Pears, pineapple... ok thats all that really
comes to mind right now, but we need to try more sweet stuff. I'm
not saying throw gummi bears on your pizza, but more naturally
sweet stuff.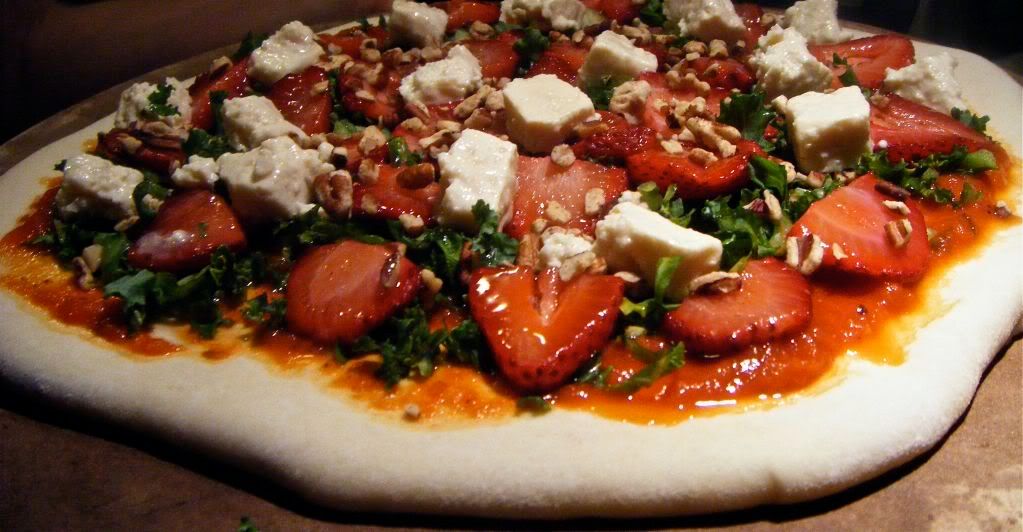 That's where this pizza comes in.
Its topped with a delicious red sauce, kale (although, I'd sub out
chard instead), grilled strawberries, pecans, and tofu feta.
Seriously, that is it.
We used the Tofu Feta from Jo Stepaniak's
The Ultimate Uncheese Cookbook.
It was good. Better baked than raw, but tasted a little too much of
miso when you think about it. I'll try the recipe again without so
much miso, while looking around for better recipes that I can incorporate.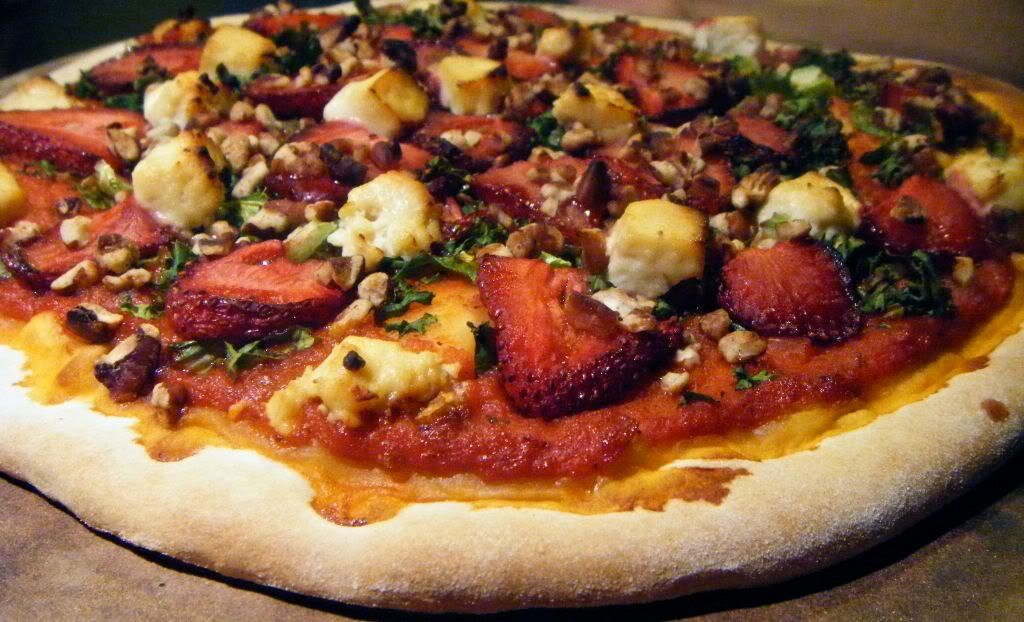 Baked at 450F for about 10-15 minutes we served it topped with
balsamic vinegar-- very important! Come on! Get out there and try
something new for god's sake!