I Completely admit that I probably went way overboard
with
the truffles
. I made a lot. Then with all the
sugar plums? Lets just say we have enough Christmas treats
to go around. I showed you guys the
peppermint truffles.
I did a few other version that I thought you may enjoy!
Although there is seriously no way you could not enjoy these
unless of course you are allergic to chocolate and then I
am very very sorry for you. These vegan truffles are smooth,
soft and melt perfectly in your mouth (and probably anywhere
else warm you leave them for long).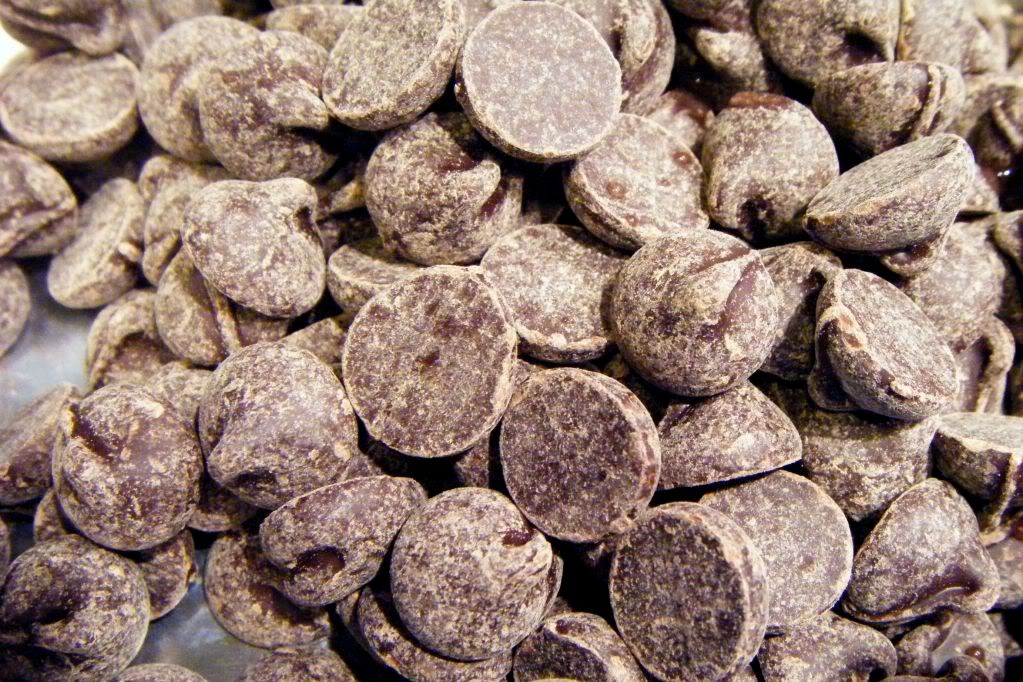 I talked about starting from chocolate chips...
And the soymilk
The Ganache which is just chocolate and 'cream', whipped.
Now, before I added finely chopped dried cranberries,
but this time I also added one orange's worth the zest
and 1 tsp of vanilla extract.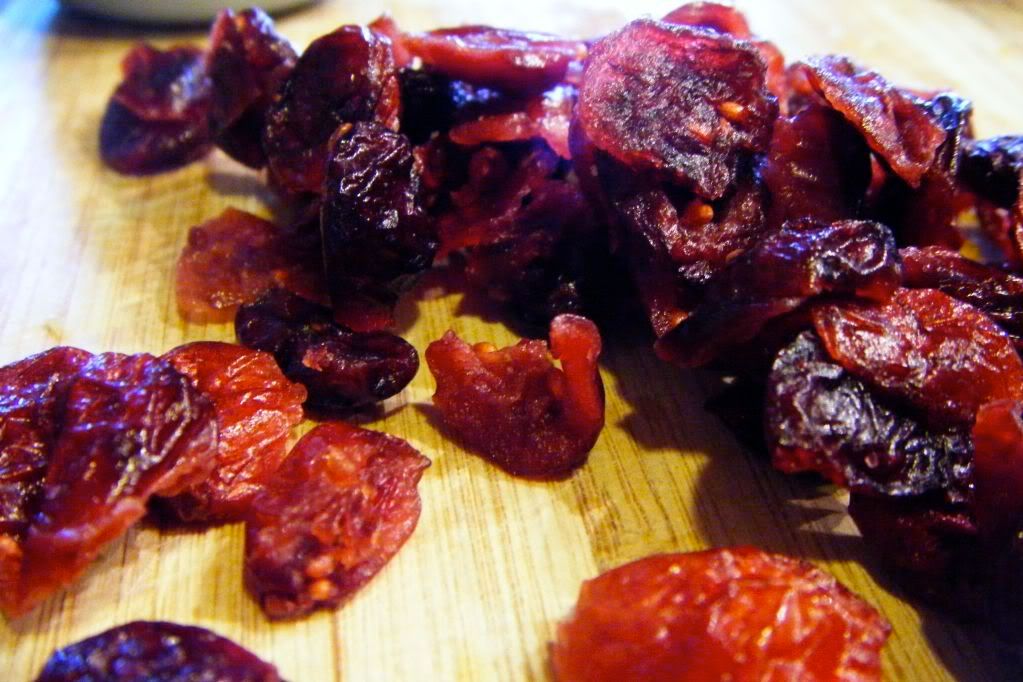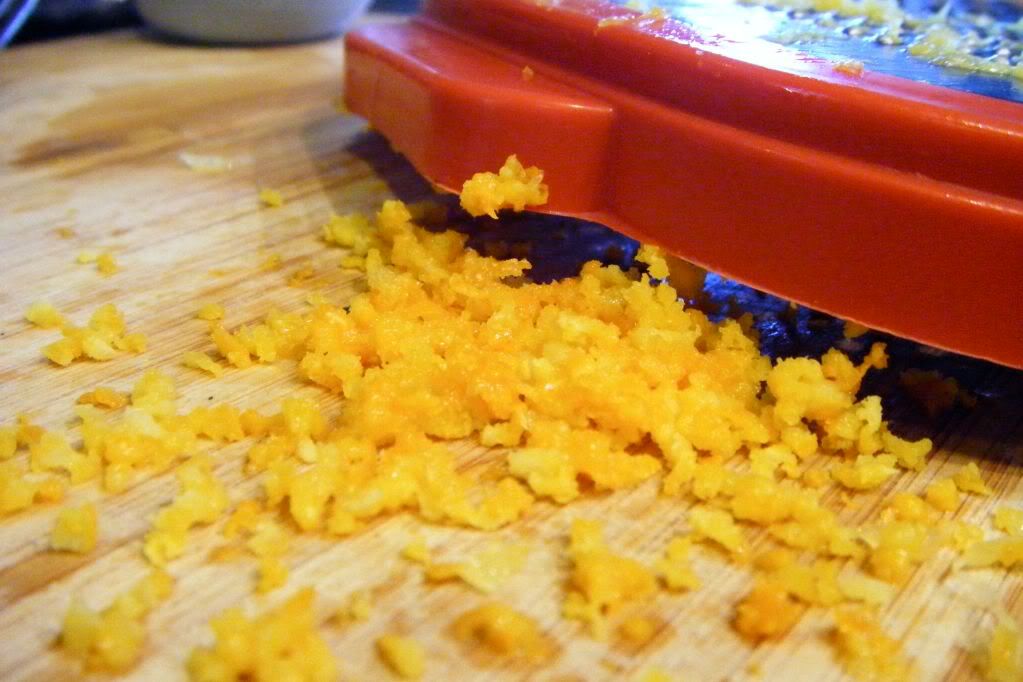 If you have a hankering for one of those chocolate
oranges that you smack on the table to open, this is your
cure. But I'm not too sure about how hard you wanna smack
these truffles on the table.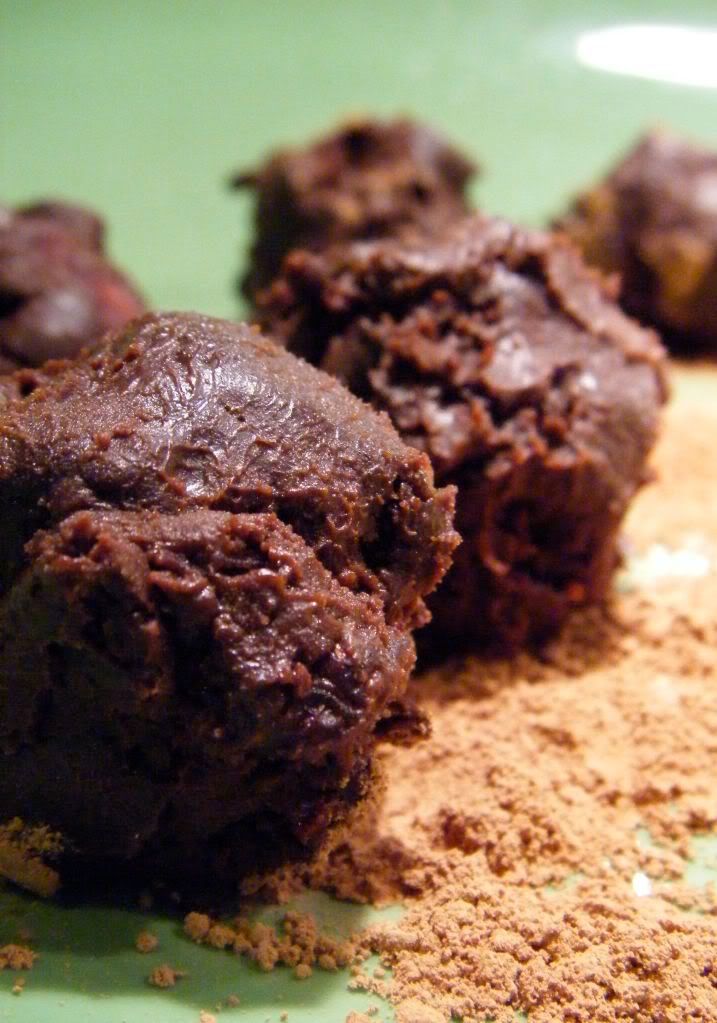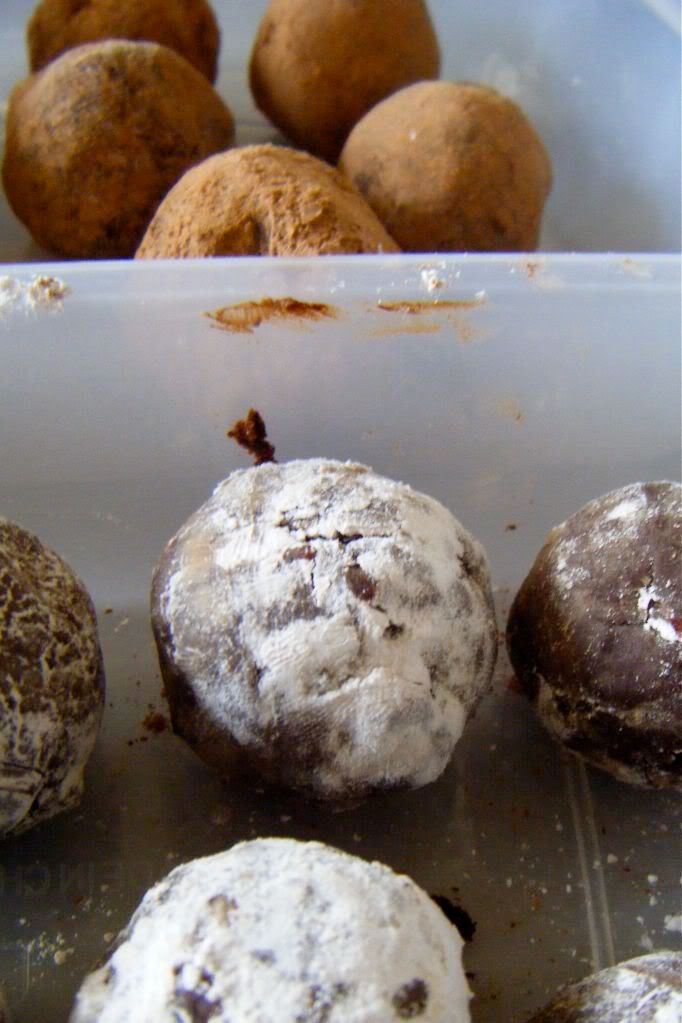 The other variations I made had about 1/2 cup of finely
chopped walnuts and
gingerbread filled
.
The gingerbread ones are probably the best
because the
gingerbread is so soft and hold the overwhelming richness
of the chocolate back just enough. I dusted them in dutch
cocoa powder or plain vegan powdered sugar.
So altogether I made about 6 batches of truffles, the peppermint,
the cranberry-orange truffles, the gingerbread filled truffles, the
walnut truffles and variations of all those in between!