Our Christmas, I'm actually glad to say, was very quiet.
Usually I spend the Christmas eve and the later part of
Christmas Day running around and trying to visit with as
many people possible. But this year I got to have a very
peaceful day with my Boyfriend.
We spent our time dozing, eating Christmas goodies,
cooking, and opening presents. All of my favorite things.
This is our wee little Christmas Tree.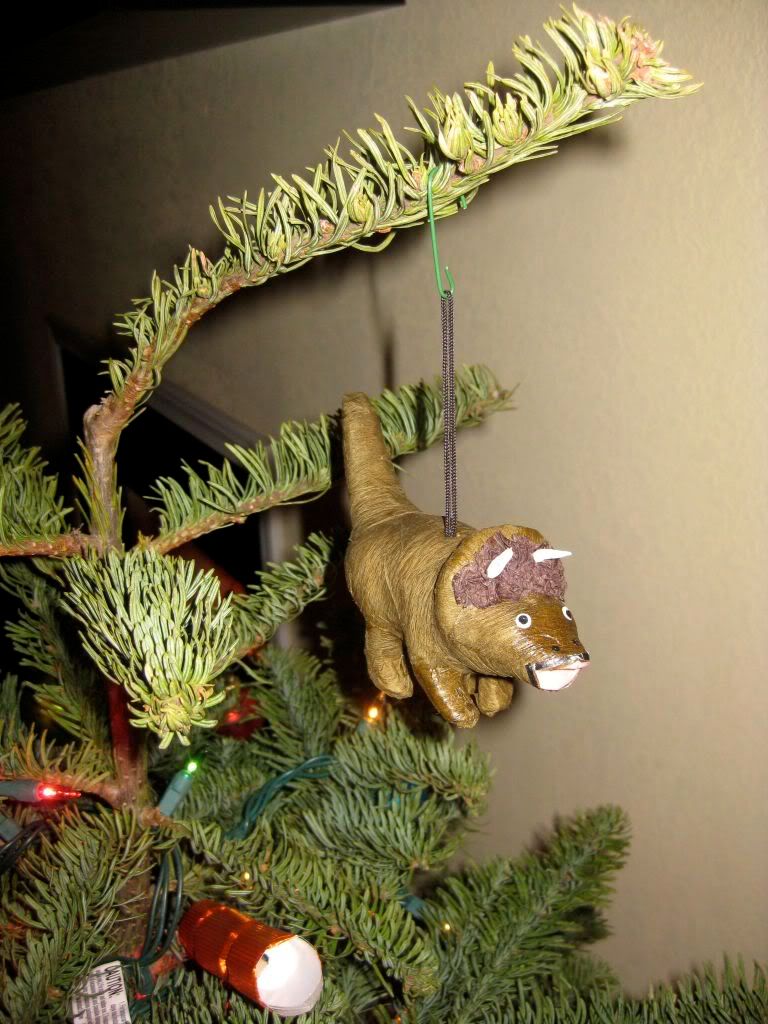 I love our funny little tree topper. Neither of us are in
to angels or stars, so we improvised a little.
We're both just starting out pretty much in LA again,
so neither of us have much stuff built up.
(except for all the random things my aunt and grandma keep
sending me, but that's for a whole other story)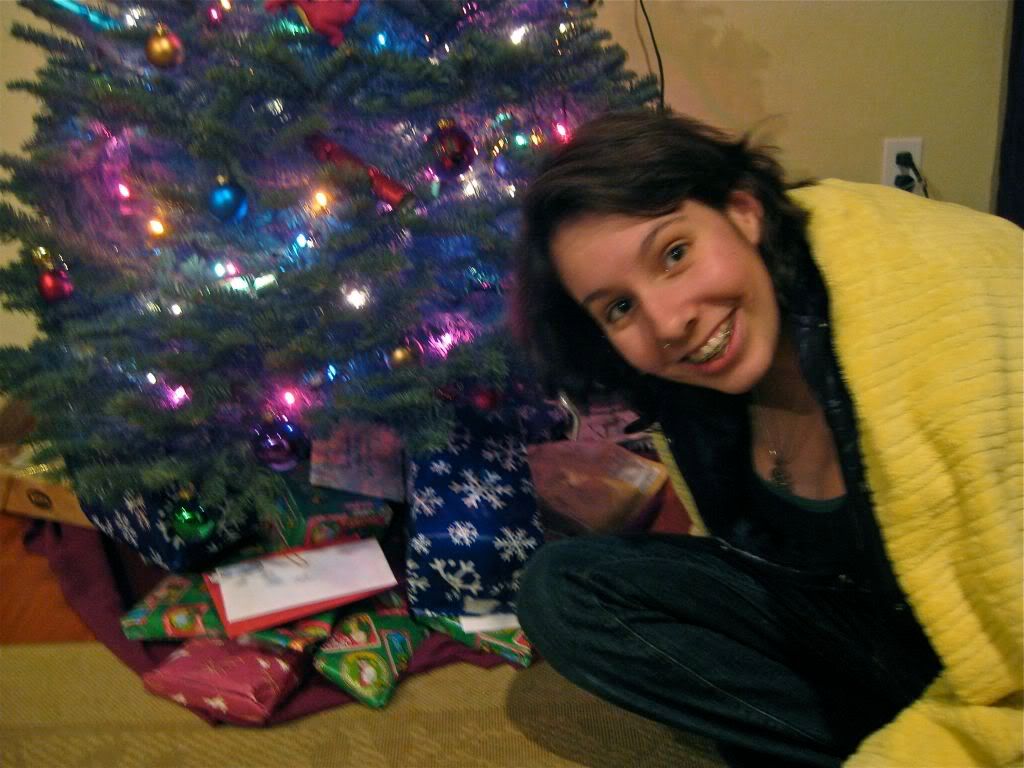 Me in front of our wee tree.
I made breakfast before we opened presents.
Or started it rather. We opened while it baked.
I made my traditional Christmas dish, Cranberry-Orange Sweet Buns!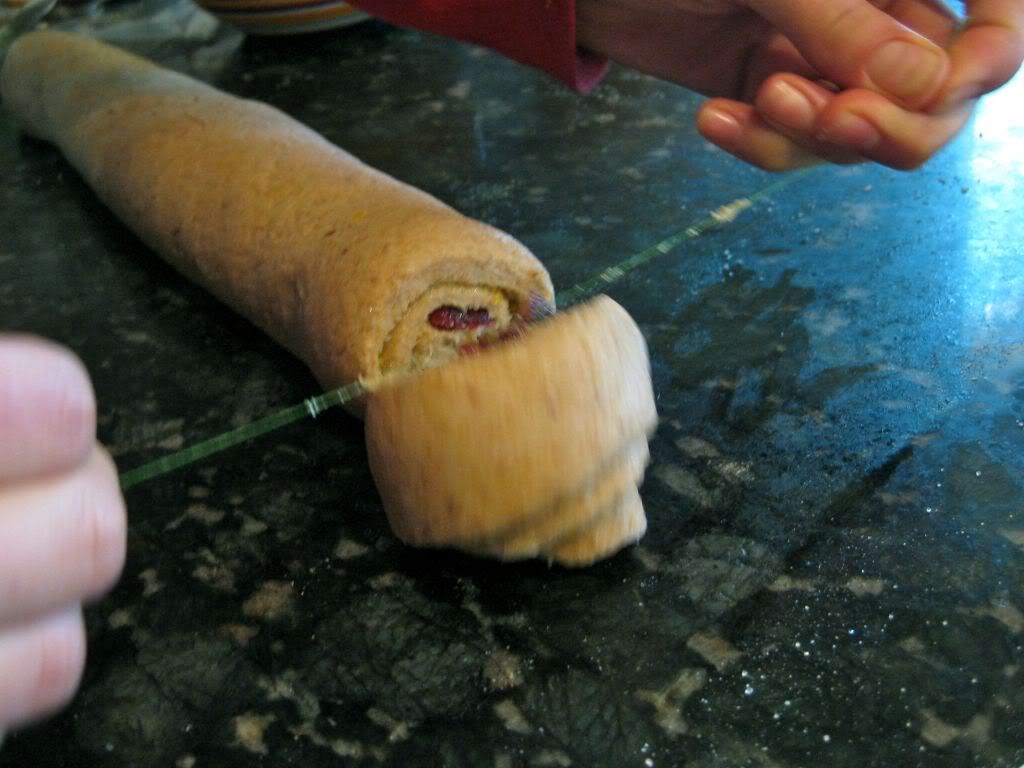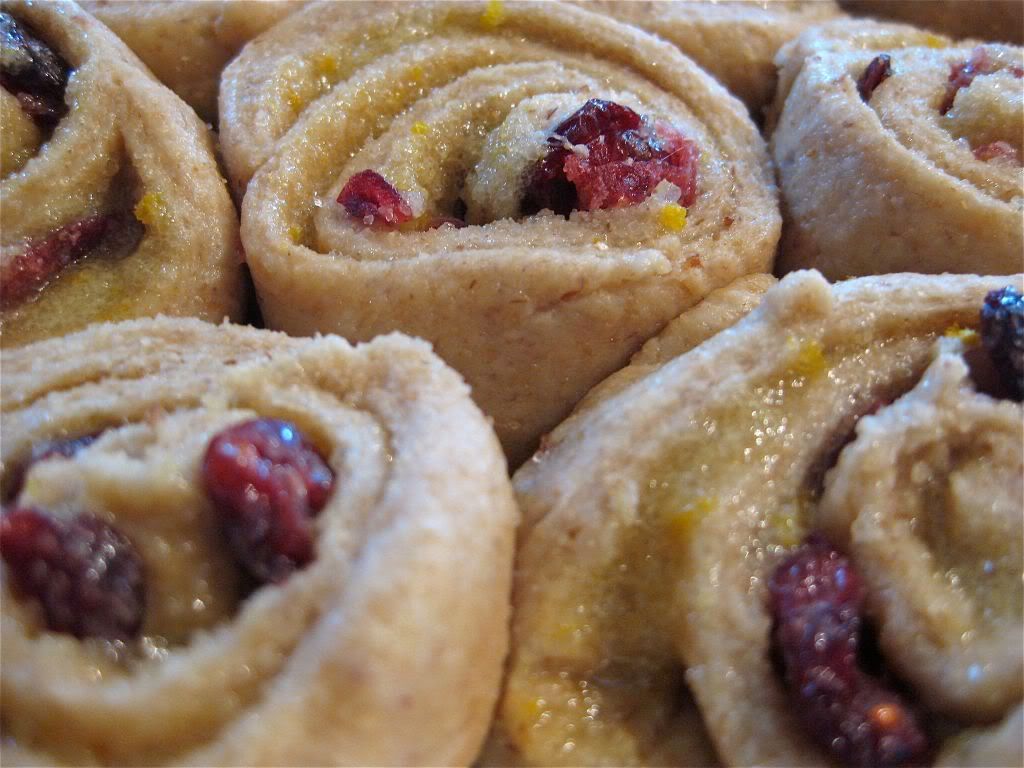 Then we opened presents, lots of vegan goodies!
I got some awesome gadgets!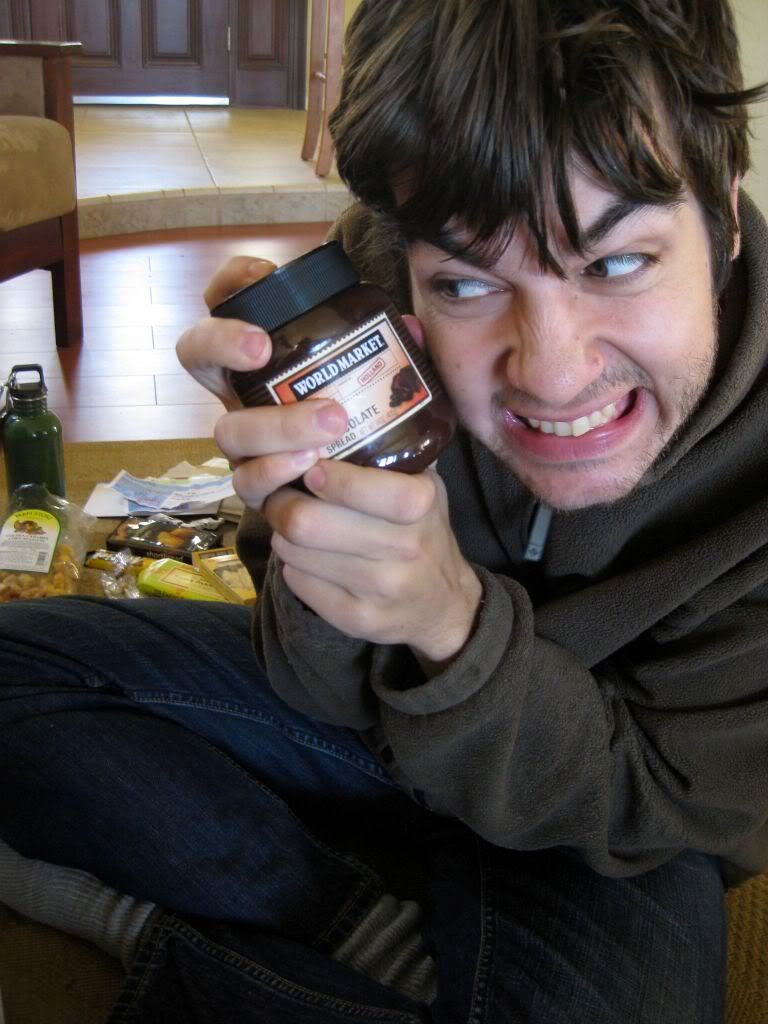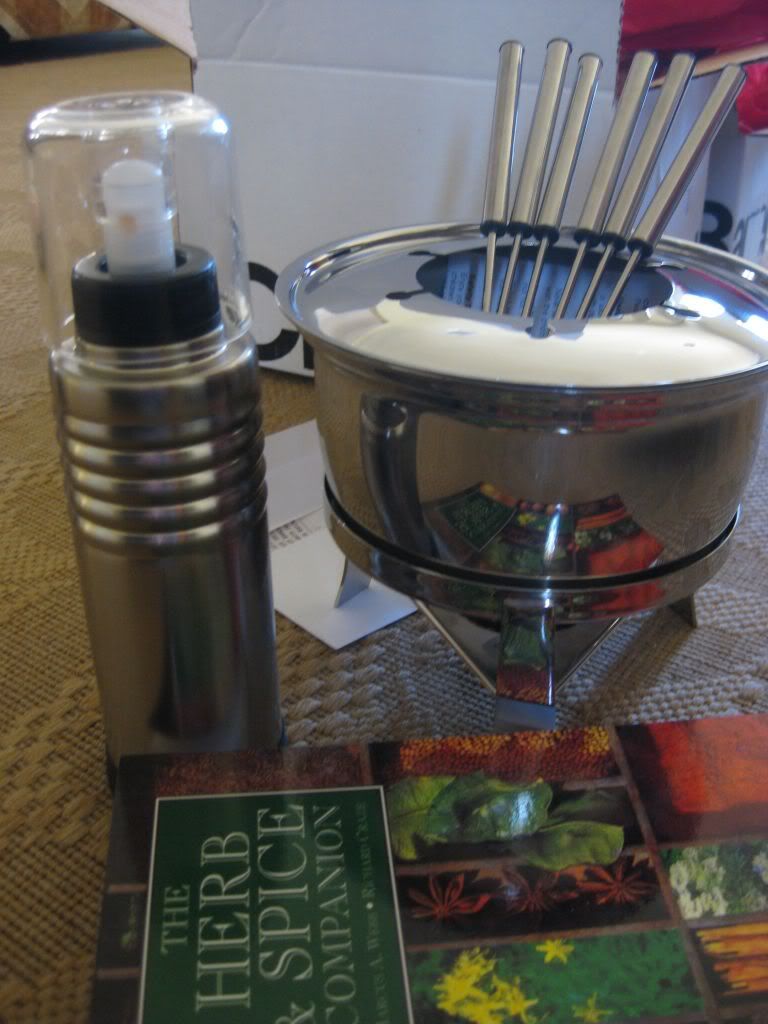 I also got a bunch of little do dads from my folks and some
great intellectual reads! Can't wait!
So we watched Elf, my favorite Christmas movie, while eating
some sweet buns. Then I passed out because it was just too
much excitement for me.
Later on we went around Hastings Ranch and looked at Christmas
lights. Each block has a different theme, my favorite block
was the peace dove themed. The design was very pretty and well
thought out. On our way back we drove up Christmas Tree Lane
in Pasadena.
After that we came home for dinner of Borscht and quesadillas,
yes a weird combo but very good all the same.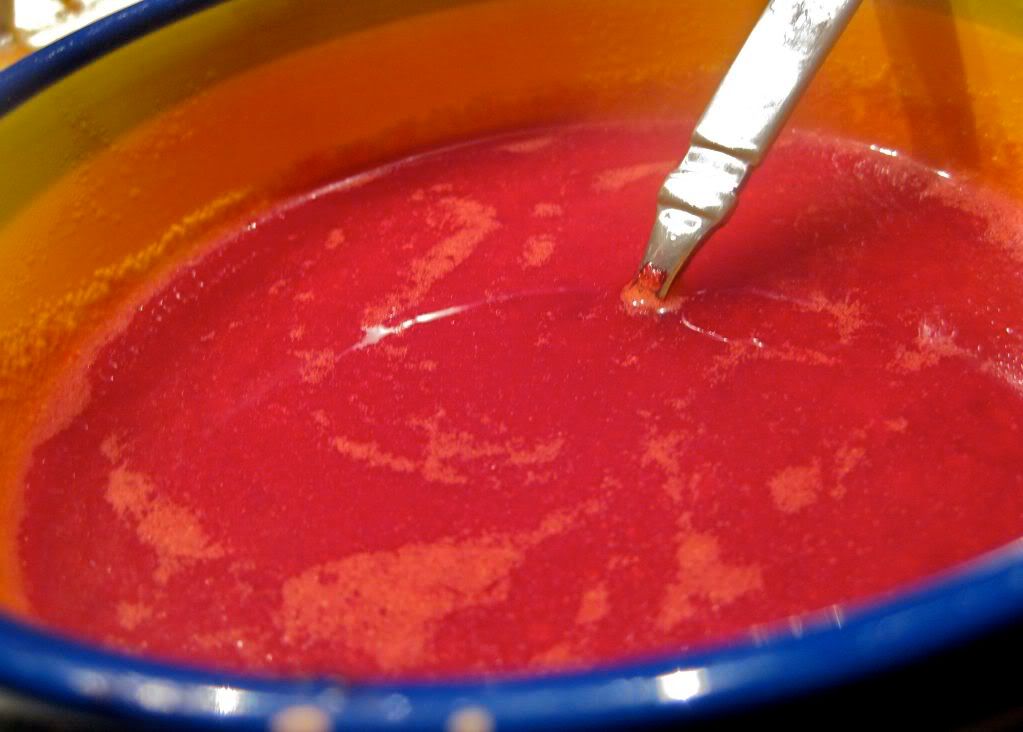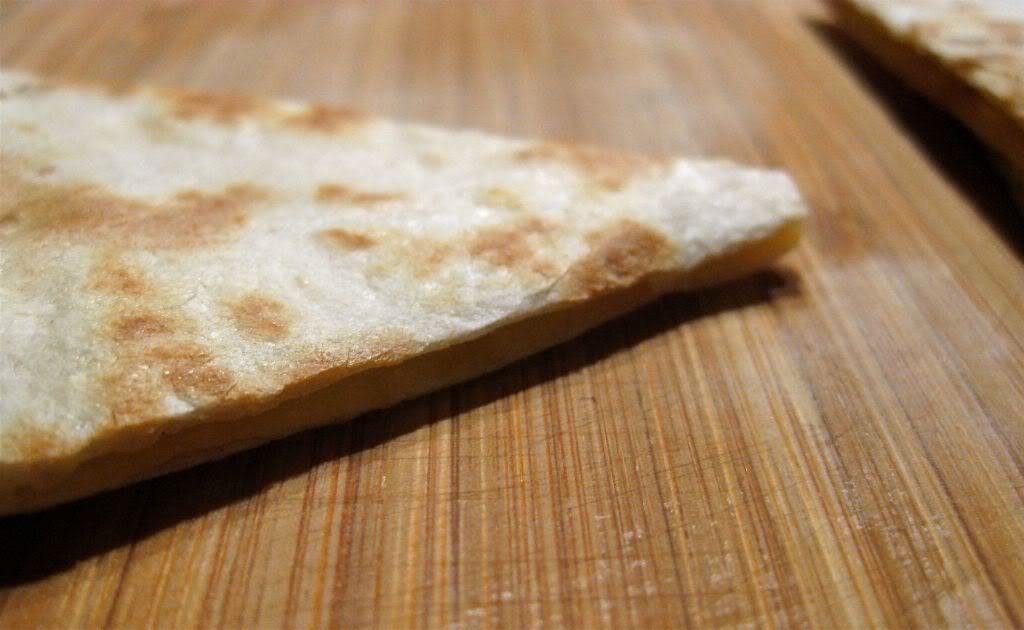 Overall it was a very lovely Christmas. Our Christmas Eve
was pretty fun, lots of visiting and driving. We were up
in the Mountains for a night with my Grandparents. I have
photos from there, but sadly I left my camera there, so right
now I'm just bumming off my boyfriend. Hopefully I will get
it back soon and get back to more consistent blogging.
Until then, I hope you all had an excellent Christmas and
have a safe and Happy New Year.