A while back we had a disgusting and disappointing occurrence
at a chain pretzel shop before running to a movie and ever since
we've been craving soft pretzels like crazy.
Just thinking we could get a plain pretzel without the
butter crap they put on it, we ordered at some pretzel chain.
Before we could even finishing saying what we wanted
they slathered something on it in the back. Apparently all
the pretzels at (wetzels? or was it annies? I don't know)
have butter on them. The dip the whole thing right when
it comes out of the oven and then again when you buy it.
Ha, forget that. No thanks. They were pissed, but I was
more so. What better than irritation to get you home to
start cooking something way better yourself?
I'm still working on this because I want them... shinier?
They were really good, but I want to work on the soda
bath. I certainly don't feel like whipping up a lye bath.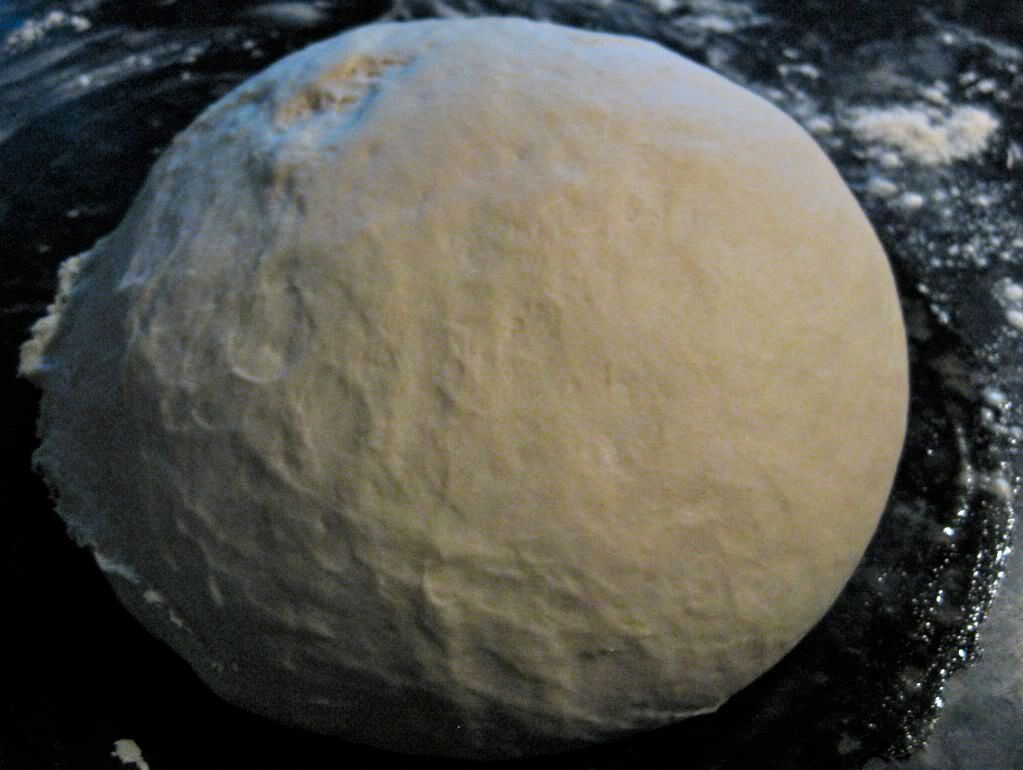 The dough is straight forward, but I noted not to
use excess amount of extra flour when rolling it out
later. Also to not roll it in oil before the first
rise.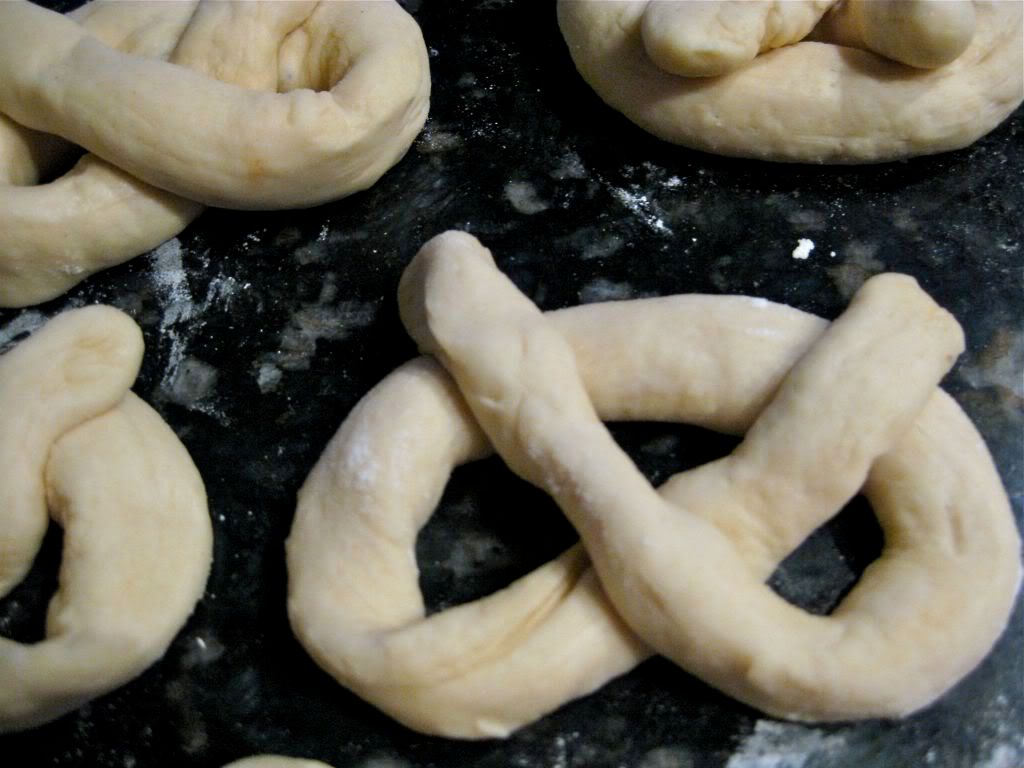 After splitting them into separate balls, let them
rest before rolling them into ropes and twisting them.
Rise again and boil in a baking soda solution.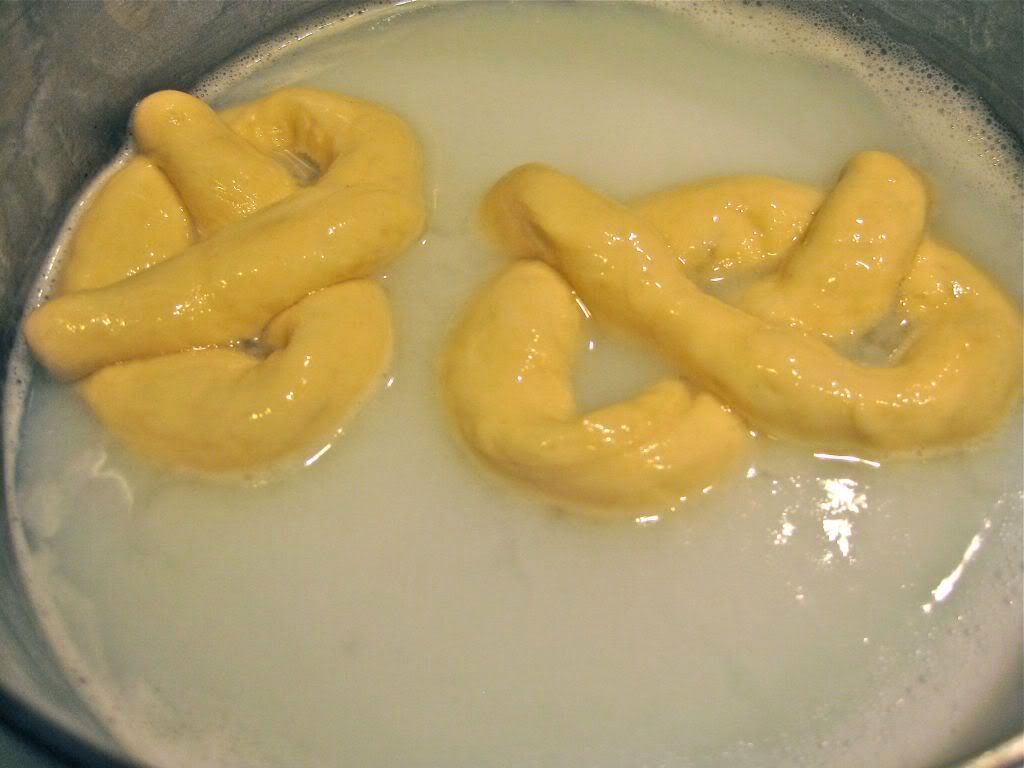 I dusted one batch with rock salt and left the other
plain so I could do sweet pretzels too.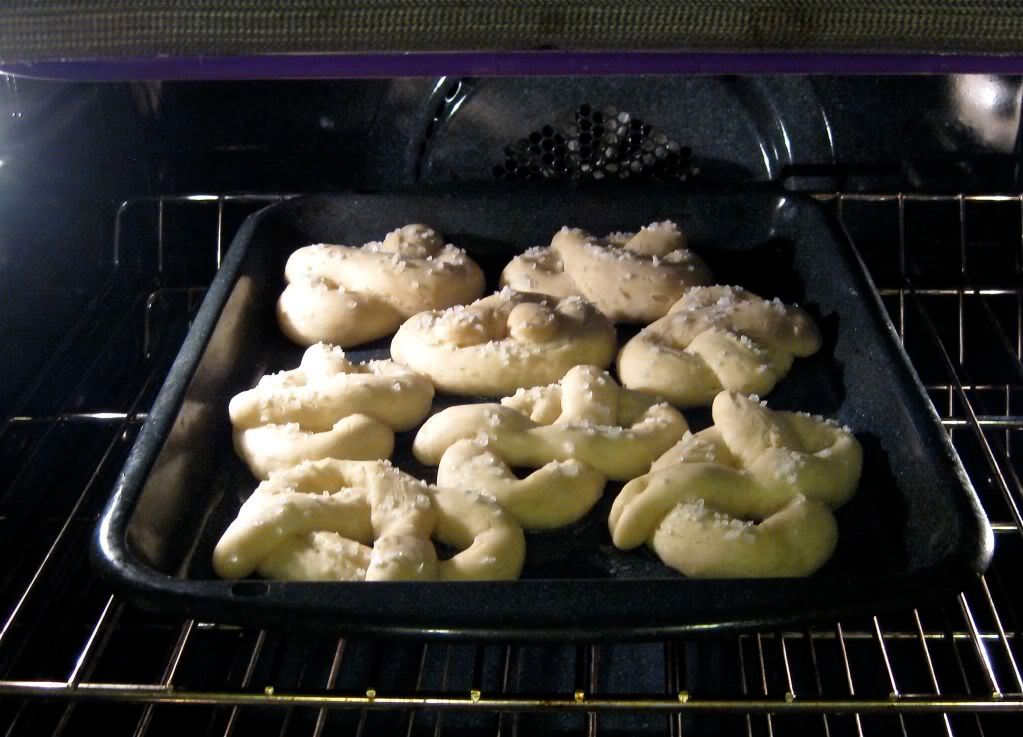 As you can see they're missing that little bit of shine
I wanted. So after I tweak it, I'll post the whole recipe.
But for the salted ones, I mixed up
a batch of my cheese
sauce that I use for mac and cheese to dip the pretzels in.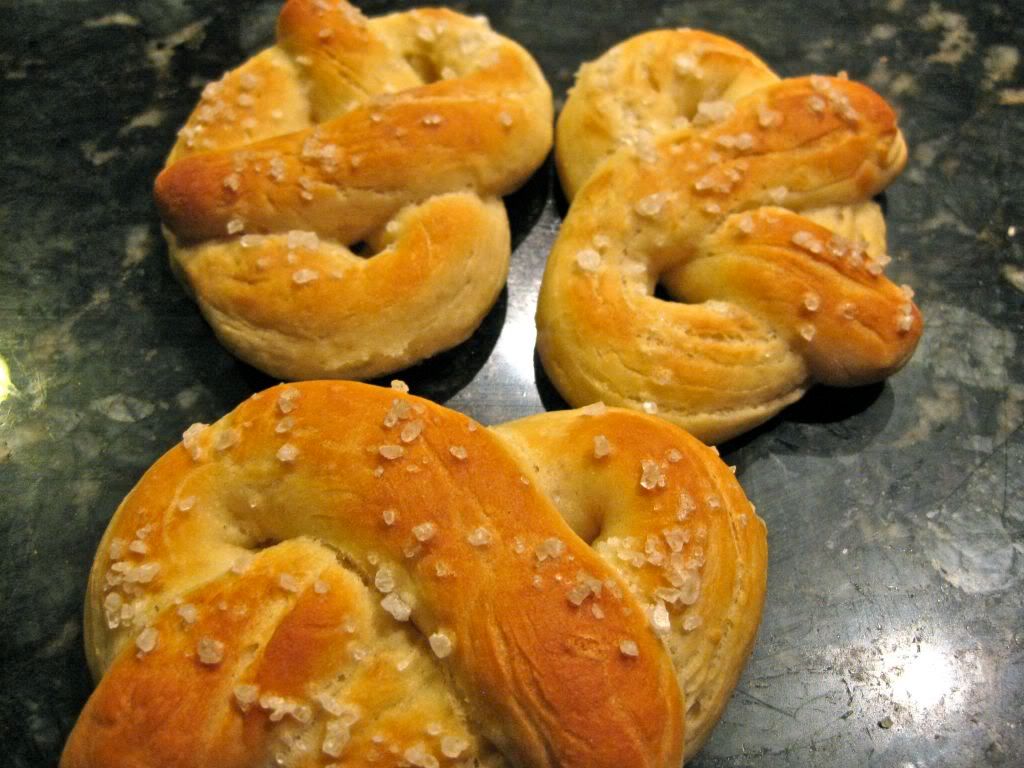 I brushed on a little melted earthbalance and dropped
them in raw sugar and cinnamon. You can use a mild
oil instead if you like.