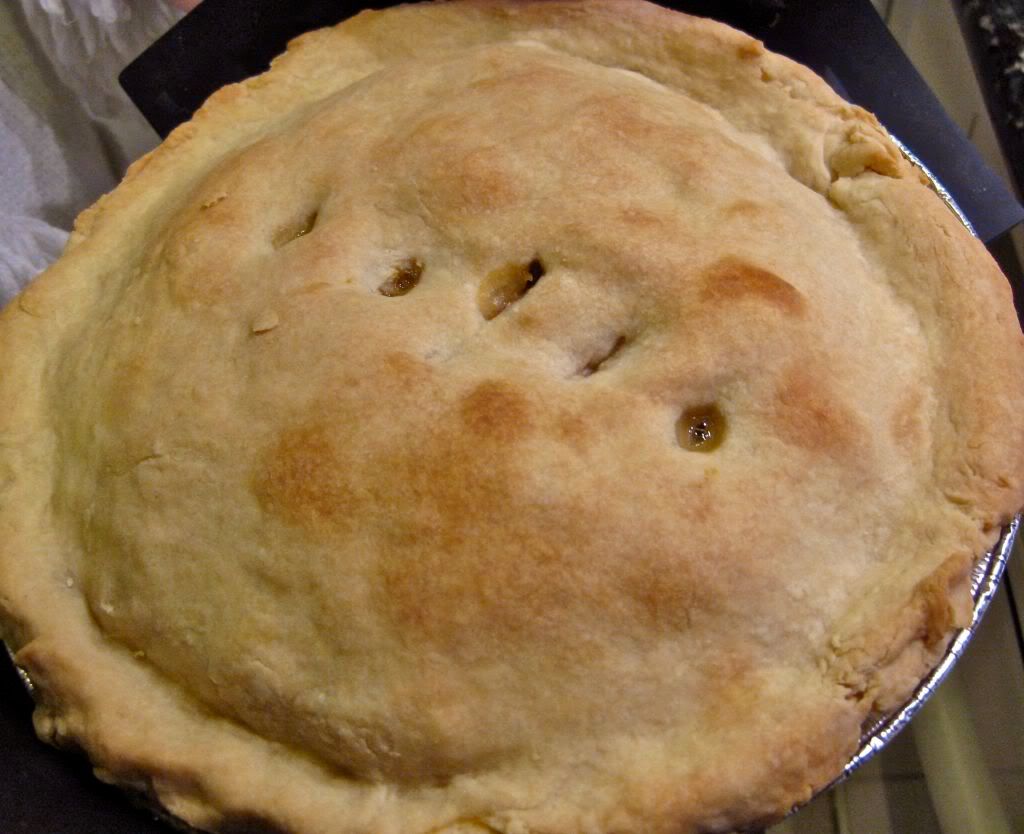 succeed
I had the best intentions of making a wonderful pot of smokey
pumpkin soup. I had a container of pumpkin that I had frozen
from Christmas and was intent on using it up.
I made the soup before, but something went horribly wrong.
It tasted pretty bad, but in the way where you can't place
what was wrong. It is supposed to be blended smooth and
flavoured with a wee bit of condensed liquid smoke.
It imparts memories of smokey gouda cheese and oven roasted
pumpkin. Yet for some reason this time it came out tasting
more like smokey feet.
Oh gods! Ok, it wasn't quite that bad. I'm exaggerating.
But we put it aside in hopes of the flavour settling and
it mellowing itself out.
The next evening I cooked up some onions, garlic, carrots,
potatoes, sweet potatoes, and a bit of bell pepper with
some sage... mixed the pumpkin soup in and dumped it in
a pie crust.
For some reason my curse hadn't worn off yet and my
crust came out bready. Not bad, but not flakey.
Oh well. It still tasted damn good.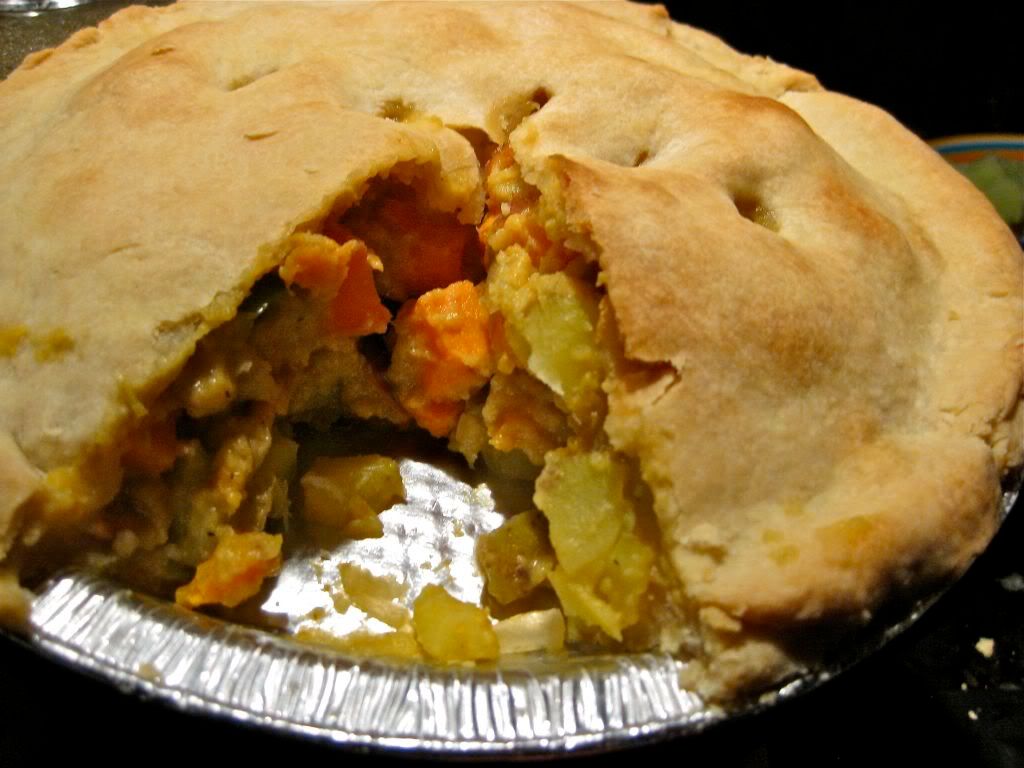 Pies, or shepherds pies, or even pasties are a great
and delicious way to use up leftover soup.
That's why its an even better idea to have a batch of
pie crust in your freezer for emergencies.
I still have an uncooked pumpkin in the kitchen, now
I need to decide if I'm gonna attempt pumpkin soup again
or if some pumpkin sweets are in order.
Oh well, I'll probably just make curry!