After sleeping in and missing the Rose Parade,
we were pretty stumped on what else to do on New Years Day.
We lounged most of the day, watching the reruns of
the Rose Parade and the Twilight Zone Marathon.
We dug through stuff on the internet- to no avail.
Considered going to galleries or parks, but scraped that
and went driving for ideas instead. Unfortunately we
got stuck in the residual traffic of the Rose Parade
and made our way back towards home. We hit the vegan
restaurant Loving Hut in Alhambra on our way back for
a lite lunch. (I'll write more about that later!)
Then we hung around and tinkered until it was time to make
dinner. Ok, our lives don't revolve around food that much.
Its just that dinner involved a lot of prep work and it
was going to take awhile to make!
I wanted to make pockets or turnovers with the leftover
phyllo dough I used on my
'turkey' casserole
.
So first we made our fillings... A squash and sage for
some and mushroom leek for the rest!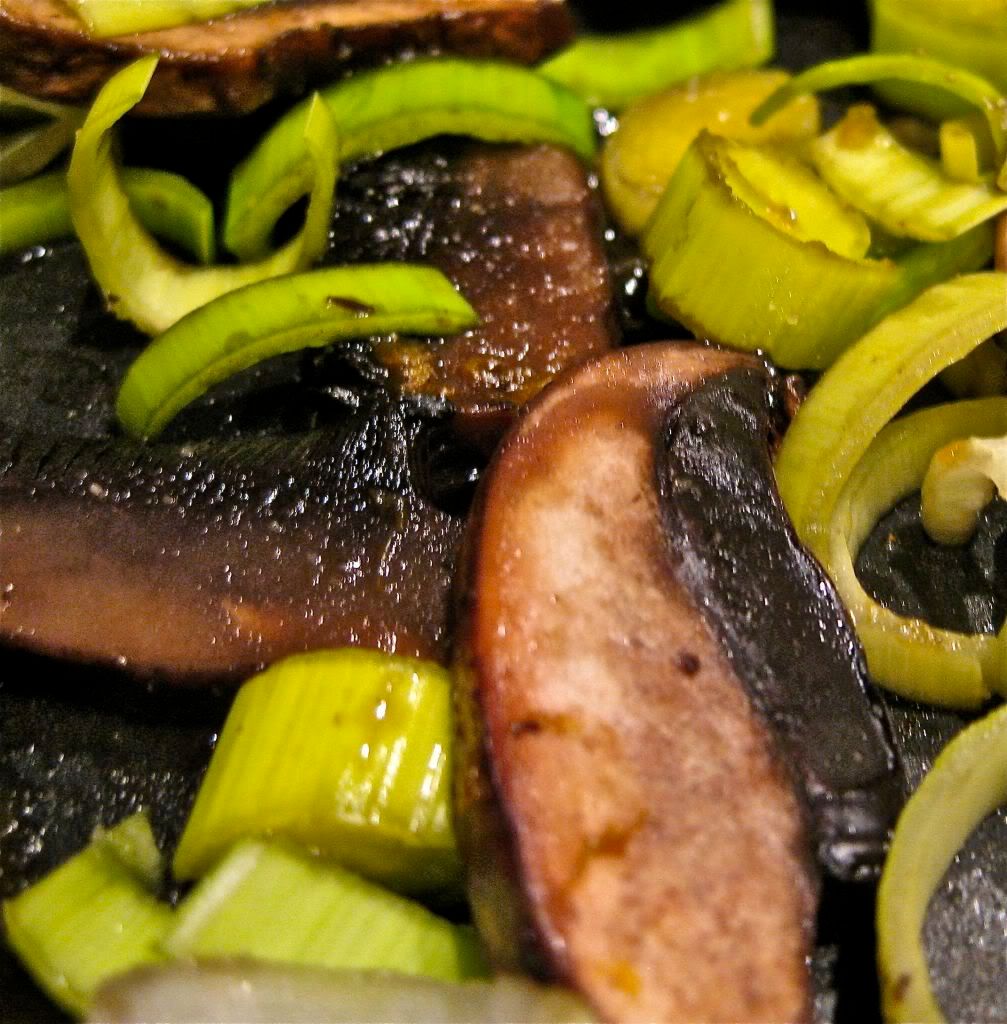 I started by making the same sized squares out of the
dough, coating each with melted earth balance.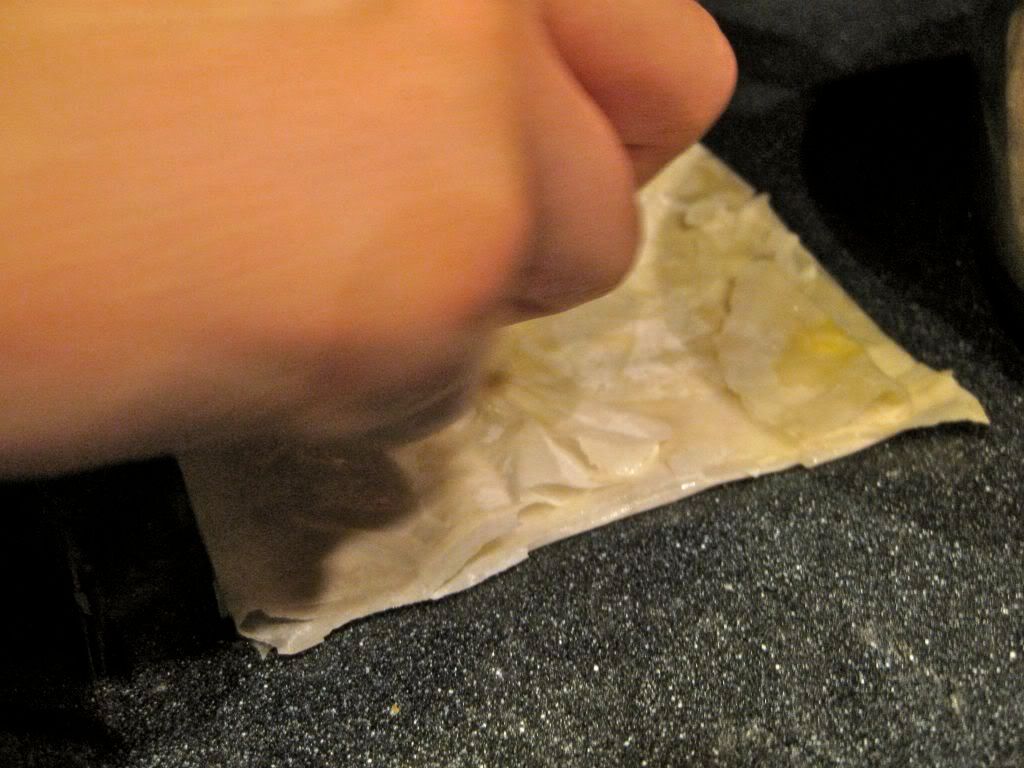 First as dollop of cashew cheese... Then the filling...
It took a couple to get the hang of what exactly I wanted to do.
You can see in how my first one looked like a sad egg roll or a
pillow of some sort...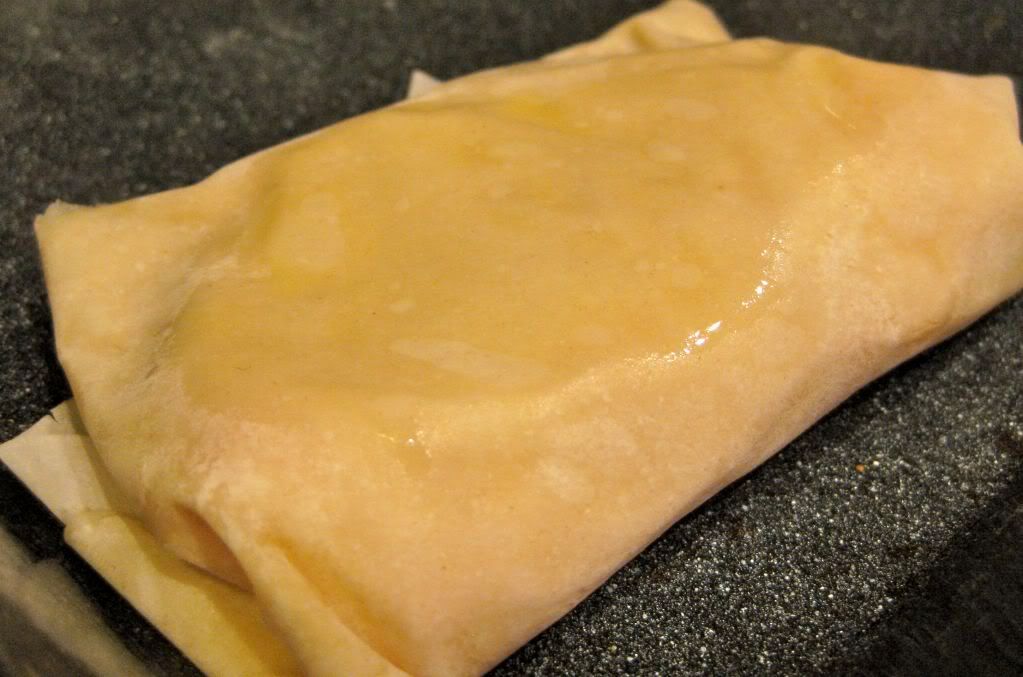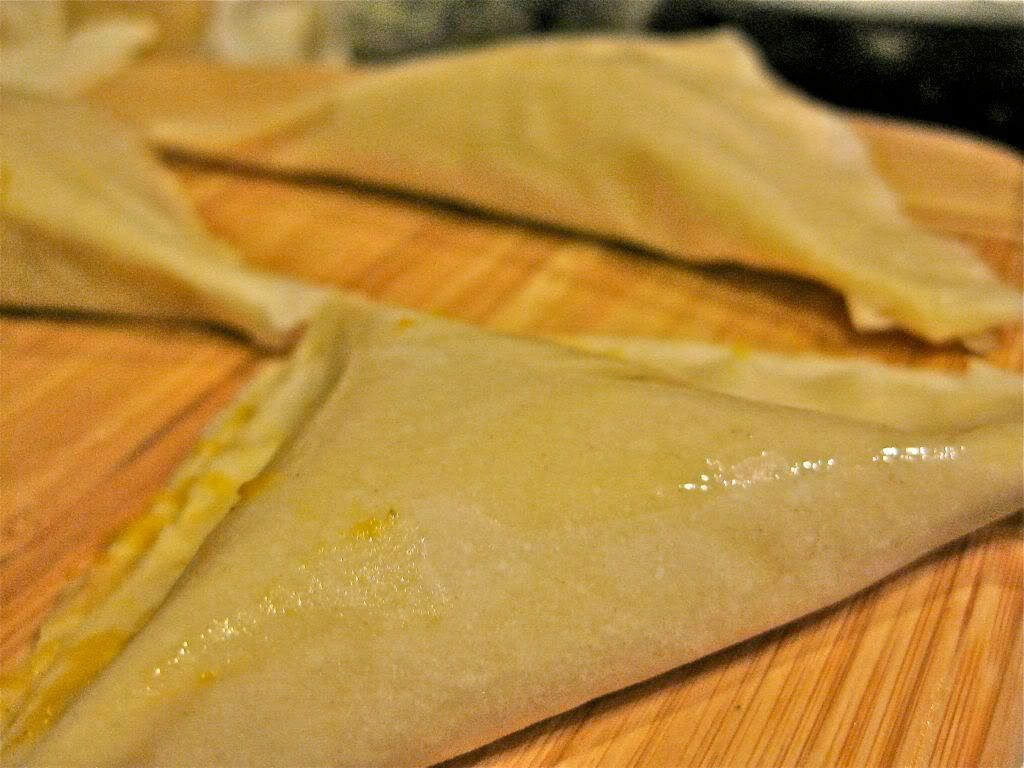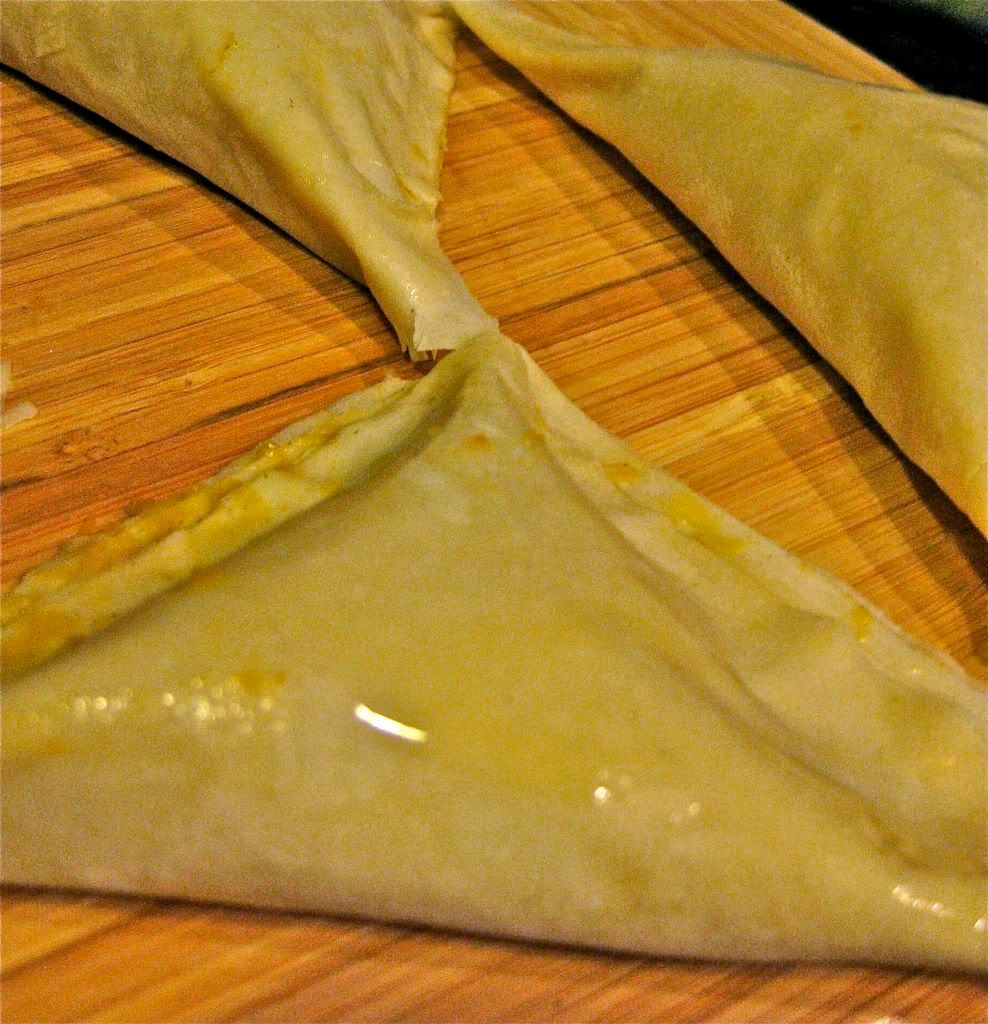 Bake for 15 minutes at 425-450F
After the first batch went in the oven, I started up a
red sauce. Later blended, it can be used for dipping or
just pouring over. Its a basic Italian, nothing more.
Out they come!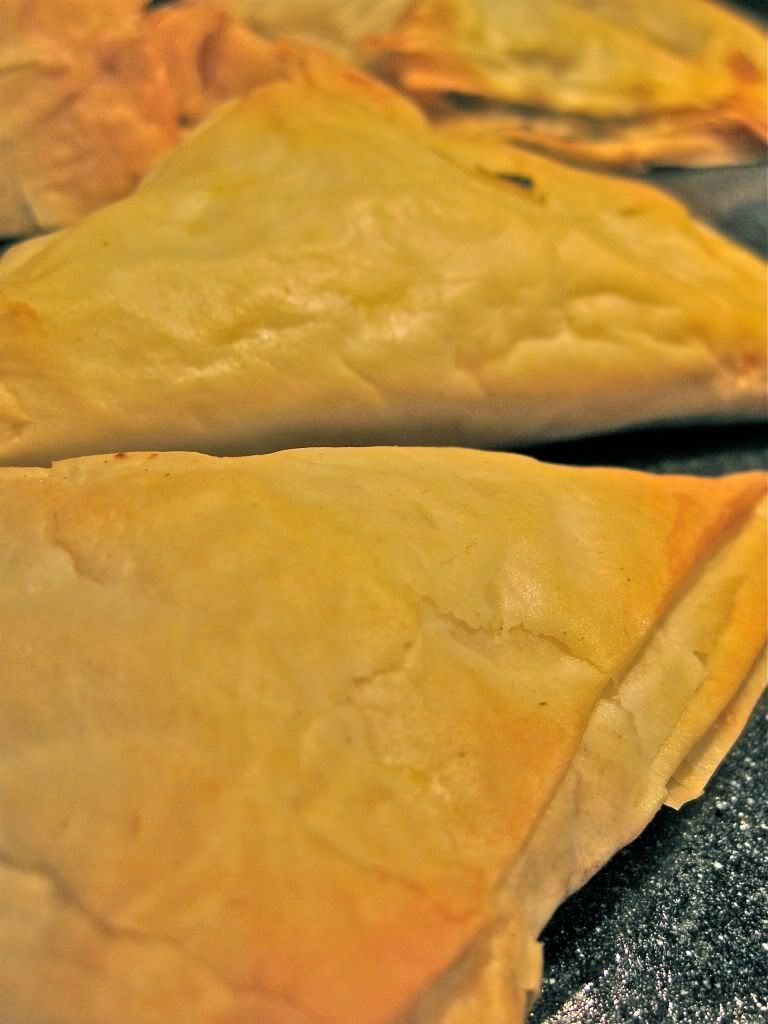 All Crispy and golden like!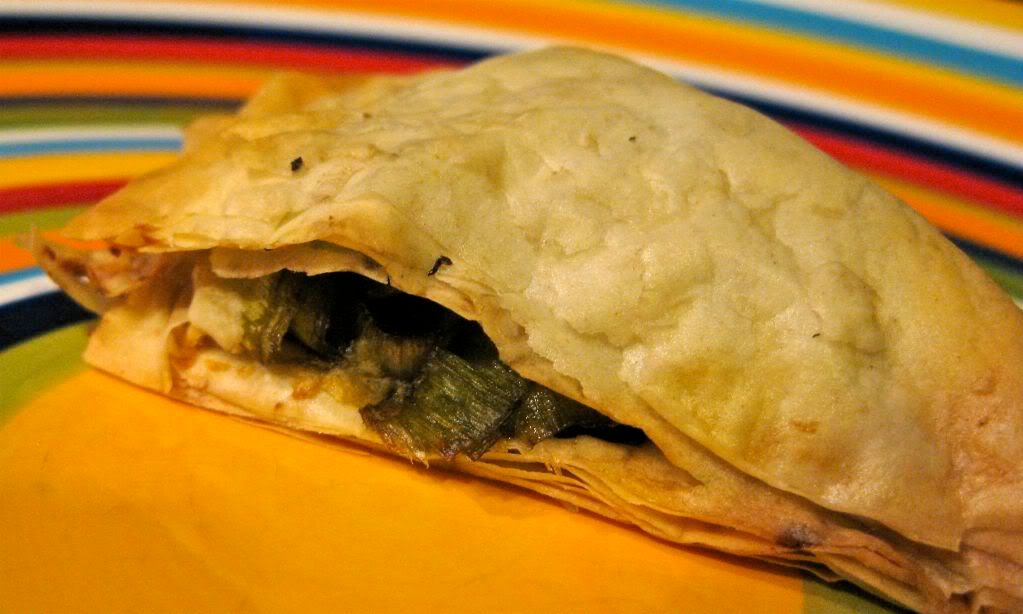 The mushroom and leek, inside and out!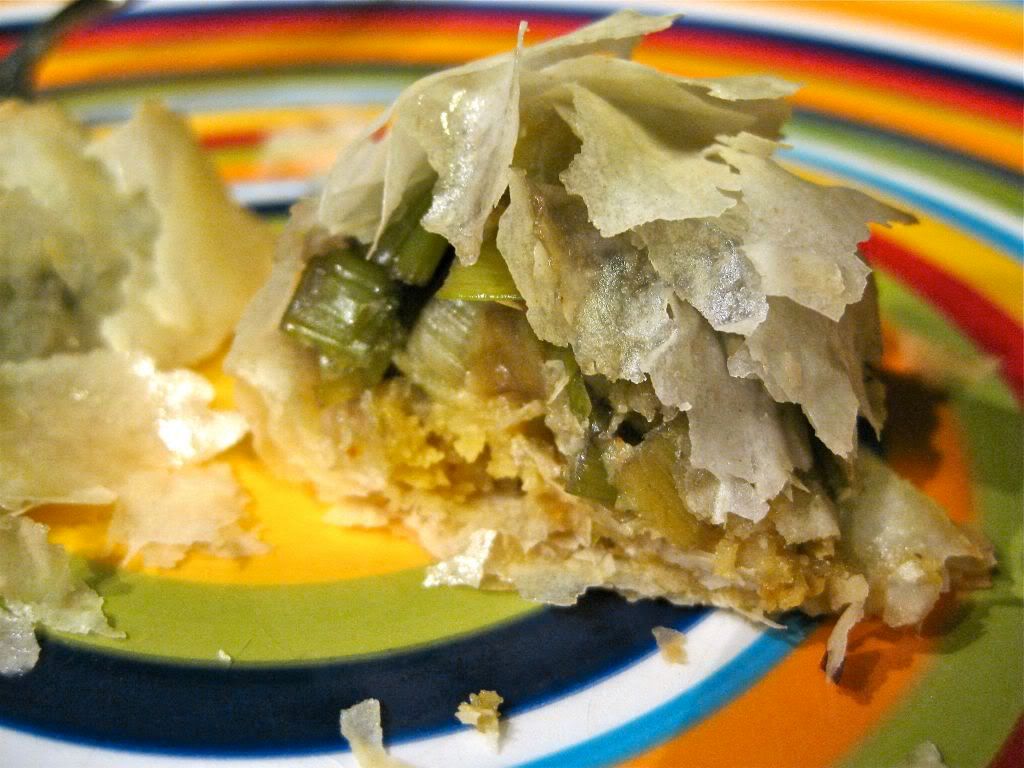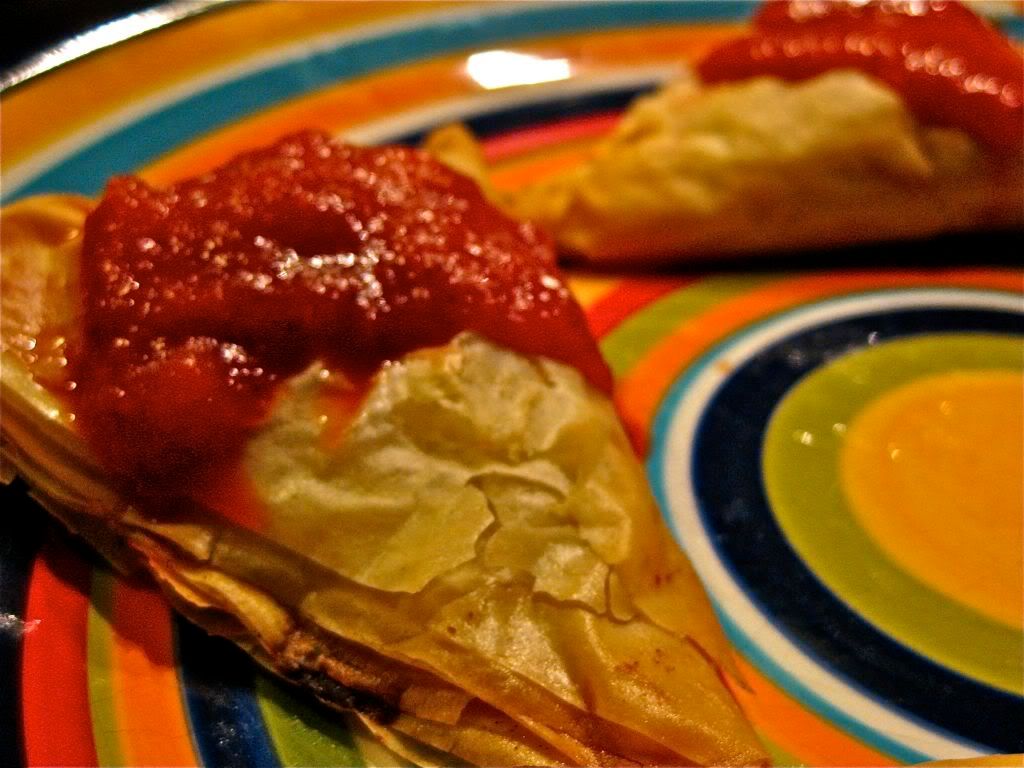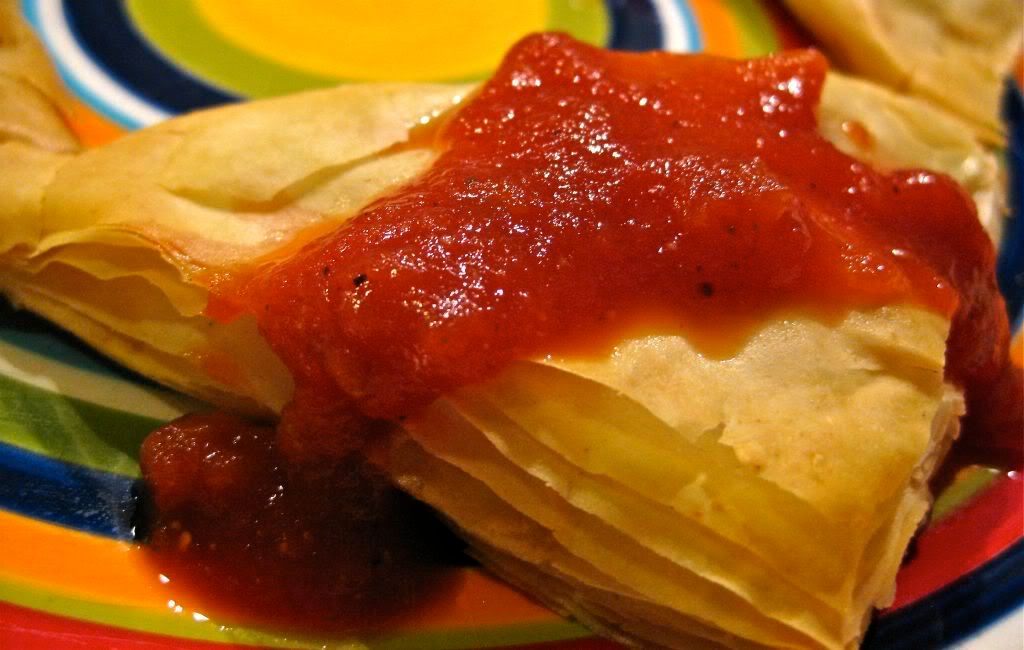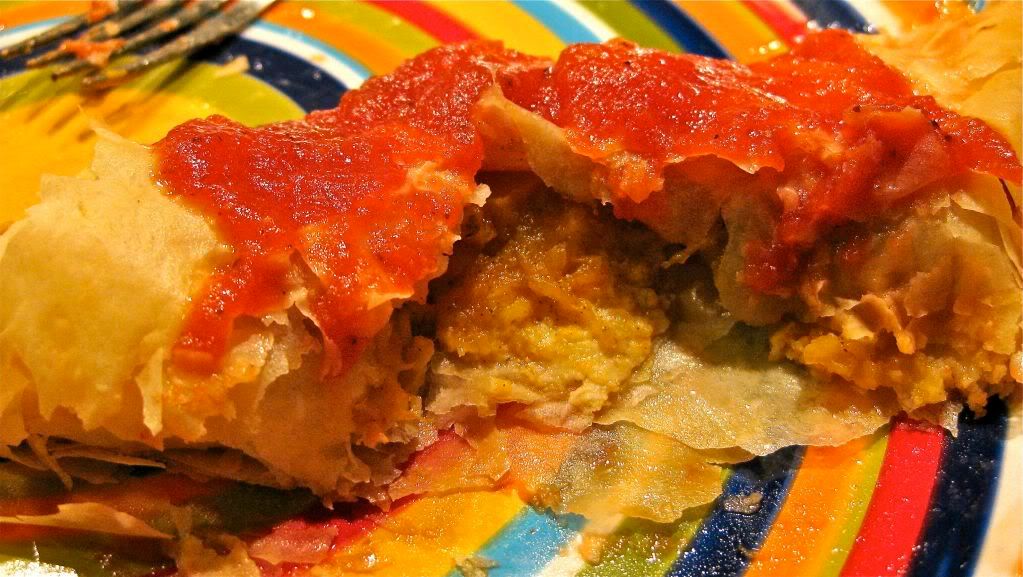 The Squash covered with sauce...
We made these a little larger than party h'dourves, but
smaller than a turnover you'd get at a bakery. These would
be great smaller for parties or gatherings. I'll probably
be making them the next time we throw a party. A little
fattening with all the earthbalance. We had a lot left
over. This used half a package of phyllo, so we could have
made a lot more if we had wished.
Also, you can improv a lot with fillings. I'm already planning
a curried filling myself!
But our New Years was lovely. Its nice to kick back and
go all out on rich foods one in a while, thats why we have
holidays--right? To make foods like this special. I'd be
the size of a house if I ate this everyday. A couple times
a year is just fine for me, thanks. Now back to everyday life.