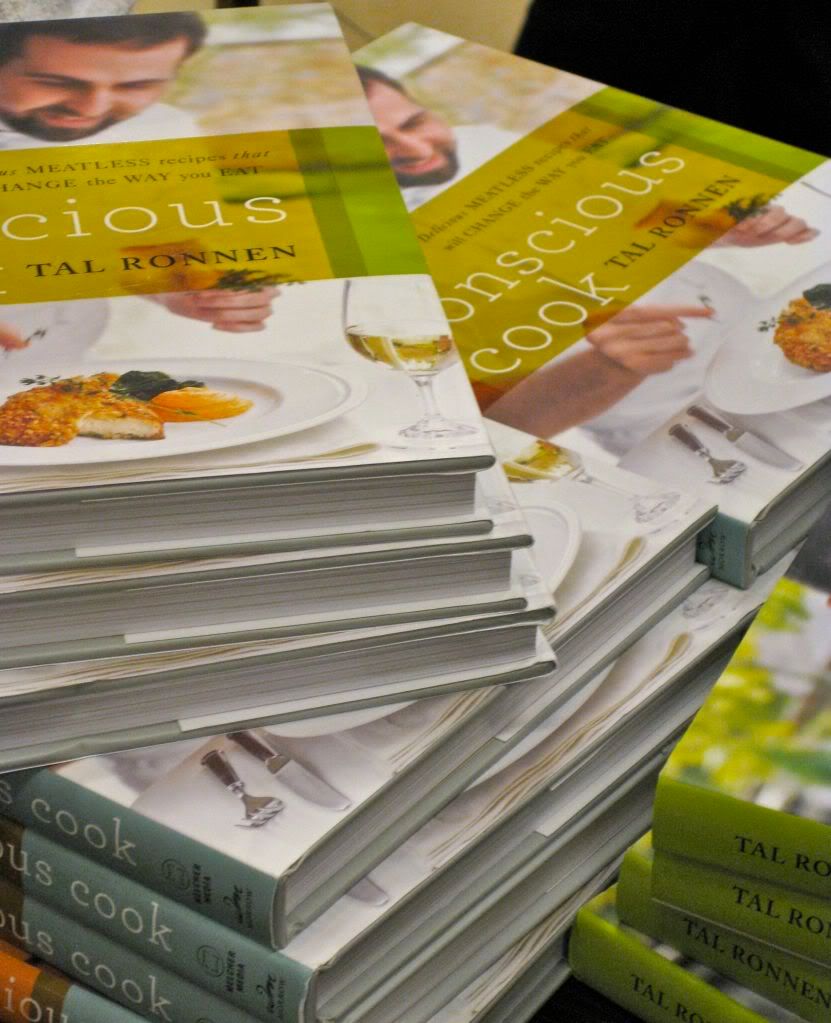 A little over a week ago we headed up to the Pasadena Whole Foods
for a awesome little demo and book signing with Chef Tal Ronnen,
the author of Conscious Cook. It was mainly a demo to feature
the new faux mean product he helped design, Gardein.
I don't want to say his claim to fame is cooking for celebs,
but... He cooked for Oprah when she did the vegan 'cleanse'.
(I don't watch TV) He did Ellen's wedding-- Awesome!
And continues to cater for them both, as well as do other
celeb weddings and such... I wonder if he did Zooey and Ben Gibbard's
wedding... I should have asked. Shoot.
He made a 'steak' teriyaki stir fry and a 'chick' with mushroom
sauce. Here is a
link
to his site recipes, which hosts a similar recipe
to what he made- except without the udon and pea shoots.
Gardein was very good compared to other faux meat products
I've had. It wasn't spongy like some cheap meat subs tend to
be when they're heavy in gluten and it actually contains more
protein than animal flesh. So if you know a carnivore that
is eating meat 'only for the protein' (and I think we've all
heard this) definitely suggest
Gardein
!
So far I've seen it at Whole Foods and Fresh and Easy,
its pretty much brand spanking new, so you may need to ask
your local health food stores to look in to it.
It was pretty awesome and mellow. We got to ask him about
culinary schools and how he dealt with going through the
Natural Cookery and the whole meat side of the education.
Its really only a matter of time, I know, for a real vegan
cooking school to emerge... I just wish it had been around
when I had been training. Granted there are a few places,
but not
real
schools,
more just classes.
So we got a few tips, had some yummy food, made some connections,
and got my book signed! I know he's still doing demos in CA
and for sure one for Follow Your Heart, so look them up and
definitely try to catch him if he's in your area.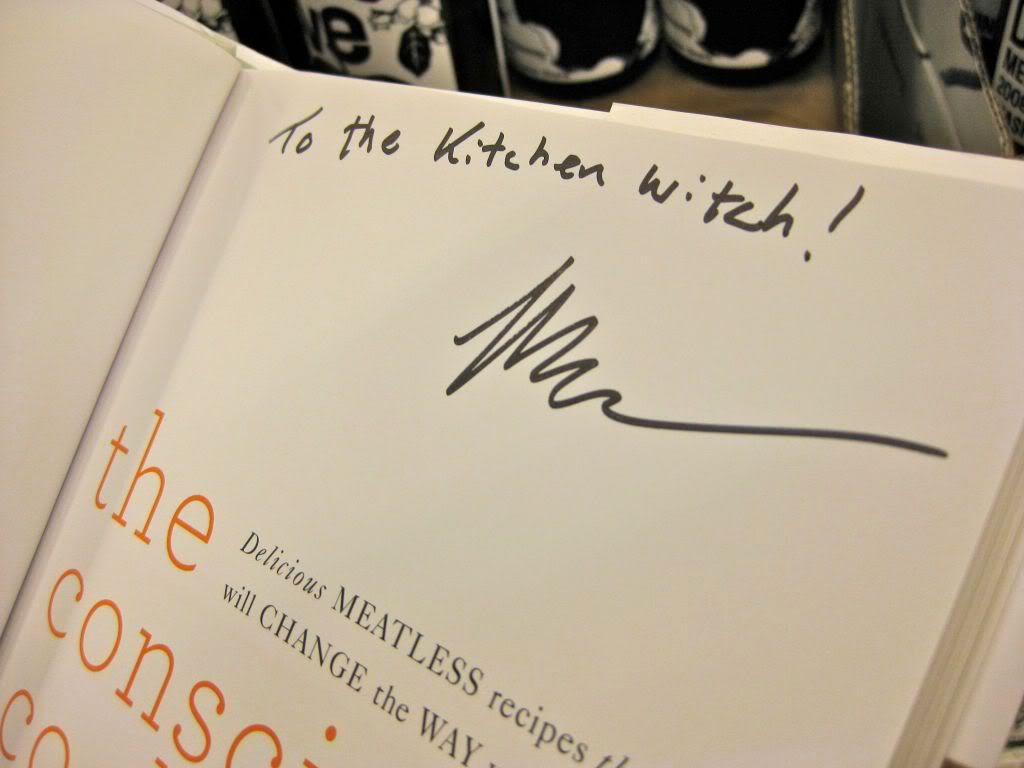 Tee hee!