A short while ago I had the happy fortune to stumble upon
a juicer for $7 at a little tiny thrift store by my house.
Mwa ha ha, said I. Indeed.
A bit dusty, but I cleaned 'er up and she works like a charm.
(I love that expression)
I first just tried it out by making a little carrot juice
and was trying to think of how to use the remaining pulp.
So I whipped up these awesome raw-ish wraps that look
amazing as anything you'd see at a high caliber restaurant
and taste even better.
Ok they're not raw really at all, but the veg is pretty much
all raw inside and you feel so good after eating. Only raw
foods can make you feel that vibrant. Like coffee without the
crash or jitters. I also made an herbed tvp/soya crumble
by soaking it in vegetable broth and adding garlic salt
and Italian seasoning. In there as well were some black
beans, avocado, tomatoes, bell peppers, a wee bit of garlic
aioli and the carrot pulp left over from the juicer.
For the collards that they're wrapped in, I removed a slice
of the thick stem and soaked them in some warm water.
You don't even need to steam them or even cook them.
I just wanted it to absorb some of the warm water to
soften slightly-- easier to roll and bit. NARM!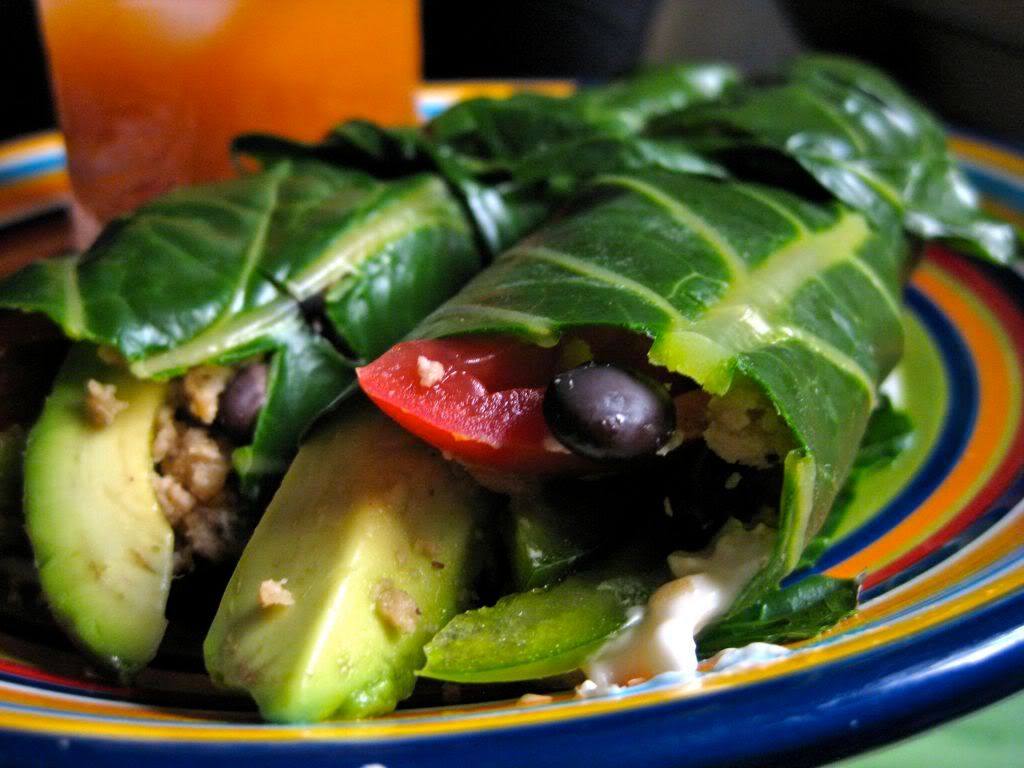 To give the juice a kick and balance out the carrot a little,
I added an apple and a couple chunks of ginger! I don't know
why but this is so amazing to drink at breakfast.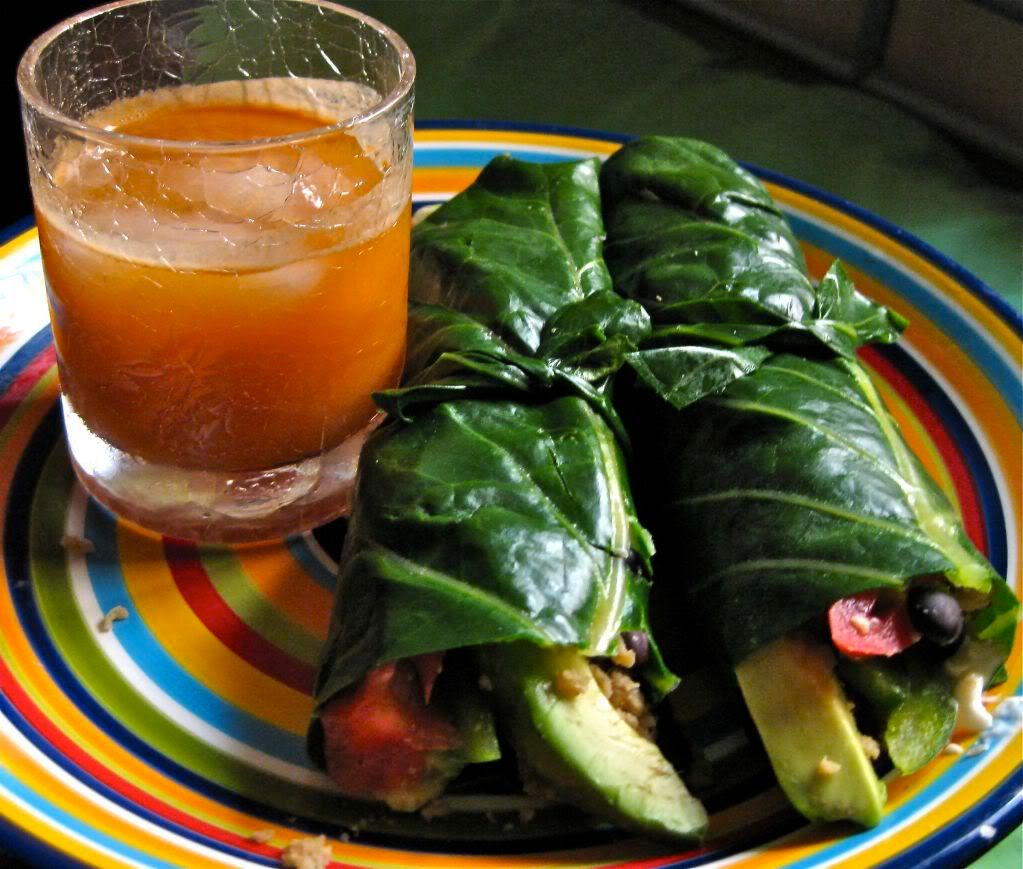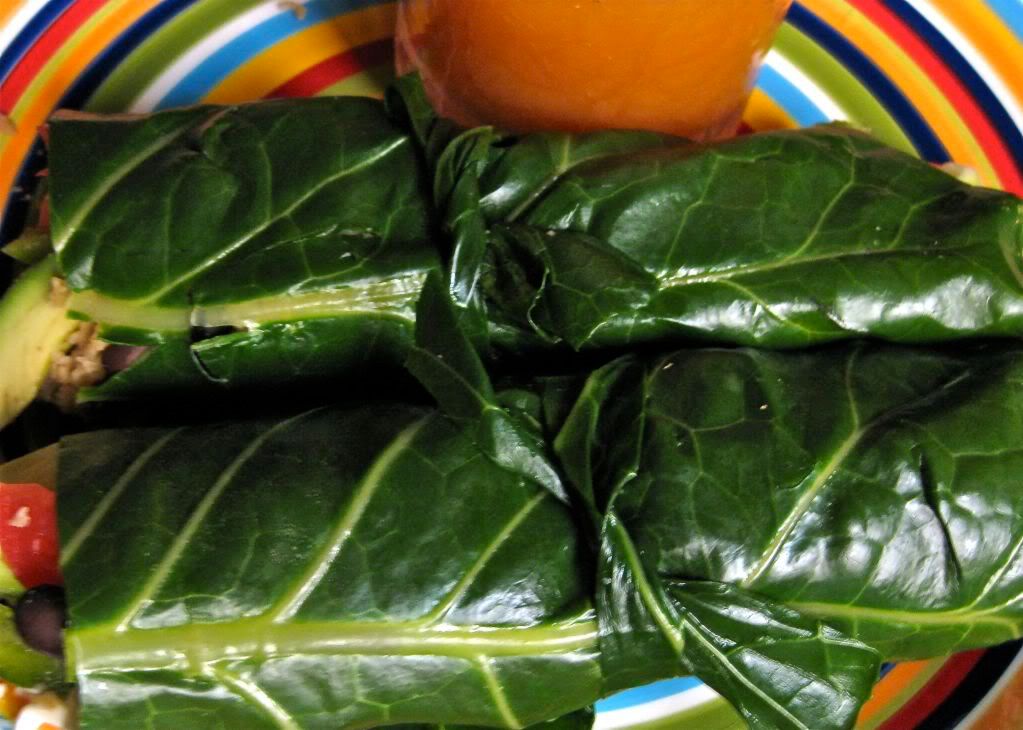 To seal up the wraps I cut some strips off the edge of the
collard leaf and used it to tie a little package. So cute!
Plus, these are a great to use in packed lunches because
you can throw it all together and not have to worry about your
bread or tortilla getting soggy!