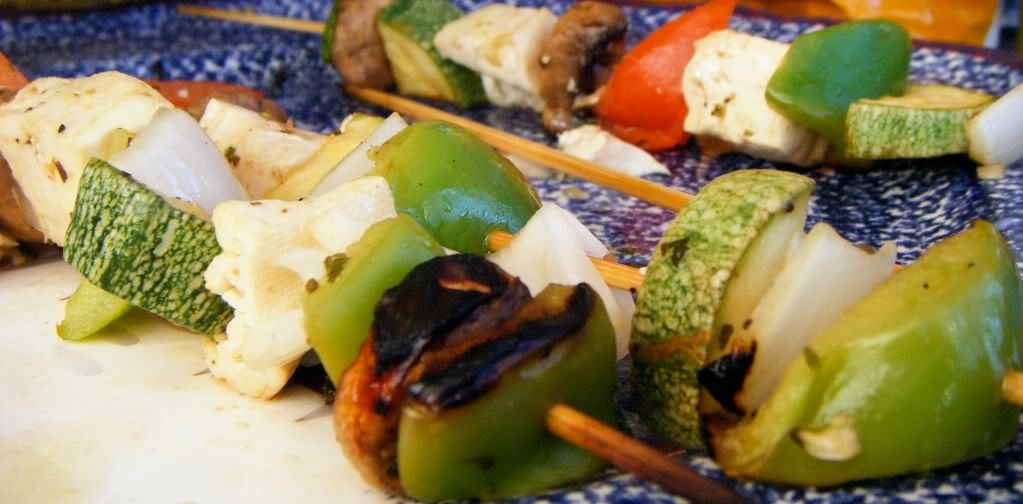 The fourth of July has never been on my favorite's list, but if I'm
heading up the party it can be. When we get invited to summer bbqs
and the parties of non-vegan friends, I am usually very tentative
to attend. Not that our friends and family are not good at providing
some vegan options.
I get physically ill at the smell of cooking flesh, so if there is
to be alot of animal grilling I would rather not go at all.
On the other hand...
I love being 'the vegan in the room'. The best way to positively
impact people is to offer excellent, delicious vegan grub.
This Fourth of July I certainly did that.
I started with some marinated veggie/tofu kabobs....
First remember to soak your skewers so they don't catch fire!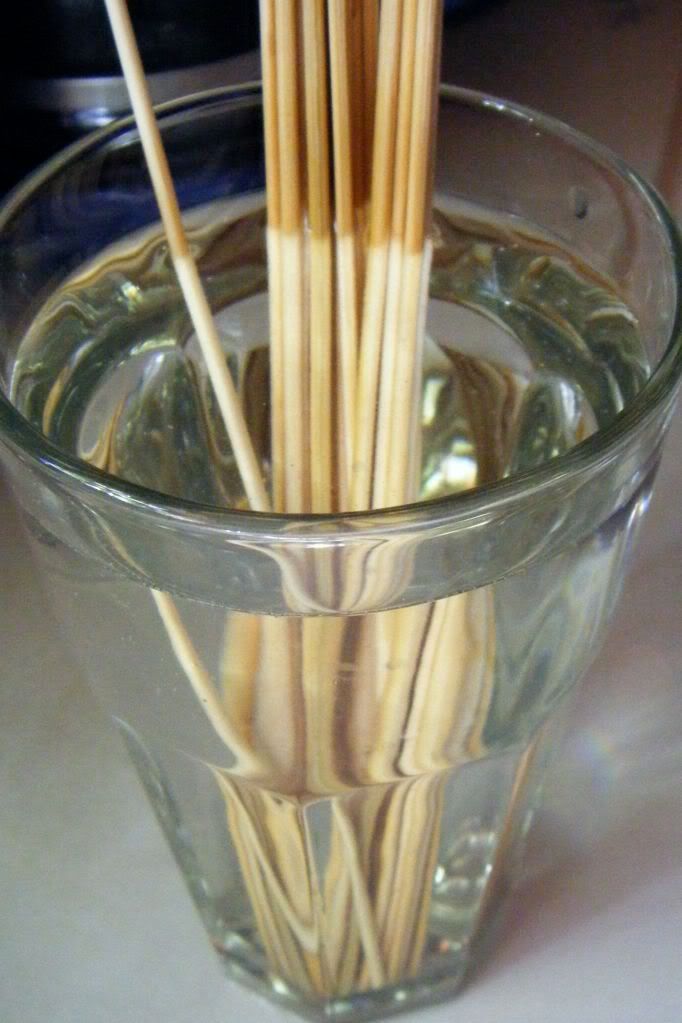 Marinate your veg before skewering them.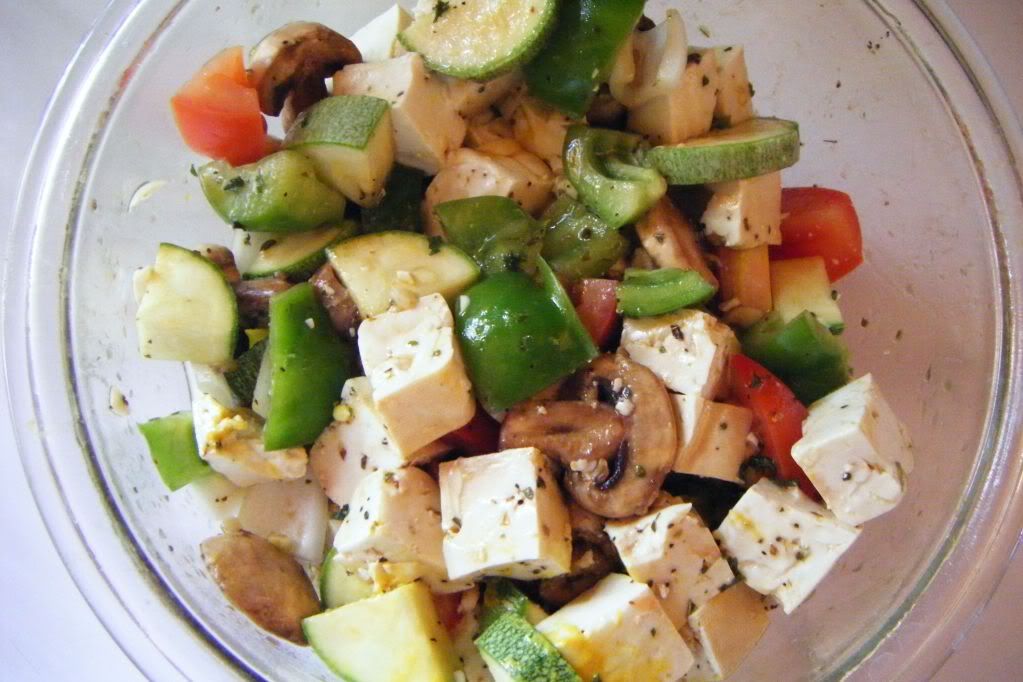 I used some green bell peppers, onions, zucchini, tofu, tomatoes,
and some mushy-roomie-rooms.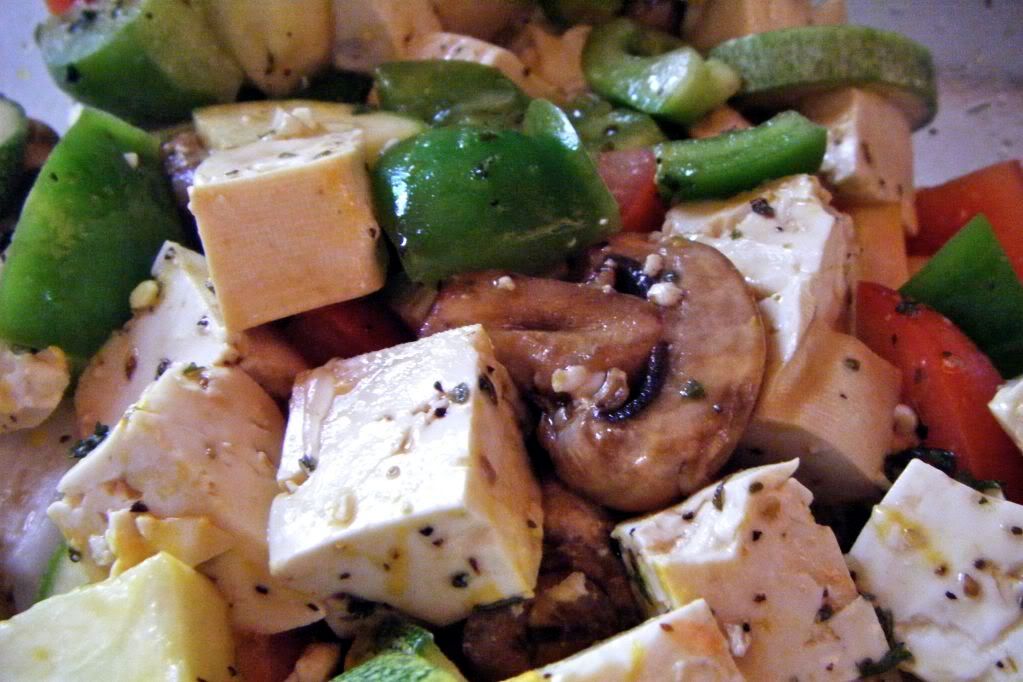 Veggie Kabob marinade
1/2 cup olive oil
2 tbsp red wine vinegar
3 tbsp lemon juice
2 tsp salt
1 tsp black pepper
1 tbsp agave
1/2 tsp oregano
1/2 tsp parsley
1/2 tsp basil
3 cloves chopped garlic cloves
1 tsp mustard
Marinade overnight or at least a couple hours. Brush the skewered
kabobs before grilling. Grill for about 5-10 minutes to perfection!
Plus stick to firm or extra firm tofu. Tempeh would be just as
yummy though.
Here are our cooked Kabobs. Mine atop a slice of pineapple
destined for my veggie burger. I had a boca burger. Not really
loyal to any kind of packaged veggie burger. I prefer to make my
own. You guys know that! But once in a while these things come up.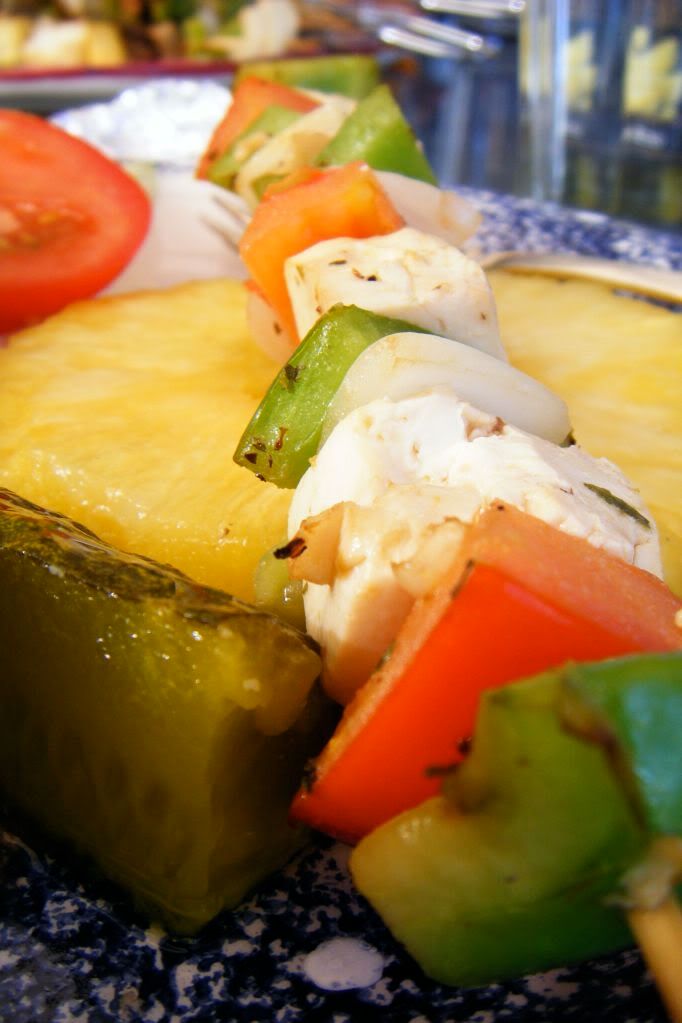 My evil little homemade bun is dastardly awaiting his burger.