I wrote before on how much I love
preserving the tastes of the seasons
.
While Monkey-man is into pickling, his assignment while I'm gone is
pickling 1 lb of jalapenos and maui onions for me. Before I had to
whip up the rest of our
apricot yield
.
When it comes to apricot jams and such, I prefer mine as preserves.
Not only are you using much less sugar, but I love that chunky type
of jam where it is more reminiscent of real fruit. The lemon juice
acts as a natural pectin to help thicken along with the cooking redux.
Absolutely perfect! You can just as easily substitute peaches or
nectarines, but I love me some apricots. You don't need to worry
about peeling the apricots because the skins break down with cooking
and the peel also contains natural pectin that assists in thickening.
Apricot Preserves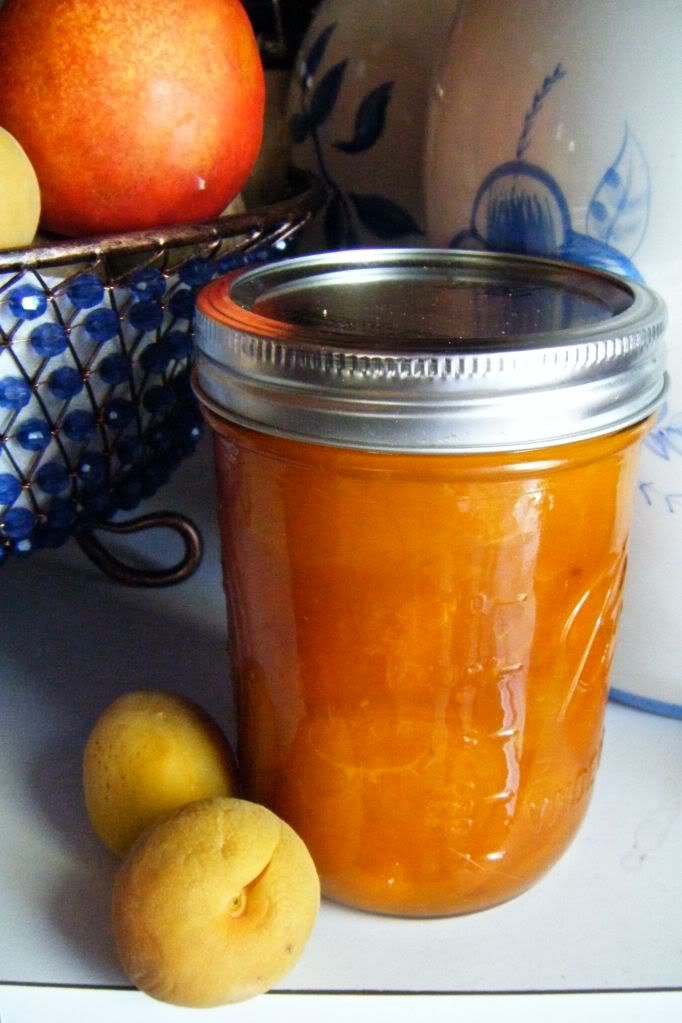 4-5 cups of halved, pitted apricots
3/4 cup raw sugar
juice of one lemon
1 cinnamon stick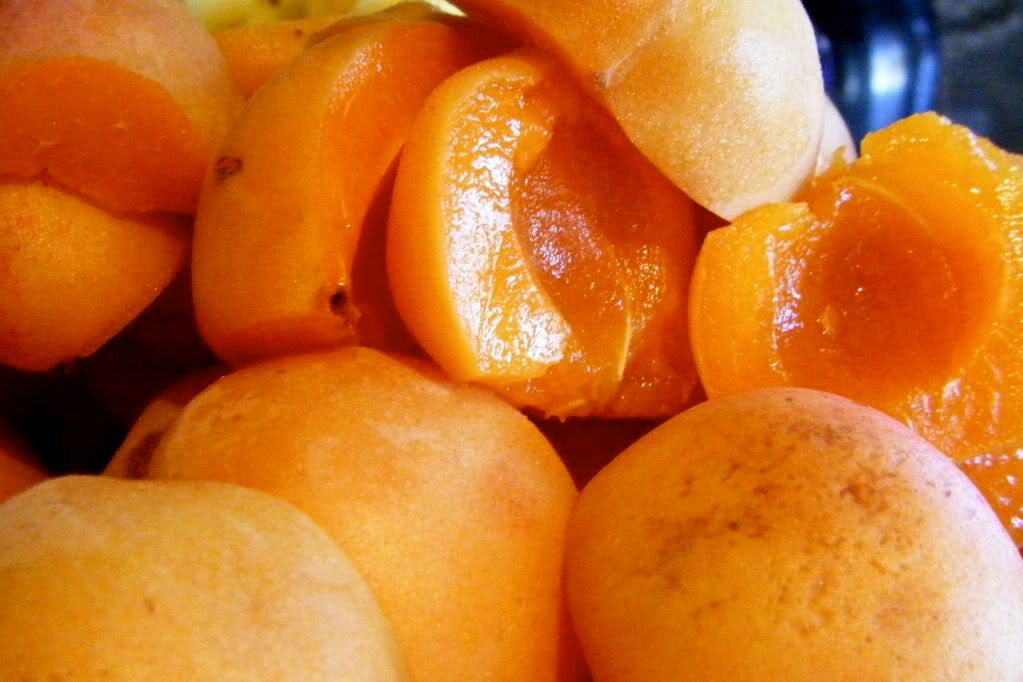 In a medium-large sauce pan over medium heat, melt sugar.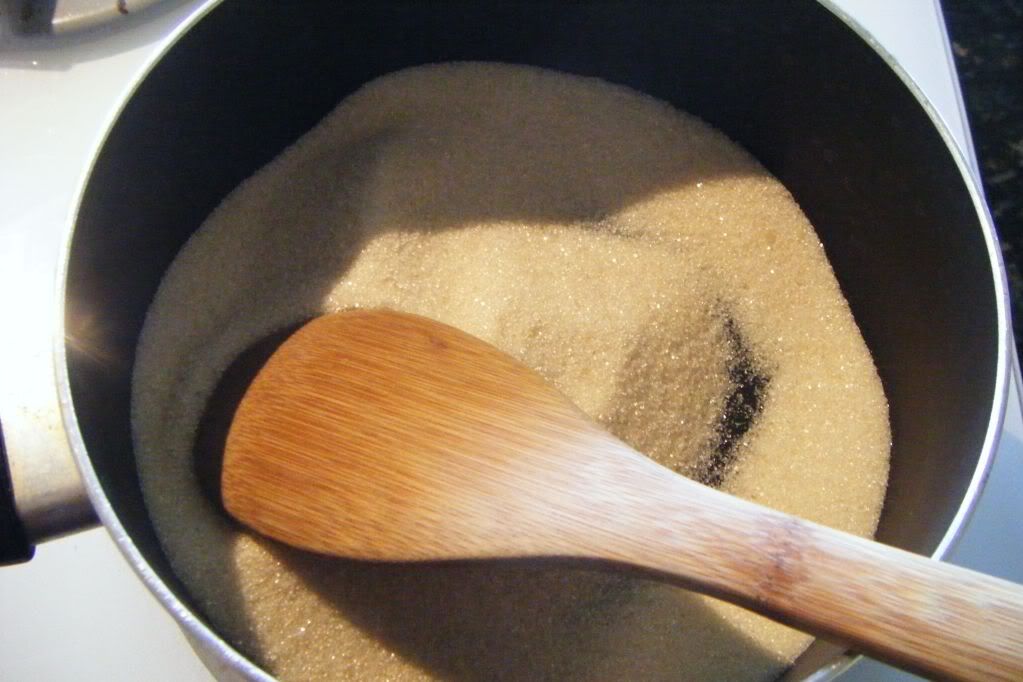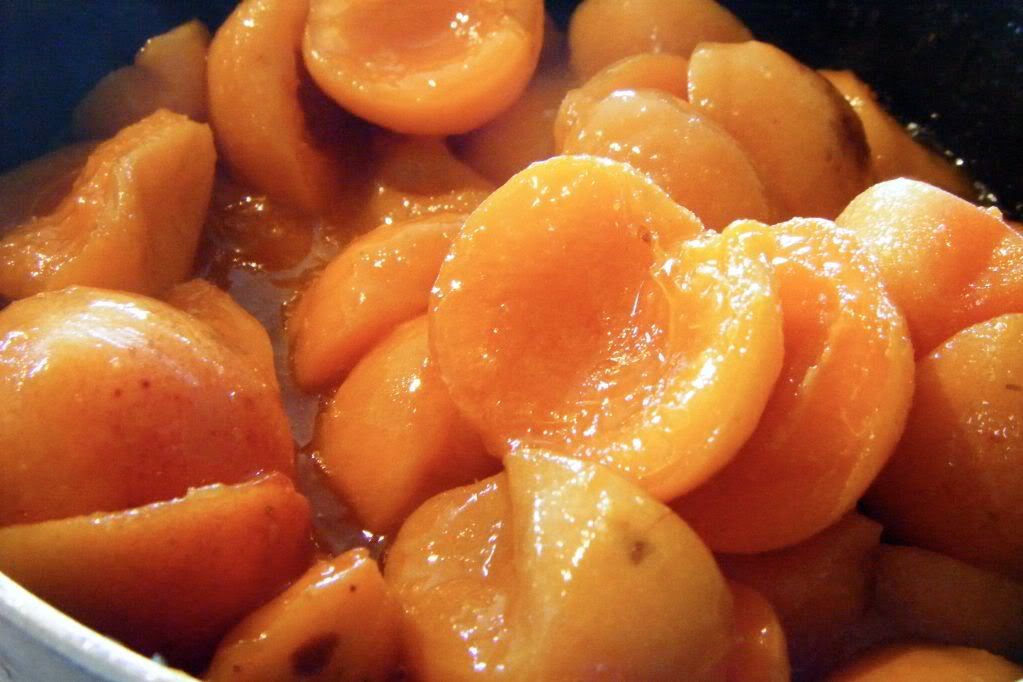 Add in your apricots, juice and cinnamon and slightly turn up
the heat. Continue to cook just short of a good boil for about
20 minutes or until it visibly looks thickened.
Don't worry, it will thicken a little more after cooling.
Once it looks thick enough, remove from heat and spoon carefully
in to sterilized jars. After that you can either process or just
allow to cool before refrigerating. It will keep for a couple
weeks in your fridge, but it probably won't last that long because
its sooo yummy!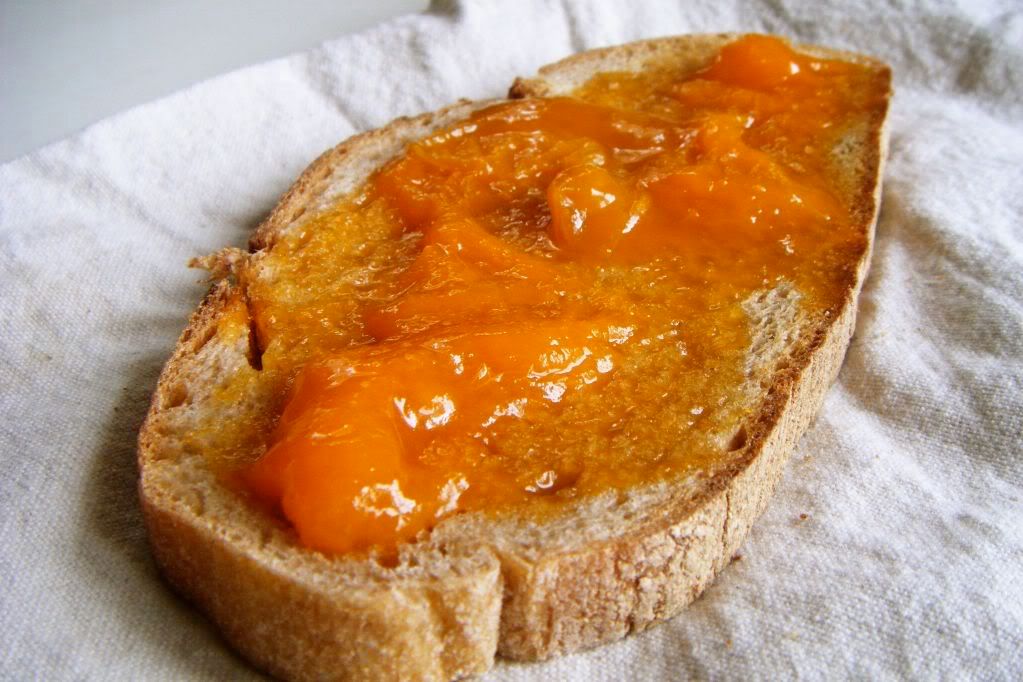 I love mine on some 'buttered' toast for breakfast.
It's also my favorite fruit spread for some nut butter sandwiches
right up there with my famous pumpkin butter!