I recently nabbed a vegetarian cookbook at a thrift store:
The American Vegetarian Cookbook by Marilyn Diamond
. It would
be vegan if not for the honey factor. So far it seems like an awesome
book and huge to boot (over 400 pages).
It was published in 1990, so I'm thankful there are no photos.
Older cookbooks have the most ugly, dated looking food pics. I'm not
sure what it is, but everything looks orange and fresh out of a
microwave.
Flipping through it I saw a recipe that looked pretty good, but I
wanted to twist it to my own immediate dessert needs. Here is the
resulting experiment. The original called for 1 egg replacer, honey
and carob. I veganized it with raw sugar and had some peaches I
needed to use. I also added a drizzle of brandy to make the flavor
of the peaches pop.
And then I got a little fancy...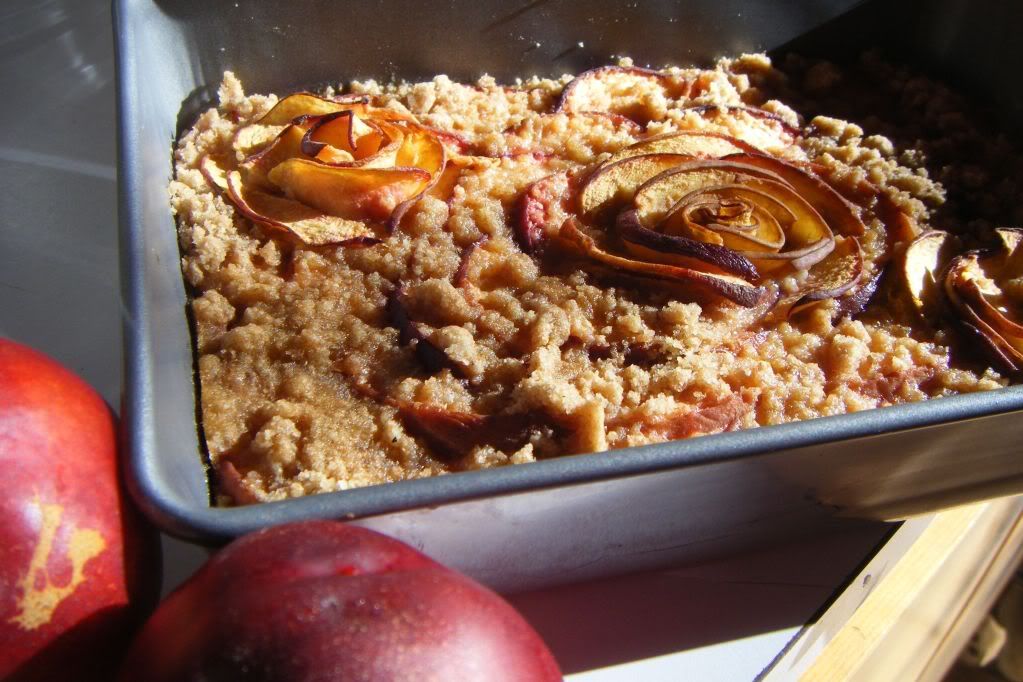 Peachy-Keen Bars
1/3 cup vegetable oil or earthbalance
1/3 cup raw sugar
1 cup whole wheat flour
1/4 tsp ground ginger
1 pack of silken tofu
1/3 cup agave
1 tsp arrowroot or cornstarch
3 peaches sliced
1 tsp vanilla
2 tbsp brandy
In a food processor first process the oil/earthbalance, sugar,
ginger and flour until crumbly. Press half off flour mixture
into a 9x9 tray. Bake at 350F for 10 minutes.
Next process the tofu with the remaining ingredients, except for
the peaches and brandy.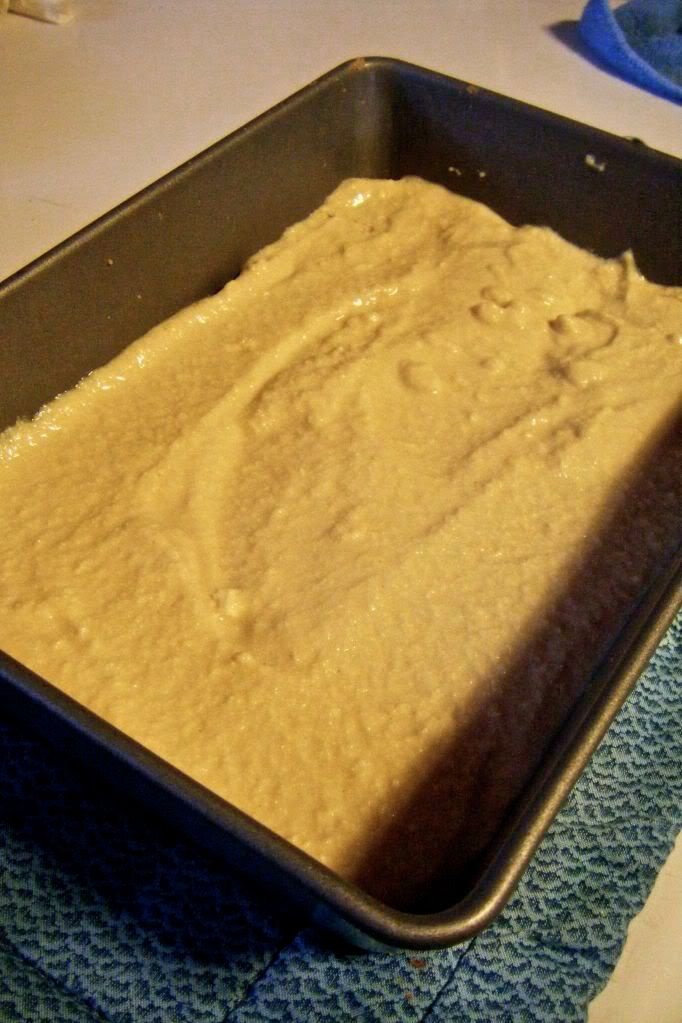 After the bottom crust is cooled, pour the tofu
over baked crust. Arrange sliced peaches on top of that layer
and sprinkle remaining flour mix over peaches.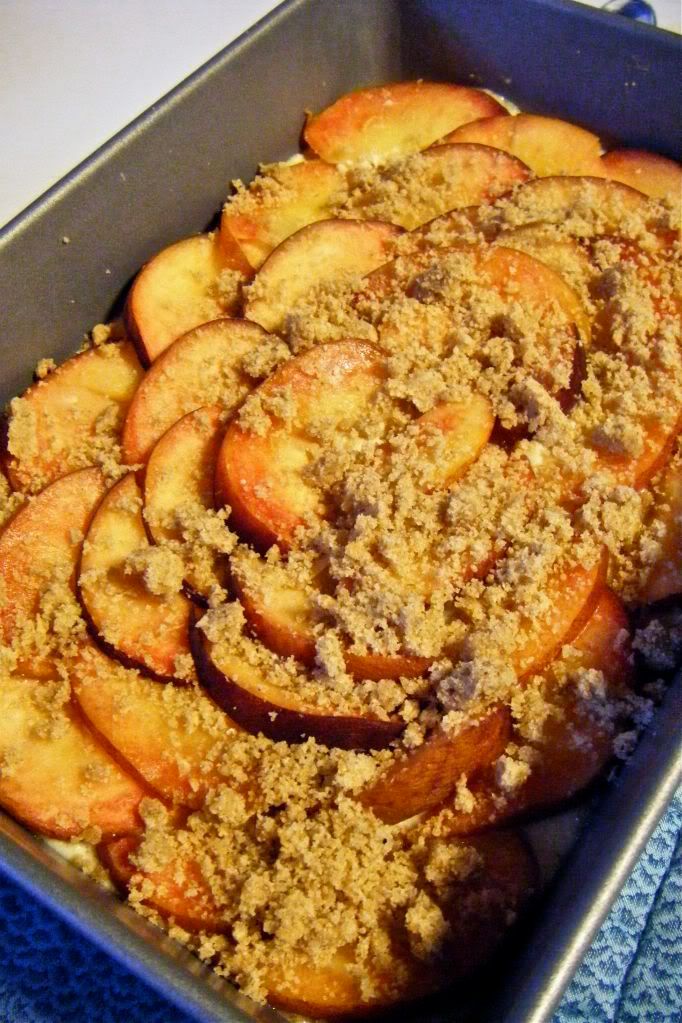 On top of that I arranged some roses out of super thinly sliced
peaches...
Finally, sprinkle alcohol over everything and bake for 20 more
minutes at 350F. Slice and serve alone or with whipped soycream
or vanilla nondairy ice cream.