When we stopped by the library the other day, I started flipping
through a cookbook that was entitled something like exotic
sandwiches, or unusual sandwiches-- I can't remember. But the first
thing I opened the book to was a pickle and peanut butter sandwich.
The name was much less memorable than the sandwich, obviously.
My title? Babysitter's Nightmare, what else is so fitting?
I don't ever ever ever eat potato chips, but my family had some and
I just had to replicate this recipe. So I pulled out some of the
pickles I made and my apricot jam and sat down for a very strange
lunch.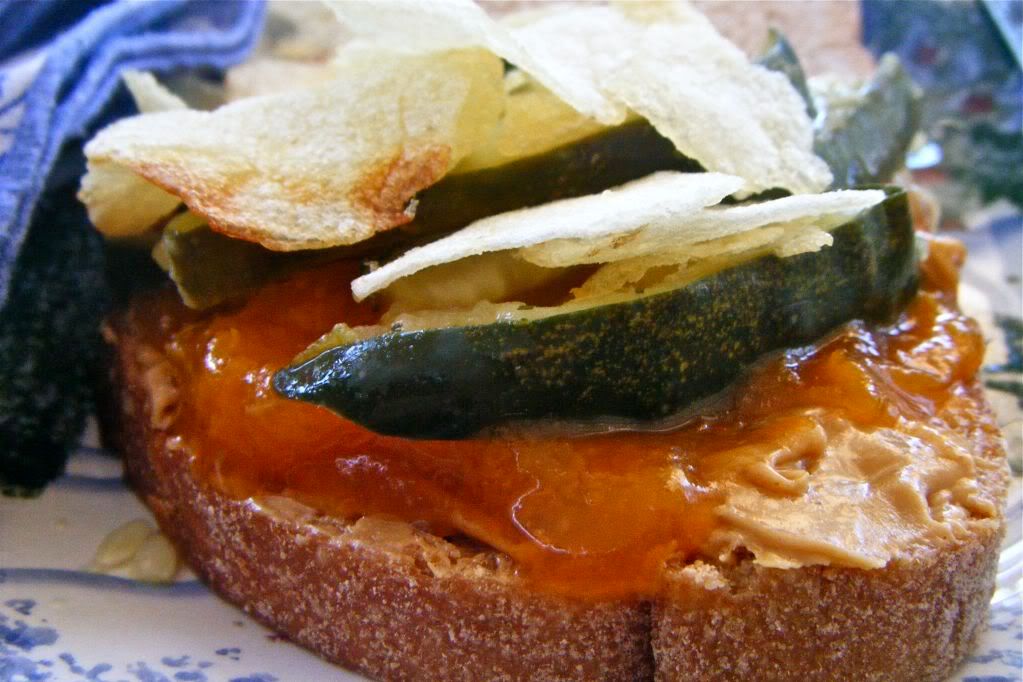 whole wheat bread
peanut butter
sliced dill pickles
apricot jam or preserves
plain potato chips
a very open mind
The verdict? Not really sure. It was ok, not bad. Strange.
Some bites were kind of like I bit into something smelly, but
overall it was decent. I probably won't make it again very soon,
but I just had to try it to say that I've eaten a peanut butter
and pickle sandwich. I don't think I'll ever get to the mayo and
banana, but I can live with that.